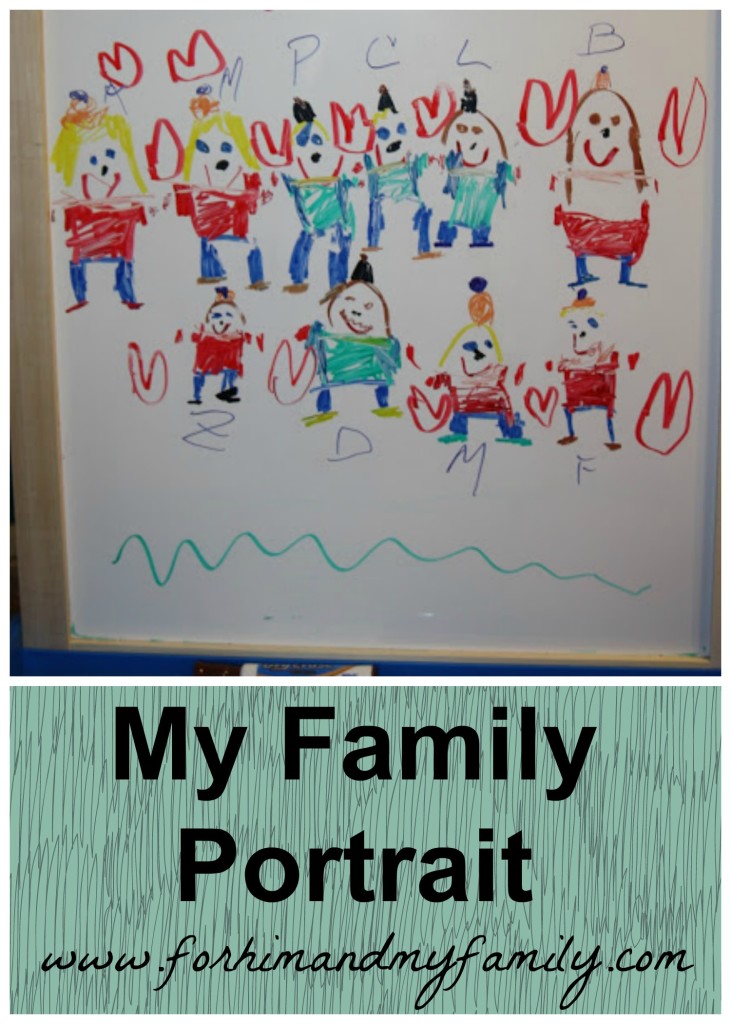 My Family Portrait
I had to share this family portrait that my soon to be 7 year old drew today. My in laws got the kids three easels for Christmas this year( one per two kids for the older six–babies got wooden toys) and I finally put one together today. Yes, I did, all by myself. . . . with a Dewalt. . . insert evil laugh.
Oh wait now where was I. Yes I put the easel together and B lost no time starting to create art. She drew a family portrait of our family. She even put initials above or below each character so we would know who was who. To give you a clue about how old and such I'll put initials under the picture with their ages. B does say she wants to be an artist. She put shoes, hats and scarves on each person! My family portrait may just be one of my favorite art works of all time!
Clockwise from top left:
A- age 6
M- age 5
P- age 5
C- age 3
L- age 4
B- age 6(the artist herself)
F- 14 months
M-Mommy(that's me!) umm I'm really short I guess
D-Daddy
Z- 18 months
I'm surprised she didn't put the dogs and cat on here!