About the book:
A jilted bride desperate to save her family from ruin.
A bounty hunter seeking vengeance for a ravaged past.
An arduous trek toward justice—or redemption.
Silver Matlock and Jared Newman know traveling together is a bad idea. Bad for Silver's already tarnished reputation in her small Colorado town. Bad for bounty hunter Jared's secret, single-minded mission for revenge. But Silver is determined to track down the rogue who left her at the altar and stole the last remnant of her father's fortune. And Jared's in a hurry to hunt down the murderer who destroyed his family—even if Silver is too distractingly beautiful for comfort.
The pair takes off over mountain and desert, past bleak homesteads and raw mining towns, hot on the trail of the two villains who took what wasn't theirs to take. Soon supplies dwindle, secrets emerge, and suspicion leave Silver and Jared at odds when they need each other most. To confront an enemy deadlier than desert rattlesnakes and rocky cliffs, Silver and Jared must learn to forgive and trust and face the question they haven't dared voice: What happens next?
About the author:
Best-selling novelist Robin Lee Hatcheris known for her heart-warming and emotionally charged stories of faith, courage, and love. The winner of the Christy Award for Excellence in Christian Fiction, the RITA Award for Best Inspirational Romance, two RT Career Achievement Awards, and the RWA Lifetime Achievement Award, Robin is the author of over sixty novels.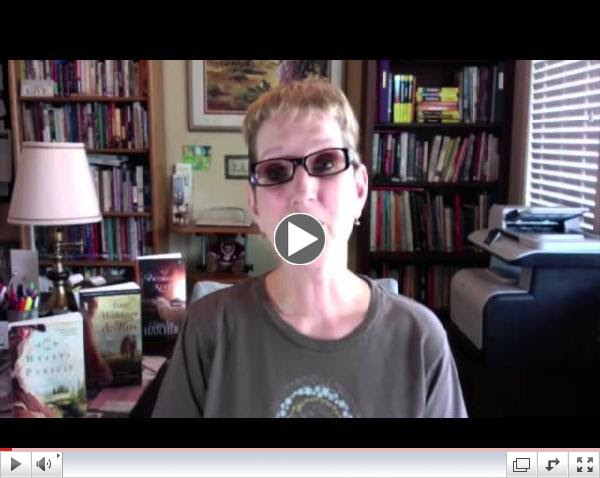 Introducing Robin's new novel, The Heart's Pursuit
My thoughts: I have long been a fan of Robin Lee Hatcher's books and this is no disappointment. I loved it. I really and truly could not put it down. I, of course, am overly curious and couldn't wait to find out what had hardened Jared's heart and knew from the beginning that I wanted Silver to end up with him. I especially liked how Silver's father finally decided he wore the pants in the family with her stepmother and made things better at home for Silver. And don't forget the little boy Dean. Such a young one for such hardship. And of course, the bad duo. Glad they got what they did.