All About the Eyes
Let's talk all about the eyes. Because it really is all about the eyes. They're one of the first things you notice about new people or even old friends. Eyes are a window to the soul.
So let's talk all about putting makeup on our eyes. For me, my eyes are my best facial feature. I've been told they're striking and they change color too!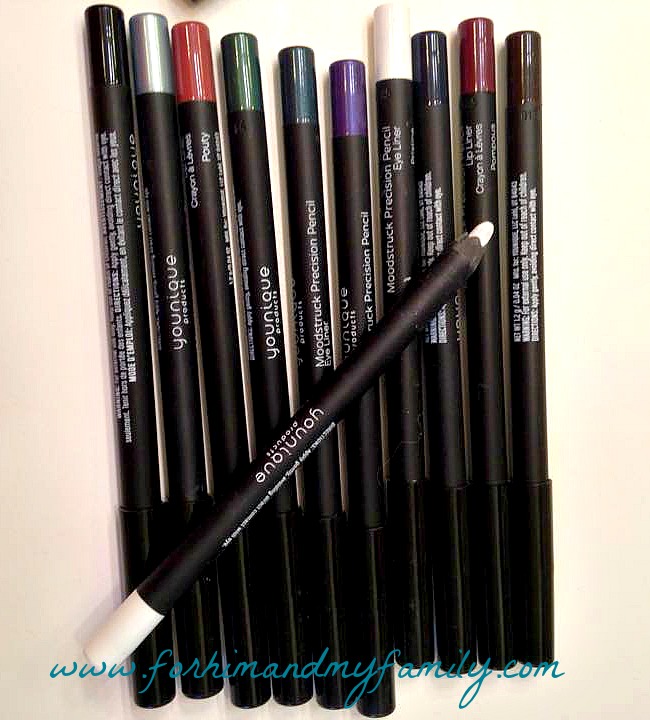 The first thing you're going to need is a good eyeliner. My favorite eyeliner is from Younique. It's smudge proof and isn't washed away by swimming or tears. None of their products are marketed waterproof but rather water resistant so you can still wash them off with soap and water.
This eyeliner is different from others in more than just it's smudge proof. It isn't exactly a pencil but it's a pencil. Make any sense? Maybe you should take a peek! This eyeliner has a soft tip that is easy to sharpen and easy to use. It's not a gel liner but it's not super hard either. It reminds me of a crayon that has softened in the sun.
Now for some application tips! I like to use two different eyeliner colors. You use whatever color you decide to compliment your eyes on the outer area and white or silver on the inner corner. This helps to make the eye appear more open and awake. If you've never tried it you're going to be amazed by how it looks!
My favorites to use are purple and white. Younique has fun names for their eyeliners and the purple is called passionate while the white is named pristine. All their eye and lip liners have names that start with P. A cute naming system that helps them stick in your brain. It's all about the eyes ladies and having fun products helps to emphasize that!
After applying my eyeliner it's time to move to the eyeshadows. Yes, I said shadows. You're going to be using at least two but most likely three eyeshadows to highlight and open your eyes even more. Like with the eyeliner you're going to have a darker color to help and a lighter color to open.
So, what I do is choose a neutral natural type shade to go all over my eye. Then I choose a darker color(normally close to the eyeliner I used) to put on the outer corner V area of my eye. The inner corner of the lid I then put a light color on to help with opening the eye more and making them pop. Everyone likes their eyes to appear bright and beautiful and that's what we're going for here.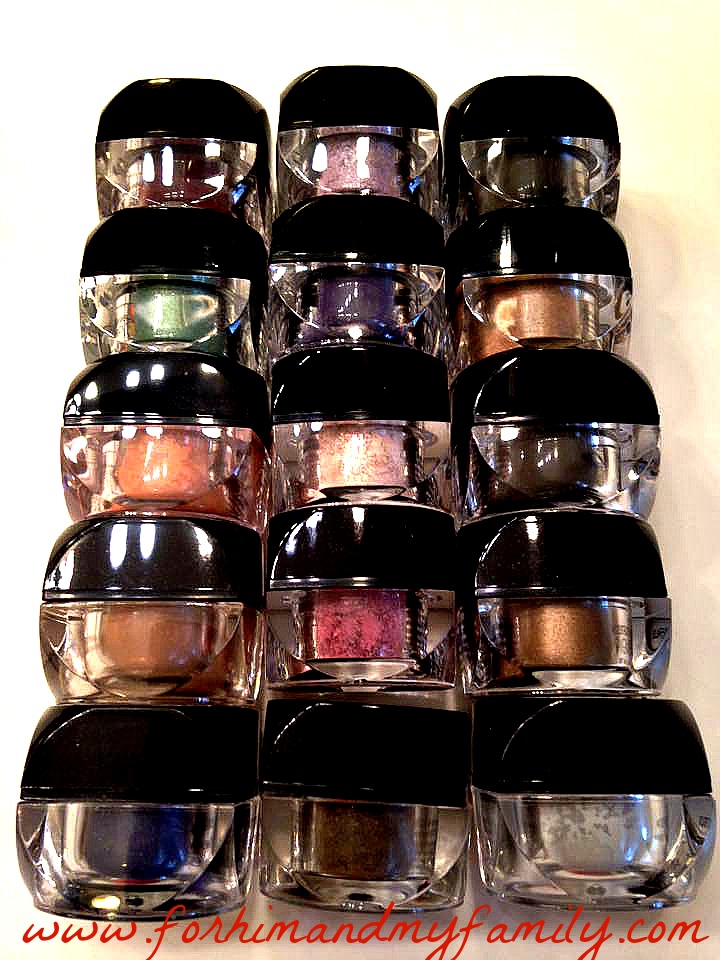 Younique has some gorgeous eye pigments as well. These are a powder that you use a brush to apply wet or dry to your eyelid. You can get either matte or a shimmer. For an example, I might cover my whole eye with sexy, put curious in the inner corner to brighten and open, and then use flirty or glamorous on the outer corner V of the eye.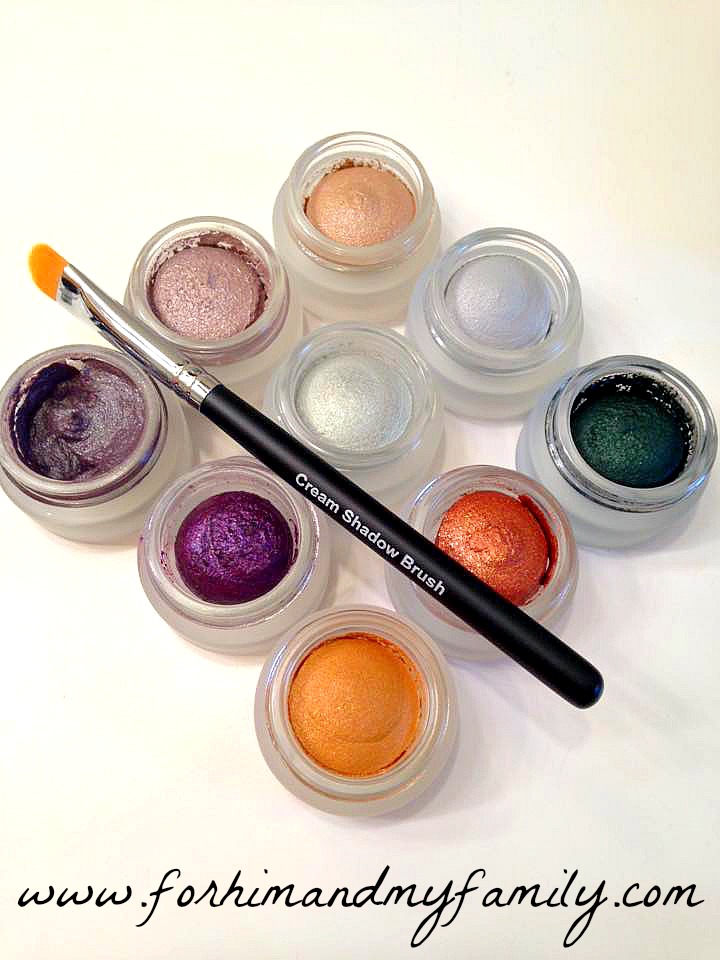 Another option is the new splurge cream eye shadows. These need a special brush to apply and they're more of a wet type shadow that stays put amazingly. An example of what to use with these are elegant for the eye covering shade, dreamy for your inner corner, and noble for a nice purple on the outer corner V area.
The last option for eyes includes the new eye shadow palettes that Younique has out. They have three. Palette 1 has warmer tones while 2 and 3 have cool tones. I'm a cool tone kind of girl and palette 3 is my favorite. It has shades of purple and pink that are suitable for a cool toned girl and really offset my blue eyes.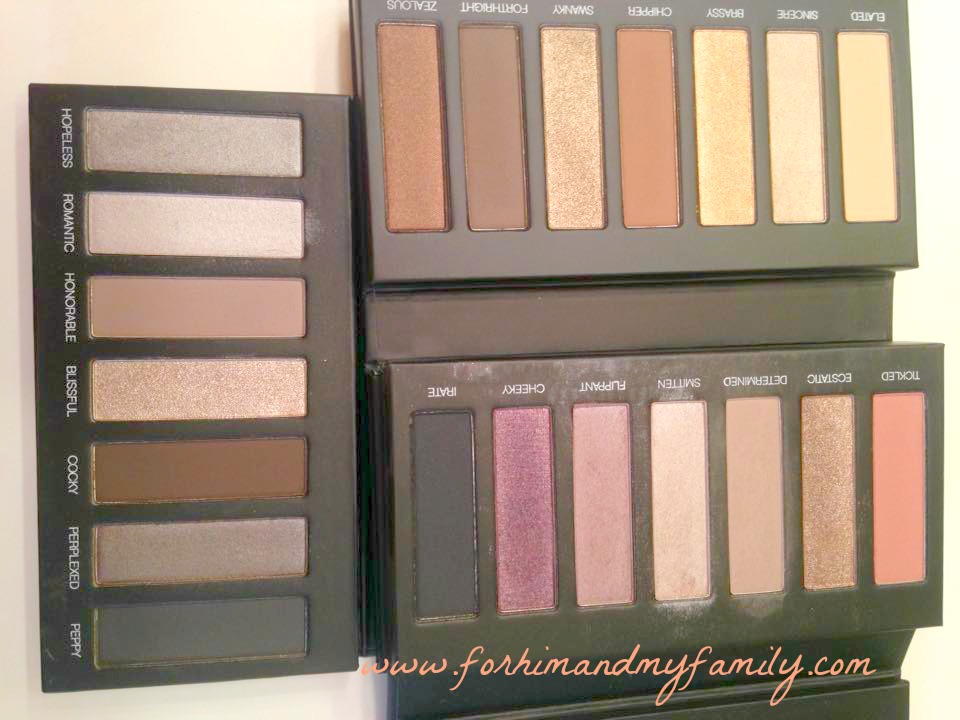 Using palette 3 I will cover my whole lid in determined, put smitten on the inner corner for the brightening effect, and then place flippant on the outer corner V area. If you like more sparkle cheeky is a gorgeous shade for that outer V as well.
The last finishing touch to the eyes is putting on your mascara. Younique has a patented formula that they've just reformulated to be even better than ever called 3D+ fiber mascara. It's really simple to use. You apply a coat of the gel on your upper and lower lashes of one eye. Then you apply the fibers. You then let the gel and fibers sit and dry a minute and place a sealing coat of gel on top of that. You can repeat these three layers as many times as you want to get the desired effect.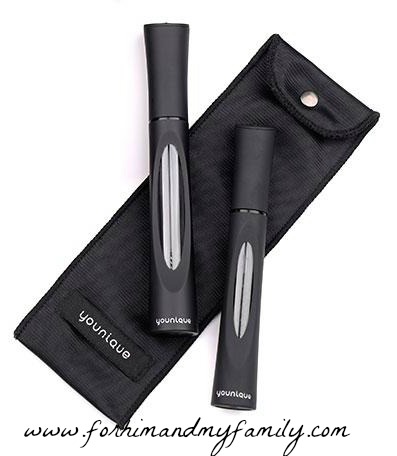 This is as far as I go with my eye makeup. You can take it a step further though and use some brow gel and liner. I haven't figured them out yet myself. They come in three different shades and are a new addition to the Younique line. You can get light, medium, or dark. I've heard great things and they look awesome on those I've seen use them. I've just not been brave enough to try them yet!!
And there you have it! All about the eyes with Younique eye makeup. You're going to love these products as much as I do. If not, they do offer a money back guarantee. The first time I tried Younique makeup I got the wrong shade of foundation and I just didn't like it. They were super helpful and told me to keep it and still refunded my money. I've since fallen in love with several of their products. The first one that was true love was the eyeliner. I'm telling you that stuff is magic!!
As an added bonus in our all about the eyes exploration Younique just launched a liquid eyeliner in five shades for all you liquid eyeliner lovers! I've never gotten the hang of it. I'm still trying though as some of these are pretty colors!
If you're wanting a quick pick me up remember it's all about the eyes. See how much better it makes you feel if you get your eye makeup figured out and just right. It gives me a lot more confidence especially if I'm having a bad day or not feeling great. It's all about the eyes ladies.