Does your child like building with Legos? Do you want an opportunity to build your child's faith? Look no further than the new children's Bible from Zonderkidz. We recently had the opportunity to receive and review the Faith Builders Bible as part of the TOS review crew. We were sent a hardcover version of the physical Bible.

This Bible retails for $24.99. While it does not include an age range that it suits best, I'd recommend your child be reading on their own for this Bible. It is a real Bible and does contain Genesis through Revelation. It also includes reading the story and verses associated with each of the building pages. If they can't read, it can still be used but you as the parent are definitely going to need a more active role.
Something to note, there are no instructions. The pages that show the items to be built to describe the stories do not come with instructions on how to do so. Your child has to figure that out on their own.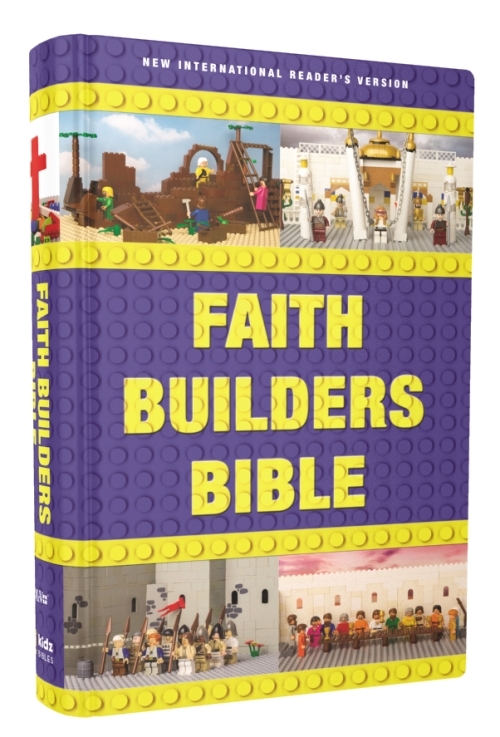 My boys love legos. They love to build and construct things. They're 9, 8, and 7 years old. Reading the Bible can be hard at this age. It's full of big words and lists of names that don't make a lot of sense to little kids. This Bible is a New International Reader's Version. I'd not heard of this version before. Basically it's the NIV version but for kids.
It includes 24 full color pages of Bible stories. The unique thing about these illustrations is that they are scenes of the Bible depicted in building blocks. My boys have legos so that's what they used to recreate the scenes. Each page also includes a Building Block Verse that talks about the story but that is an actual Bible verse. Build something fun and build your child's faith at the same time. Sounds like a hit in our house!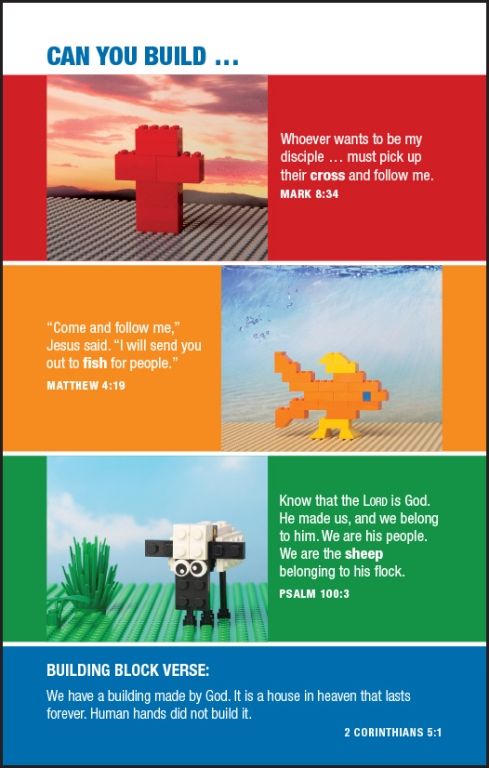 The concept of the Bible is unique. Build your child's faith as they build scenes from the Bible. We found that it increases their understanding of the stories because they have actively participated in them. They have learned because they have done. I know that to be true in so many areas. You need to be involved and active in something or you're not going to remember it. My boys loved building these stories and telling their daddy and me about what was going on and why things were where they were.
In between the colorful illustrations, you have the whole Bible as well. So nothing has been taken away to add these cute little colorful pages that allow your child to build and dream.
I enjoyed that while I have other children who can't read yet that they could enjoy this Bible as well. Their older brothers gave them their Bible lesson for the day by telling them what the sculpture they were building was and the Bible story behind it. I made them be the teachers and the younger girls were their audience.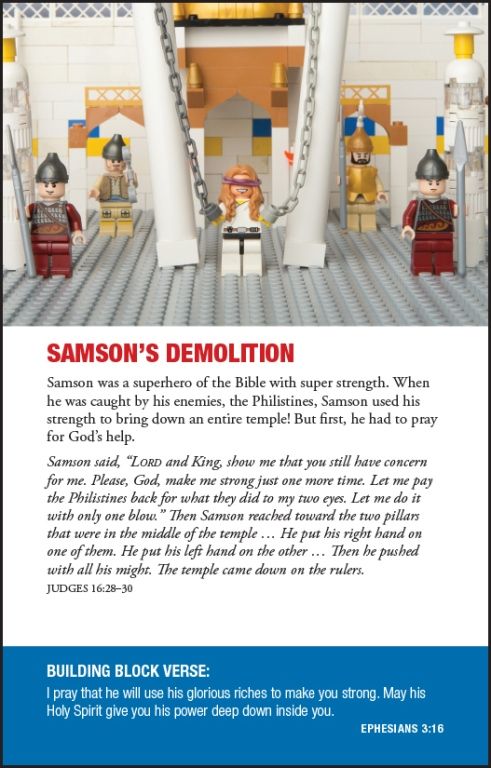 A fun thing I noticed and decided to use for teaching was the stacks of blocks at the beginning of the Bible. These stacks of blocks are for learning the books of the Bible. They break up the Old Testament and the New Testament into smaller sections such as the Law, History, Poetry, Major and Minor Prophets for the Old Testament and Gospels, Church History, Letters, and Prophecy for the New Testament. It's very easy to build these towers and write the Bible books on them to help your child learn the books of the Bible. They can then be taken apart and rebuilt from the child's memory. Great way to build your child's faith and memory at the same time!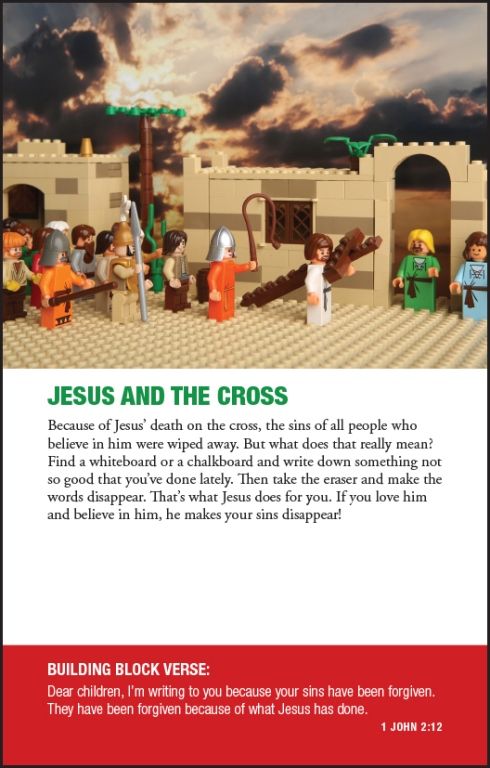 Make sure to head over to the
main TOS Crew blog
to read what the other reviewers thought of the Bible as well. We all received the same Bible but everyone is different as are our children so I'm sure you'll find many different opinions and reviews! We found this a fun way to build your child's faith while activating their creativity. You can also check them out on
Facebook
and
Twitter
.