Leading your Children to Easter
Leading your children to Easter is easier than ever this year. We in our house know that Easter is more than just eggs and candy. But do other children? Do they care? Give the gift of OAC this month to a child you want to know the true meaning of Easter and watch them grow!
There were a few years when our kids were little that we hid eggs. Not full of candy though. Just eggs. Empty plastic eggs. There was a meaning there that we wanted our kids to get but it was still getting lost somewhere along the way. Now we love to watch a few special Easter movies that help us learn the true meaning of Easter as well as read the Bible stories connected to this celebration.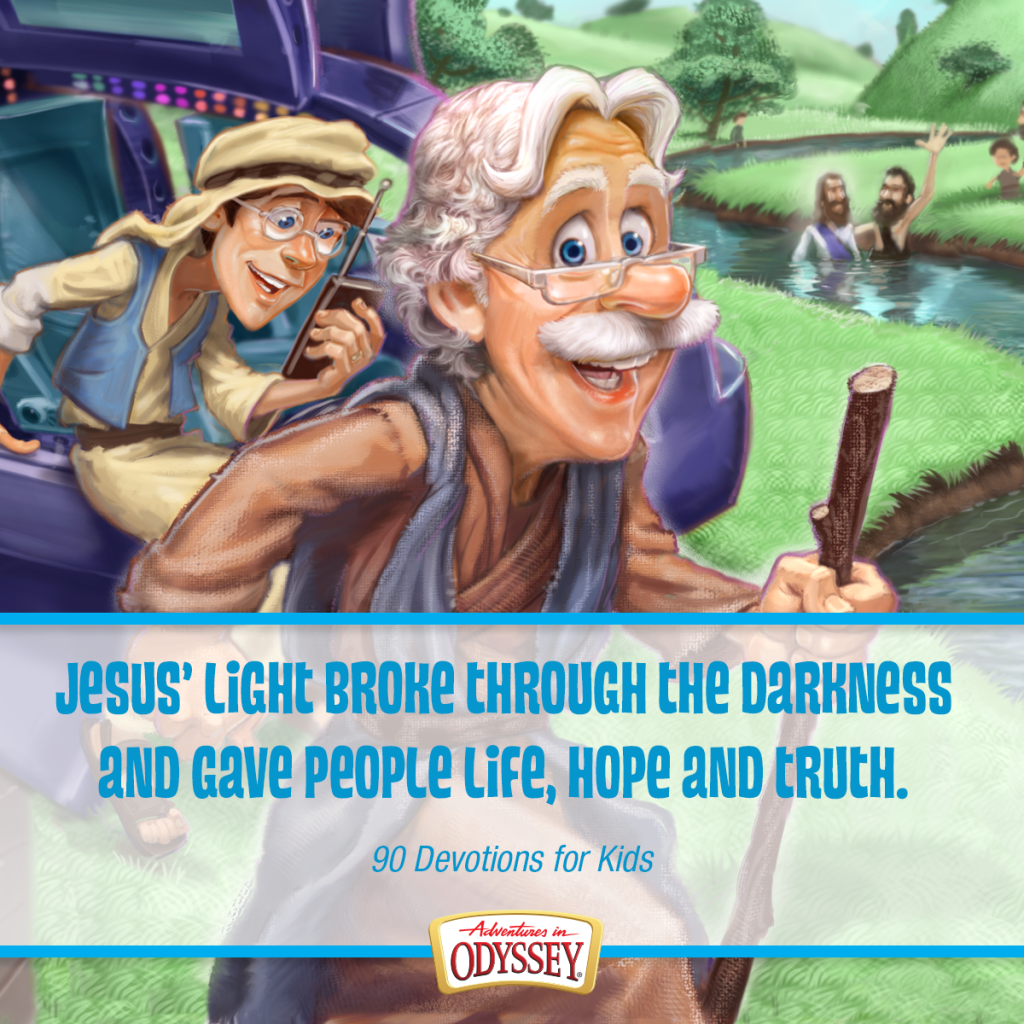 The Bible is no doubt a timeless book, but often it's seen by the younger generation as ancient and antiquated. How can we make the stories of the Bible—particularly the Easter story—alive and exciting for our children? Lead your children to Easter with Adventures in Odyssey. Adventures in Odyssey has created a free activity kit for families to experience the Easter story brought to life through eight days of Christ-centered and fun activities. Click here to sign up and download the kit for free.
Activity kits are always a great way to allow your children to learn and grow while having fun at the same time. It's leading your children to Easter but allowing them to feel that they've found the way all on their own. There are eight days worth of activities for the days leading up to Easter. I hope you'll take advantage of this and that your kids will love it!
If you're looking to bring the Bible to life further during the Easter season, consider signing your family up for the Odyssey Adventure Club (OAC). It offers safe and free content for everyone in your family. Membership to the OAC costs just $9.99 a month — or even less if parents make a six-month or one-year commitment. Enrollment provides more than enough content to keep kids engaged throughout the year:
Access to exclusive content and first looks at books and select Radio Theatre dramas.
24/7 streaming access to nearly 800 AIO episodes.
A new, members-only AIO episode every month.
A subscription to Adventures in Odyssey Clubhouse Magazine, and more.
To learn more about the Odyssey Adventure Club, visit www.oaclub.org, Facebook, Twitter. and Pinterest.