Do you have kids?
Do you take time to nourish their spiritual health?
Let Adventures in Odyssey and their Odyssey Adventure Club help you out!
If your family is like most, breakfast is rushed to get everyone out the door. Lunch is spent at school or work. Well our family is a bit different from most since we homeschool. Our breakfast for the kids and I isn't normally rushed but some days it is for daddy. My husband is self-employed and some days he's leaving at 6 or 7am so he can get to a job on time. Other days he's here and we share a leisurely breakfast. Same with lunch. Sometimes daddy is here and sometimes he's off working.
There is always one meal that we sit down and eat as a family though. Supper. Supper is our family meal. Nourish their spiritual health as you eat supper together. Adventures in Odyssey and Odyssey Adventure Club want to give you a free resource to help you begin your new dinner tradition of making the most of your family mealtime, beginning this Easter season. Simply head to this page and fill out the form to receive a free sample of Whit's End Mealtime Devotions.
Want new resources to continue to build your family's faith, even after Easter is over? Consider signing your family up for the Odyssey Adventure Club (OAC). It offers safe and free content for everyone in your family. Membership to the OAC costs just $9.99 a month — or even less if parents make a six-month or one-year commitment. Enrollment provides more than enough content to keep kids engaged throughout the year:
Access to exclusive content and first looks at books and select Radio Theatre dramas.
24/7 streaming access to nearly 800 AIO episodes.
A new, members-only AIO episode every month.
A subscription to Adventures in Odyssey Clubhouse Magazine, and more.
To learn more about the Odyssey Adventure Club, visit www.oaclub.org, Facebook, Twitter. and Pinterest.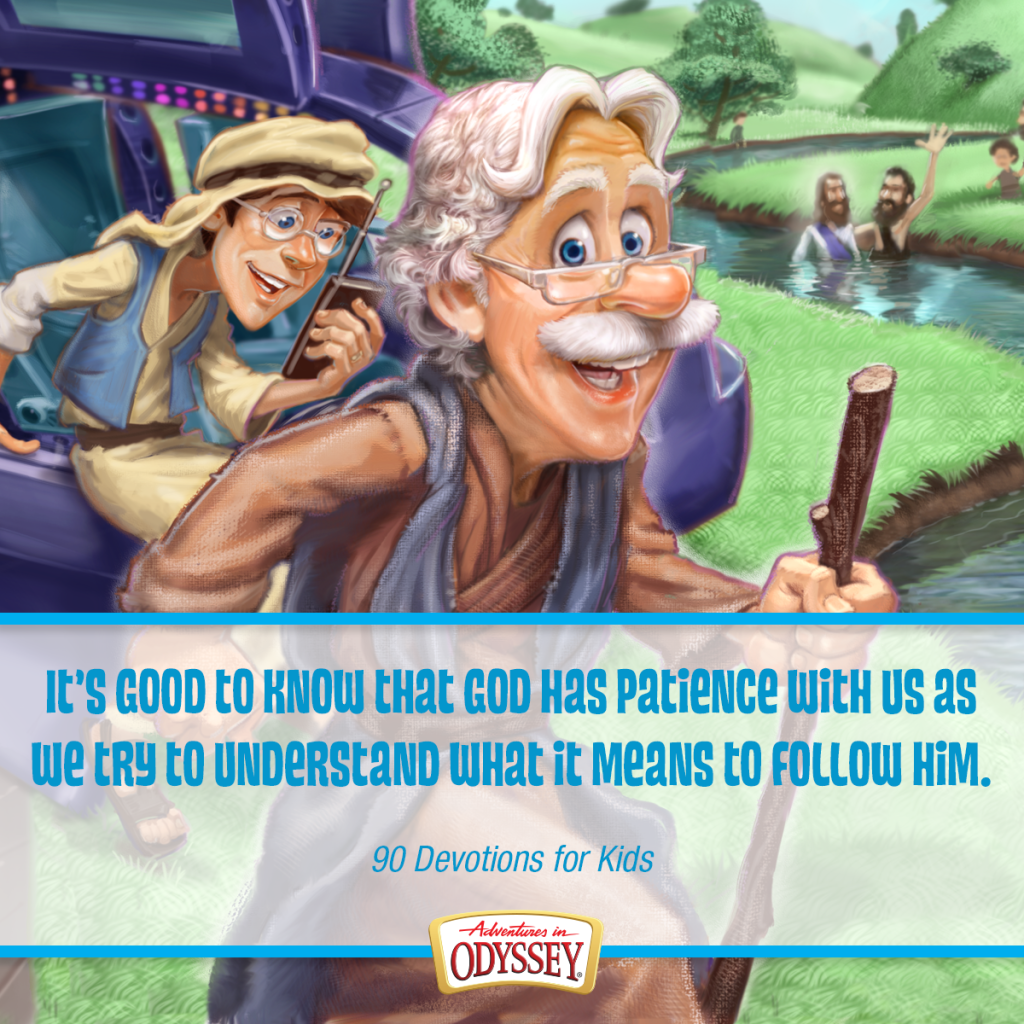 Our favorite thing to do around the supper table after everyone is done eating is read. We have read books such as Anne of Green Gables(the series!), The Chronicles of Narnia series, and others. So reading is not something new to us after supper. You can easily replace reading a book with reading the free mealtime devotions from Adventures in Odyssey and Odyssey Adventure Club. We personally in our family will do both. We'll nourish their minds and nourish their spiritual health at the same time. Reading and being read to are so very important.