Fetching Sweetness
A Litfuse Book Review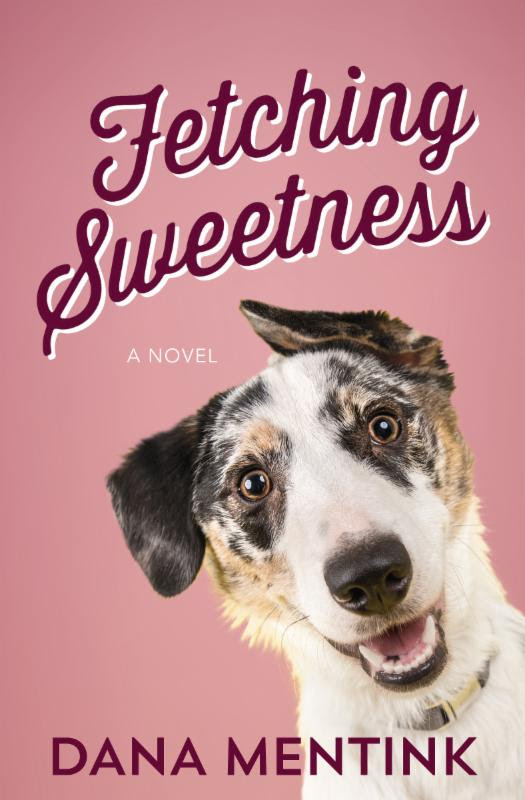 About the book Fetching Sweetness:


Fetching
Sweetness
(Harvest House, July 2016)
Standing between Stephanie and her dream is one hundred pounds of lovable trouble.
It should have been so simple for Stephanie Pink: Meet up with Agnes Wharton in a small town in California, retrieve the reclusive author's valuable new manuscript, and be promoted to a full-fledged literary agent.
But Agnes's canine companion, Sweetness, decides to make a break for it before Stephanie can claim her prize. Until Agnes has Sweetness safely back at home in Eagle Cliff, Washington, Stephanie will never set eyes on the manuscript she needs to make her dreams come true.
When Stephanie tracks the runaway mutt to a campground, she meets Rhett Hastings—a man also on the run from a different life and a costly mistake. Rhett agrees to help Stephanie search for the missing dog . . . thus launching a surprising string of adventures and misadventures.
Once Sweetness gets added to the mix, it's a recipe for love and loss, merriment and mayhem, fun and faith in the backwoods of the Pacific Northwest.
About the author:
Dana Mentink lives in California, where the weather is golden and the cheese is divine. Dana is an American Christian Fiction Writers Book of the Year finalist for romantic suspense and an award winner in the Pacific Northwest Writers Literary Contest. Her suspense novel, Betrayal in the Badlands, earned a Romantic Times Reviewer's Choice Award. Besides writing, she busies herself teaching third and fourth grade. Mostly, she loves to be home with her husband, two daughters, a dog with social anxiety problems, a chubby box turtle, and a feisty parakeet.
My thoughts on Fetching Sweetness:
This book is so cute! I expected a dog to steal the show in the book but the characters are complex as well. The dog is even more complex than I thought. And the author that Stephanie is trying to track down. Wow. Just wow guys. That author needs some serious help. Oh and poor lil ol Sweetness, or should we call him big behemoth Sweetness? Either way he's super sweet and has a thing for spatulas. He would not get along well in my house as I use my spatulas too much and would never surrender them to him.
I love the adventures that Stephanie and Rhett have as well as Rhett's sister Karen. I personally cannot believe that Rhett thinks he can make everything right with his sister by bringing in her old flame. That just makes no sense to anyone but him. He needs some eye opening. And he does get it to be sure. But so do Stephanie and even sweet Karen.
Oh and you'll meet Panny. Trust me, you're going to want to meet her. And the crazy feral cat. Not to mention the tiny helpless baby bunny. It seems caring for stray animals is their lot in life. Or maybe the not so stray animals. . . . is Sweetness the right Sweetness? And why does a crazy lady keep calling them? Oh yeah, you need to read this book.