Prayer Journal for Kids
TOS Crew Review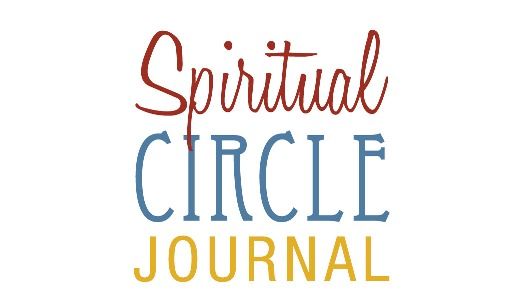 Recently we received a prayer journal for kids. I wasn't too sure what to think of it as I myself have never even used a prayer journal.
Spiritual Circle Journal
sent us one of their
Spiritual Circle Journal for Kids and Teens
. This is a physical product.
This prayer journal for kids is probably not what you're thinking. It's not just a blank journal with notebook type pages. It is instead a very pretty and colorful journal with a scripture passage for your child to read. They then fill in nine unique shapes where they apply the scripture they read to those areas of their life.
The nine areas of life that the scripture is being applied to are:
journal entry
lyric/verse
message
confession
God moving
Lesson Learned Light Bulb Moment
Prayer
Thank you/Adoration
Actions

What is it? How do I use it?
The prayer journal for kids has a sturdy plastic cover and is spiral bound. There are three pages of parent instruction at the beginning which help you teach your child how to use the journal. This journal is geared for ages 8 and up. They will write a few sentences under each heading, so it's best if they can read and write of course. We found that this helps improve penmanship if you have someone who writes really big too. When they only have a small space to write in it helps them make their letters smaller for sure!
There are 66 blank journal pages within the Spiritual Circle Journal. It's up to you whether you want your child to use a page a day or a page a week or even one a month. The recommendation is that you as the homeschool parent(or possible Sunday School teacher) assign the child using the journal to one page per week. Monday is the recommended day.
Our Thoughts
My 11 year old daughter got to be the one using this prayer journal for kids. She did her page per week on Wednesday since this is a day that our school schedule is a bit different due to children having therapies and being out of the house. It's also our homeschool group day so it's a day we're more lax with structured school. I really like that this requires them to think. The answers to go under the bubbles or in the spaces aren't just easy to find within the reading. It requires thought on the part of the child.
The last 15 pages of the journal are summary pages to write down and share what they have learned and how they have grown through using the Journal. I like this concept. It brings back to their minds what they have learned and causes them to dwell or think on them again. This also allows them to see how they've grown and what areas they now don't even have to really think about anymore in their prayer life/quiet time.
If you're interested in hearing more about this new prayer journal for kids please head over to the Main TOS blog page and check out all the reviews linked up. You can also find out more about Spiritual Circle Journal by visiting their facebook, instagram, and twitter.