The Most Wonderful Time of the Year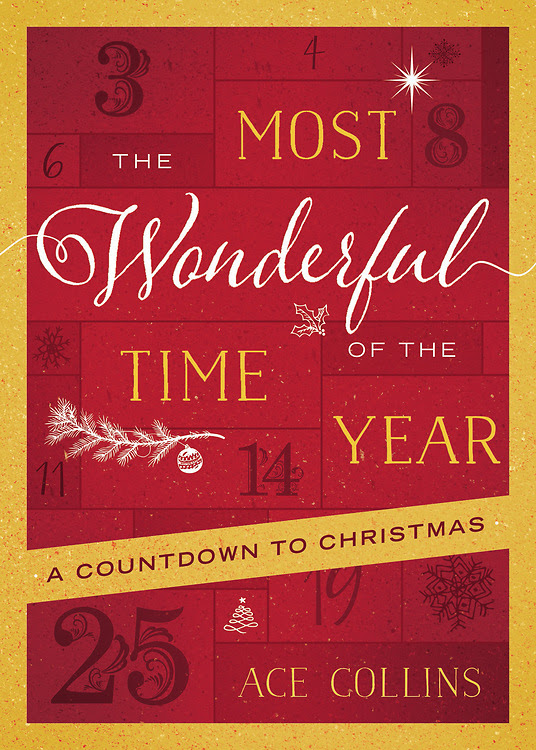 About the book:


The

Most

Wonderful

Time

of the

Year
(Abingdon, October 2016)
Celebrate 31 days of a Christ-filled Christmas season.
For Christians worldwide, the month of December is filled with joy and wonder as we anticipate the celebration of Christ's birth. There is no other time of the year that can compare to the Christmas season for both the young and young at heart.
From December to New Year's Eve, reawaken the wonder, joy, and magic that is Christmas with daily scripture and inspirational readings of stories behind popular Christmas traditions, carols and movies. Enjoy a wealth of fun activities to help make the most of the season, including heartwarming holiday recipes and homemade gift ideas.
With this soon-to-be-cherished holiday devotional, best-selling author Ace Collins will capture your imagination and help to make each day of December more memorable and meaningful to you, and those you love, by shining a light on the real spirit of the season.
About the author:
Ace Collins defines himself as a storyteller. He has authored more than sixty books that have sold more than 2.5 million copies. His catalog includes novels, biographies, children's works as well as books on history, culture and faith. He has also been the featured speaker at the National Archives Distinguished Lecture Series, hosted a network television special and does college basketball play-by-play. Ace lives in Arkansas.

My thoughts:
I really liked how positive this book was. It's full of positive uplifting stories to help us celebrate and remember the true meaning of this most glorious time of year. I've enjoyed reading this book outloud as a family. My youngest children don't understand or glean a lot from some of the stories, but the older ones do. It's a great thing to read aloud during a meal and then encourage discussion about.
I highly recommend using this as an alternative to Advent or alongside Advent for a new tradition. Growing up I did not do Advent but I've enjoyed learning about it with my children and watching them learn and grow during this season. This book shall remain on my shelf to be used over and over again.