Control Girl
Litfuse Review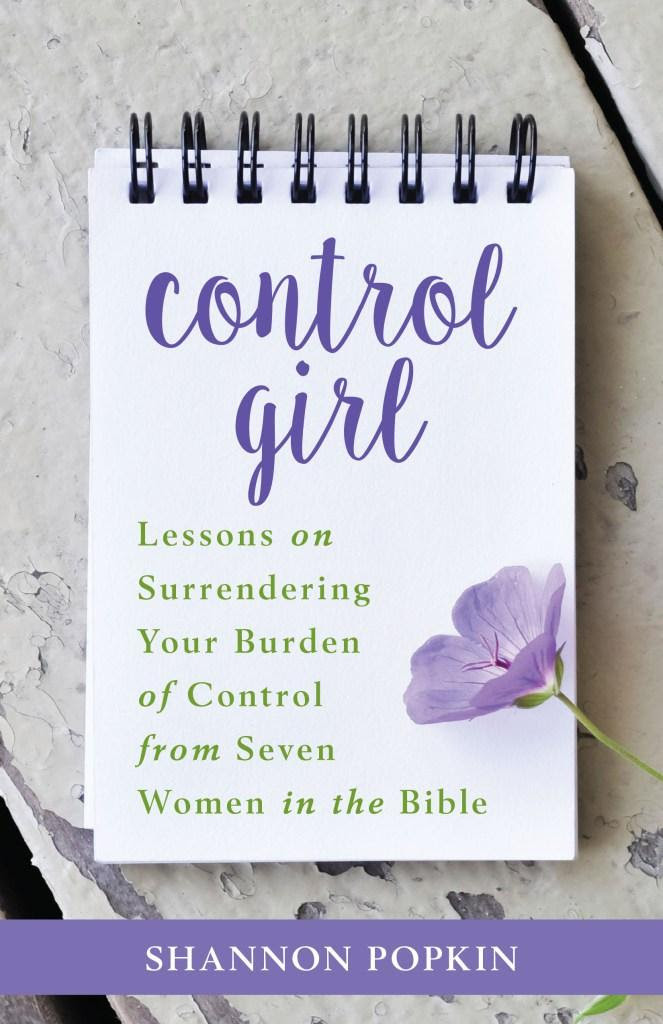 About the book Control Girl:


Tension, anger, fear, anxiety-it all begins with a heart that craves control.
Little fights with your husband and kids. Unhappiness when things don't match your version of perfect. When your perspective of how life should go replaces God's, you doom your quest for security, peace, and joy before it even starts.
Thankfully, there is a better way.
Join Shannon as she shares what she has discovered about her own
control
struggles and
about God from studying seven
Control
Girls
in the Bible. Whether it was Eve's desire to know instead of trust, Sarah's inability to wait for God to move, or Rebekah's controlling hand on her family's future, each of these women's stories contain warnings and lessons for us today.
Learn how you too can lay down this burden of trying to
control
everything and find rest in surrendering to the One who truly is in
control
.
About the author of Control Girl:
Shannon Popkin is a wife and mom, a speaker and teacher, and a leader of small group studies. She's been published by "Family Fun," "MOMsense," "Focus on the Family Magazine," and other outlets. She is a contributing blogger for True Woman.com and has blogged for several years at
shannonpopkin.com
. "
Control
Girl
" is her first book.
My thoughts:
I can honestly say that I have control issues. I know I do. Control is something that I want to have over my life and what is going on in it. Control is also something I really and truly rarely have if I think hard enough on it. As I've worked through this book and the Biblical examples I've been challenged. Challenged to let go of my need to be in control. God truly desires and is ultimately in control of our lives no matter how hard we struggle to take that control from Him.
Do you struggle with a need for control? I think this would be a great study to use with women of your church. Or work through it on your own. Personally I feel it would be good to work through this with someone you can talk with. Someone you can chat and talk over the things you're reading and how you can apply them to your life.
Keep your Bible handy. I prefer a King James Version. Others like different versions so make sure you have your preferred Bible handy to look up the verses and stories being told.