ABC Bible Memory Verse
Homeschool Review Crew
I love having my kids memorize Bible verses. And, I have to be honest, it's good for me too. We should all continue memorizing verses even into our adulthood. But, the problem I sometimes have is what verse should we memorize. Where do I start? Enter ABC Bible Memory Verse for preschool learners.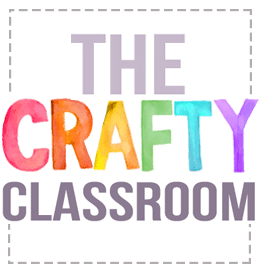 Recently we were able to review
Bible ABC Curriculum Notebook
from
The Crafty Classroom
. This is a super cute preschool curriculum that utilizes a four day school week. It also has a verse per week that allows me to have ALL my kids memorizing scripture.
This is a downloadable program. It contains over 600 pages of curriculum(658 to be exact on my computer). Currently you can purchase this on their website for $15.00. Covering 26 weeks it is designed for preschool through K4.
How We Used It
I've said before that I do have some children who are delayed. Knowing this it will make more sense when I tell you that I've been using this with two children ages seven and four years old. They're both doing a preschool age level so this fits them perfectly. In fact, I'm definitely going to be making sure this program gets switched to our new computer and saved in multiple locations so that I can use it with my one year old when he gets ready for preschool. We really love Bible based programs.
My favorite part of this curriculum has to be that they use the King James Version of the Bible. This is almost solely the only version we use in our house and having this curriculum actually use it means less confusion and less work for me. With other programs I would have to look up the verse and write it out in the KJV for my children to hang on the wall instead of using the provided print out.
Another part I like is that there is a character verse in addition to the Bible verse. I did not require my kids to memorize that one but I did require my older children to read that verse as well and actually have a more in-depth conversation with me about the verse and what it meant/how they could implement it into their lives. Love these teaching moments that span the age range.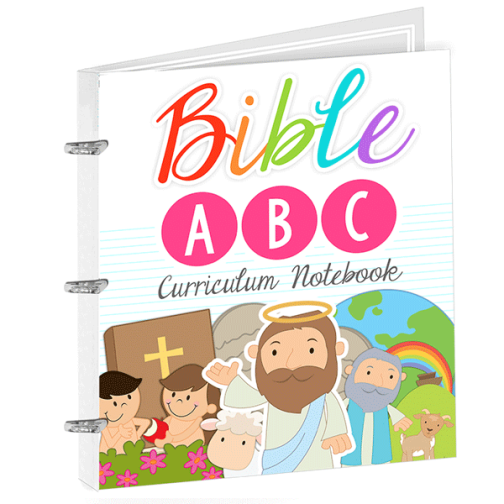 About the Curriculum
So some fun facts about the curriculum that I wanted to share. As I mentioned above it uses the KJV for Bible verses which is a huge thing for us. Each week has a different letter that you focus one. Within that letter focus there is also a Bible memory verse, a Bible character verse, and some other things that will be focused on. These include an aspect of the character of God each week that is studied such as God the creator or God the warrior.
A Bible theme or story is also part of the lesson. The Bible theme is in direct correlation with the letter of the week. So letter A is Adam and Eve while F is the Fruits of the Spirit.
In addition to the Bible theme is Bible vocab. This shocked me a little bit as I don't normally teach vocab to my young ones but I really do enjoy this part. Definitely a fun bit.
My girls love all the fun games and pages that go along with each week of curriculum and I love that they're learning while having fun. And bonus of course is that the entire learning is centered around God and the Bible.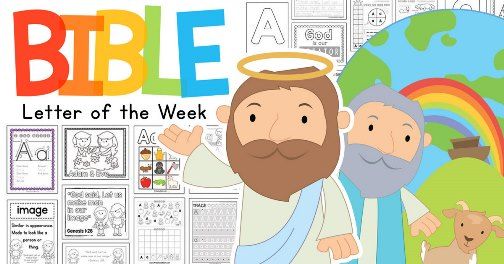 Learn More
You can find out more about Bible ABC Curriculum Notebook and The Crafty Classroom by heading over to the Homeschool Review Crew main blog. The other programs that were available to choose from for this review are Alphabet Curriculum Notebook(a version without the Bible aspects), Learn to R.E.A.D. Curriculum Notebook and R.E.A.D. Review Pack, USA Activity Bundle, and How to Write a Paragraph. The Crafty Classroom can also be found on social media through facebook, twitter, pinterest, and instagram. If you're like me and like the idea of using an ABC Bible memory verse program with your little ones please check this out!