Grounded Hearts
Litfuse Review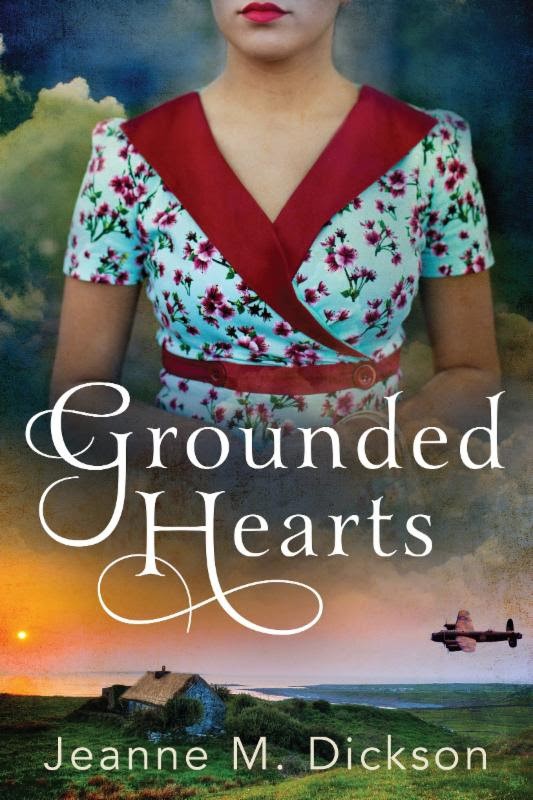 About the Book Grounded Hearts:
A brave midwife. A wounded pilot. A risky secret. These are the main players in the amazing book Grounded Hearts.
In the midst of World War II, Ireland has declared herself neutral. Troops found on Irish soil must be reported and interned, no matter which side they are fighting for. When midwife Nan O'Neil finds a wounded young Canadian pilot at her door, she knows she's taking a huge risk by letting him in. Not only is she a widow living alone, but if caught harboring a combatant, she'll face imprisonment.
Still, something compels Nan to take in "flyboy" Dutch Whitney, an RAF pilot whose bomber has just crashed over County Clare. While she tends to his wounds and gives him a secret place of refuge, the two begin to form a mutual affection-and an unbreakable bond.
But Nan has another secret, one that has racked her with guilt since her husband's death and made her question ever loving again. As Nan and Dutch plan his escape, can he help restore her faith?
About the Author of Grounded Hearts:
Jeanne M. Dickson was born into an Irish American family, the only girl surrounded by four brothers. She credits her mother, her aunts, and her grandmother with her love of storytelling. Perfecting her craft, she attends many writer's conferences and over the years, she has won and finaled in numerous RWA romance writing awards including the Daphne du Maurier Award, the Maggie Award, The Molly, The Tara, and she was the overall contest winner of Launching A Star. Today she lives in Coastal San Diego with her fabulous husband, her two wonderful girls, and a dozen disobedient rose bushes.
My Thoughts:
I love WWII. In fact, my husband and I reenact WWII in addition to the American Civil War. I was very excited to read this book and see what tidbits of history I could pick up. Also I'm a nurse so I loved learning a bit more about what was common practice of the time. Oh and did I mention that midwifery is a favorite area of mine? Oh and Irish? Yes please.
While not a huge mystery type book there is some intrigue and romance abounding. Oh and a good girl doing some "bad" things. For someone not used to lying or doing anything incorrect, Nan isn't quite sure what the right thing to do is? But then again, she knows that she can't just let an injured man die on his own.
Oh and did I happen to mention the guy who just won't leave her alone? He's bad. A bad person but also just horrid to her as well. He's decided that he wants Nan and he's going to do what he can to make sure no one else can have her.
I loved watching people rally around Nan once they learned what her secret was. Only Dutch isn't her only secret. She has the hidden secret of her husband and how he died. She's blamed herself for so long. Can she allow Dutch to break through her barriers and help her learn the truth?
The amazing race for the border is amazing as well. And how hard is it for an Irish midwife to marry a flyboy if he's incarcerated? Grab a book and start reading!