Imperfect Justice
Litfuse Review
About the Book Imperfect Justice: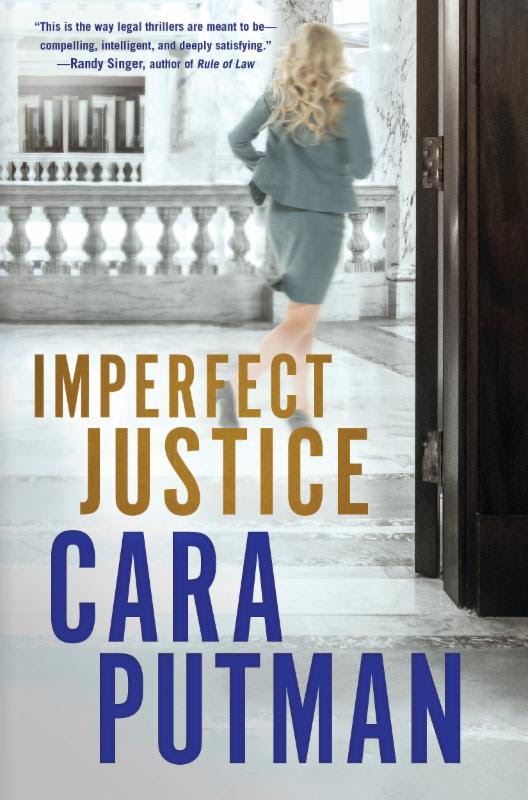 In Imperfect Justice the police say the woman was a murderer. Emilie Wesley knows they can't be talking about her client . . . can they?
To the world it seems obvious: Kaylene Adams killed her daughter and then was shot by police. Attorney Emilie Wesley knows a different story: Kaylene would never hurt anyone and was looking for a way out of a controlling, abusive relationship. Her death shakes Emilie's belief that she can make a difference for women in violent marriages. Self-doubt plagues her as she struggles to continue her work in the wake of the tragedy.
Reid Billings thought he knew his sister-right up until he learned how she died. He discovers a letter from Kaylene begging him to fight for custody of her daughters if anything should happen to her. No attorney in her right mind would support an uncle instead of the father in a custody case, but Kaylene's letter claims Emilie Wesley will help him.
Thrown together in a race to save Kaylene's surviving daughter, Emily and Reid pursue the constantly evasive truth. If they can hang on to hope together, can they save a young girl-and find a future for themselves in the process?
Cara Putman is the author of more than 25 legal thrillers, historical romances, and romantic suspense novels. She has won or been a finalist for honors including the ACFW Book of the Year and the Christian Retailing's BEST Award. Cara graduated high school at 16, college at 20, completed her law degree at 27, and recently received her MBA. She is a practicing attorney, teaches undergraduate and graduate law courses at a Big Ten business school, and is a homeschooling mom of four. She lives with her husband and children in Indiana.
Find out more about Cara at
My thoughts on Imperfect Justice:
I love a good murder mystery and suspense book. It helps me to leave this world for a bit and use pieces of my brain that otherwise don't get activated. Not much chance for a stay at home mom of ten who homeschools to solve a murder mystery right? Well. I guess I do somewhat. Sometimes I have to figure out who murdered the doll or the bottle of glue, but it's just not the same.
I immediately fell in love with the main character Emilie. The author makes you feel as though you've suddenly become her best friend. Very good writing. I also wanted to find out what Reid is hiding. Who is he really? I mean we don't get a lot of background there and curious minds want to know. But also you then have this whole issue of who is the one behind the things happening to Emilie? Is it the same person who framed her client for murder? Or not? How many issues are really going around here?
I could not put this book down and it didn't disappoint. I've recently had a hospital stay and been very sick so I did a lot of reading. This was by far one of my favorite books and I'm searching for more by this author now. My mom has my copy of this book and is reading it now and then it's off to a local library because it's that good that I want everyone to read it. Definitely one to request your library get in.