Deadly Proof
Litfuse Review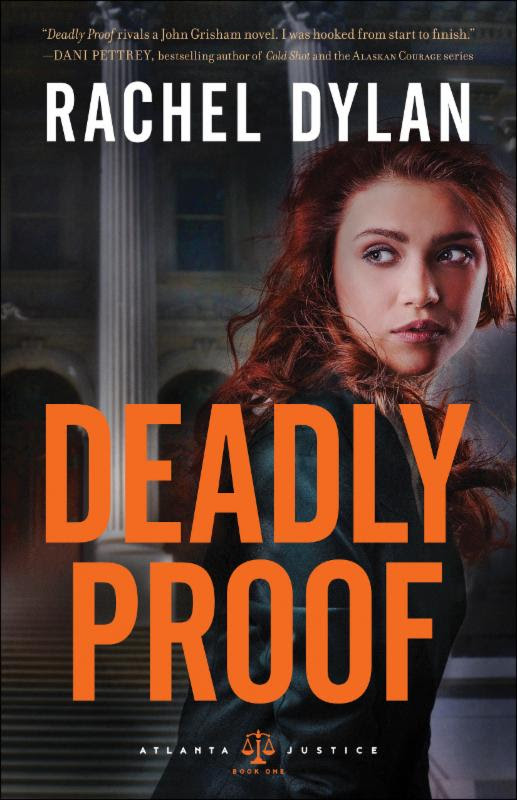 About Deadly Proof:
Riveting new series offers legal suspense with a romantic twist in Deadly Proof.
In the biggest case of her career, attorney Kate Sullivan is tapped as lead counsel to take on Mason Pharmaceutical because of a corporate cover-up related to its newest drug. After a whistleblower dies, Kate knows the stakes are much higher than her other lawsuits.
Former Army Ranger turned private investigator Landon James is still haunted by mistakes made while serving overseas. Trying to forget the past, he is hired by Kate to look into the whistleblower's allegation and soon suspects that the company may be engaging in a dangerous game for profit. He also soon finds himself falling for this passionate and earnest young lawyer.
Determined not to make the same mistakes, he's intent on keeping Kate safe, but as the case deepens, it appears someone is willing to risk everything-even murder-to keep the case from going to trial.
About the Author:
Rachel Dylan writes Christian fiction including legal romantic suspense. Rachel has practiced law for over a decade and enjoys weaving together legal and suspenseful stories. In addition, Rachel writes the Danger in the Deep South including "Lethal Action" and "Devoted Defender," which appeals to fans of edge of your seat romantic suspense. Rachel also writes the Windy Ridge series including "Trial & Tribulations" and "Fatal Accusation." These legal thrillers with elements of spiritual warfare are great for fans who enjoy books by Peretti or Dekker. "Trial & Tribulations" was a Selah finalist in 2016. Rachel lives in Michigan with her husband and five furkids-two dogs and three cats. Rachel loves to connect with readers.
My thoughts:
I love a good mystery. Especially when it involves medicine of some sort. This book contains pharmaceuticals and murder and mystery. Who could ask for more!? Oh and a guy with a past and a bit of a chip on his shoulder.
Kate has worked hard to get to where she is as a lawyer. She wants the lead on a case to bring some relief and closure to the families of victims of a drug with nasty side effects. A main goal for Kate is actually making a difference something many of her lawyer friends don't understand. They call her an idealist.
As Kate takes over her new case she finds odd things happening. Both inside her office and outside. They become more sinister in the form of someone trying to scare her off the case and even kill her. Who could be at the bottom of this? Who can she trust?
She knows she has someone inside her office that can't be trusted but is her suspect the true problem? And who is the one trying to hurt her and responsible for killing the whistleblower? Is it the head of the company? Or could it be their lawyer, her friend?
I truly loved this amazing book and highly recommend it. Get your copy today and get to reading!