Seeds of Hope
Litfuse Review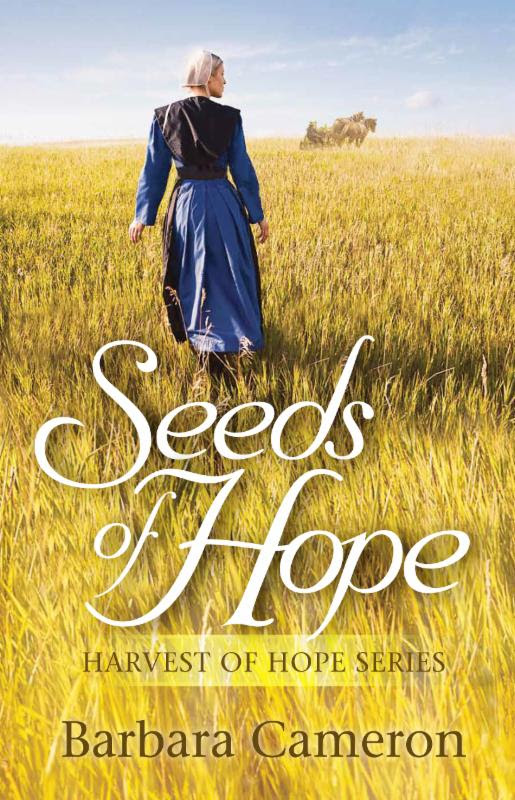 About the Book Seeds of Hope:
Seeds of Hope.
A heartwarming tale
of
discovering love right in front
of
you can be found in Seeds of Hope.
Miriam Troyer has had a secret crush on Mark Byler since she was a teenager, but she knows they can never have a relationship: Mark is a big-city attorney and an Englischer. Her Amish community is too far removed from all he knows-and she loves her quiet way
of
life.
Mark has always loved his visits to his grandfather's farm, but he's convinced the Amish life isn't for him. There's so much
of
the world to see and experience, and the excitement
of
his successful law practice can't be matched by the slow pace
of
life found back home in the country.
But when things go wrong and his firm distances itself from him to try to save themselves, Mark finds himself back at his grandfather's farm. Could life in this simple world be worth living after all? Especially when the teenager he remembers has grown into a woman that could be his future. Suddenly, these two people whose lives seem so far apart may get a chance to really see each other for the first time.
About the Author of Seeds of Hope:
Barbara Cameron has a heart for writing about the spiritual values and simple joys
of
the Amish. She is the best-selling author
of
more than 40 fiction and nonfiction books, three nationally televised movies, and the winner
of
the first Romance Writers
of
America Golden Heart Award. Her books have been nominated for Carol Awards and the Inspirational Reader's Choice Award from RWA's Faith,
Hope
, and Love chapter. Barbara resides in Jacksonville, Florida.
My Thoughts:
Miriam still hasn't found the man she wants to marry. She's part of the Amish church but none of the men have made her heart do strange things. Except of course for the man she can't have because he's English. Not just English but also a lawyer. A high profile guy that isn't likely to visit often and even less likely to return her feelings. That is until life throws him a curve.
Mark Byler often visited his grandfather's farm and enjoyed his experiences there. He also appreciated the friendship he made with a local Amish girl named Miriam. But the idea of staying there or giving up the rest of his life never occurred to him. Until he needed a place to escape to.
When a case goes wrong and his client is arrested again for the same type of crime his office gives him some "time off". Not knowing what to do with himself and having received a message from his grandfather that he needed him he decided to spend his time down on the farm.
Can Mark figure out why his innocent client has again been arrested? Who is the guilty party? What is he going to do with his life? And just how sick could his grandfather be? Oh and then there is Miriam.
Great read. As most Amish fiction, this is a nice read. Not a fast read but a nice slow read that you are still drawn into and feel as if these characters are your friends.