Fast Moving Action
Homeschool Review Crew

As part of the Homeschool Review Crew we have been listening to some fast moving action drama lately!
Brinkman Adventures
has done it again with
Brinkman Adventures Season 4
. We have listened to a few of their other seasons and could not wait to see where their adventures would take them this time! We received the physical CD set for this. A download copy was also offered for review but I really do prefer the physical CD's for our family.
About
You can purchase the audio CD set for $31.99 or the download for $25.99 at this time. That's over five hours of fast action packed listening pleasure!
This season brings us twelve new episodes with each being roughly half an hour in length. The perfect length to listen to one or two on our way to dance or to get groceries. We really love listening to audio dramas when we drive especially the fast moving action type that make those drives seem so much quicker.
The Brinkmans are modern day missioinaries and these are based on their actual adventures. Knowing this stuff is real puts a whole different spin on things! Names of course have been changed to protect them but the events actually happened. That's a great teaching tool.
If you're interested in what parts are truth and what are fiction of these great stories check out THIS SITE which gives you a more in depth look at what they've made up and what was actually experienced.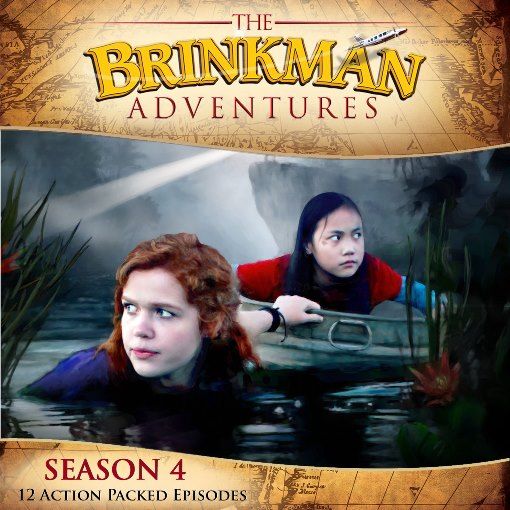 Our Thoughts
We love listening to audio dramas. Recently we've added in audio books too but they're not as attention holding. Because they're read by one person instead of multiple and it really is just like someone reading the book. My kids like that fast moving action. They love hearing the voices changing like in a play. It helps to keep the attention of even the younger ones.
All of my kids listened to these. So we had ages 16 months up to age 12. Really the baby didn't listen to much though. He plays with his trucks, looks at his truck books, and kicks his sister. The youngest who was actually listening is four. She didn't listen the entire time though. In fact, the other kids would often yell at her to stop singing or such. She's a bit of a free spirit.
My older kids love these! By older we're meaning almost seven years up to the twelve year old.
Our favorite episode was Aisha's Fear. We really enjoyed this episode and it gave us so so many talking points. Living in the United States we aren't persecuted for our faith. Jail is not a place we go for talking about God and Jesus. This whole episode was so different than what my children experience on a daily basis that it is the perfect one to focus on.
We've gone back and listened and relistened to help us better understand the thoughts and feelings. Lots of questions can be asked. Like what would you do if you were in a dark cellar with all kinds of bugs and varmints? Most of my kids agree they'd scream and try to break down the door. None of them said they'd sing praises to God. Oh the discussions on giving God the glory and praise even during the dark times. This lesson was as much for me as it was the kids!
Learn More
Want to learn more about Brinkman Adventures of the latest fast moving action packed season? Check out all the reviewers who have linked up their reviews over on the Main blog. You can also find them on facebook.