Improve Handwriting
Homeschool Review Crew
Our latest Homeschool Review Crew review product has allowed us to improve handwriting in our house. The product is a download of Perfect Reading, Beautiful Handwriting from Everyday Education, LLC.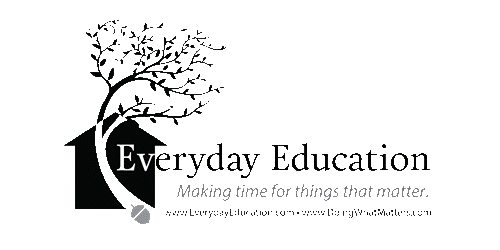 I was very pleased to get this review as I myself wanted to use this handwriting course. Also, I wanted to see my older children's handwriting improve. This isn't just a here is how you form the letters properly course. It's more of a here is how to make your handwriting gorgeous course. And, it doesn't disappoint.
Old Made New
Let me touch on the entire product for a few minutes. This is called Perfect Reading, Beautiful Handwriting. It's not just meant to help improve handwriting, that's just a side benefit. The actual intent of this product is to teach any child to read and write in 60 days. It's a phonics course designed for a beginning reader or as remedial work. The original of this book is very old and written by Caroline Joy Adams. It has been redone and a foreword added by Janice Campbell who also happens to be the author of Excellence in Literature.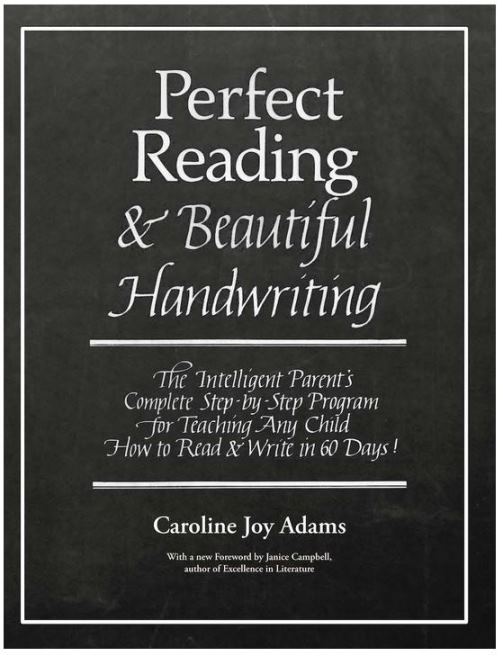 We really did not heavily use the phonics portion as I was too excited to use the handwriting in italics section. The phonics goes in a step by step fashion so that each step builds on the previous one. As I mentioned above it can be used for a beginning reader, a struggling reader, or as remedial work for an older reader.
While we did receive the ebook for download and review, a physical copy of the book is available. If I were to buy this product for myself I would have preferred the physical product. This is just personal preference as I enjoy having a real book rather than just pieces of paper printed out. I'm a bit old fashioned that way.
About The Book
This is a 218 page book or download. The physical book retails for $29. I consider this a perfect fit for us with my love of using the Charlotte Mason method for homeschooling. You don't have to use or love Charlotte Mason to enjoy the benefits of this program though. Really, you wouldn't even have to be a homeschooler, just a parent who wants to work with your child on letter recognition, letter writing, and reading. Or want to improve handwriting for yourself or your child.
The layout is wonderful in that what you are copying or practicing is on the same page as their example. No need to flip back and forth through pages to see what the example looked like or to see whether you've matched theirs or not. It's all their on one page.
Lessons are short and easy to do. They don't require any prep work and are simple for the child. It is recommended to use this daily as the lessons do build upon each other. I'm looking forward to using the phonics portion with my three year old in the next year or so.
I used the letter tracing and writing practice with my five year old who can already sound out short words. This helped her to understand more of how to write the letters plus their sounds. It also reinforced proper handwriting.
If you'd like to learn more about how to improve handwriting with Perfect Reading, Beautiful Handwriting or the other products Crew members were offered from Everyday Education, LLC please visit the Main Homeschool Review Crew blog and check out all the blog posts linked up. You can also find them on social media through facebook, pinterest, twitter, linked in, google +, and a second facebook page.