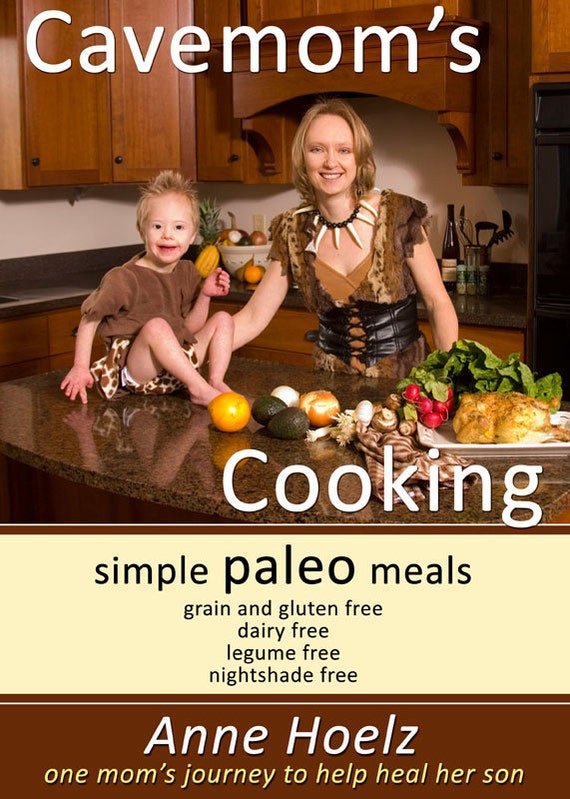 Sometimes we say we still live in the "Stone Age" but really we're just joking, or are we?  Did they know something we don't?
This Cavemom's Cooking cookbook not only shows and shares some great and healthy recipes, but it also shares about Anne and her son.  Her journey began with her son being born and his health problems.  I have not had to deal with a child having seizures or the extremes that she has, but I have had to deal with kids having some of the other issues.  We have food allergies in our house which I'm sure you're aware of if you follow this blog.
While we are not Paleo, we do have a gluten free and dairy free lifestyle.  I have experimented with Paleo recipes before and have found some that I love.  I also love some GAPS recipes and of course gluten free recipes.  Her recipes are ones that we can easily cook and enjoy.  They are simple, they are delicious, and they are good for you!  I really like the simple part.  As a homeschooling mom, simple is good.  I know not all of you homeschool, but you probably say as a _____________ mom simple is good.  So whether you're just a busy mom, a mom of many, a working mom, or not even a mom, sometimes you just want a simple good meal to feed your family or even just yourself.
The print version of this cookbook(what I received) can be purchased at Greenchild Creations Etsy shop.  The shop also sells cloth diapers and soaps as well as other things that would make great gifts!  The print version of the cookbook can be purchased for $22.95 and is 125 pages long.  It has some great photographs in it of the recipes she has fixed.  I made several of these but my pictures don't even compare!
You can also purchase a digital cookbook of the Cavemom's Cooking if that is how your prefer your cookbooks.  I love mine in print so that I can mark them up and dog ear them and feel the papers.  I'm a bit old fashioned, but it is just the way I am.  I love the smell of paper and ink.  Books are special to me.
I'm afraid we didn't try out the recipes with brussel sprouts. . . . . long story but it involved my husband looking at the cookbook and saying if I fixed brussel sprouts he might hire an attorney. Guess he doesn't like them!  I personally have never had brussel sprouts so guess that is something I will need to try in the future along with turnips.  Yes I was deprived as a child.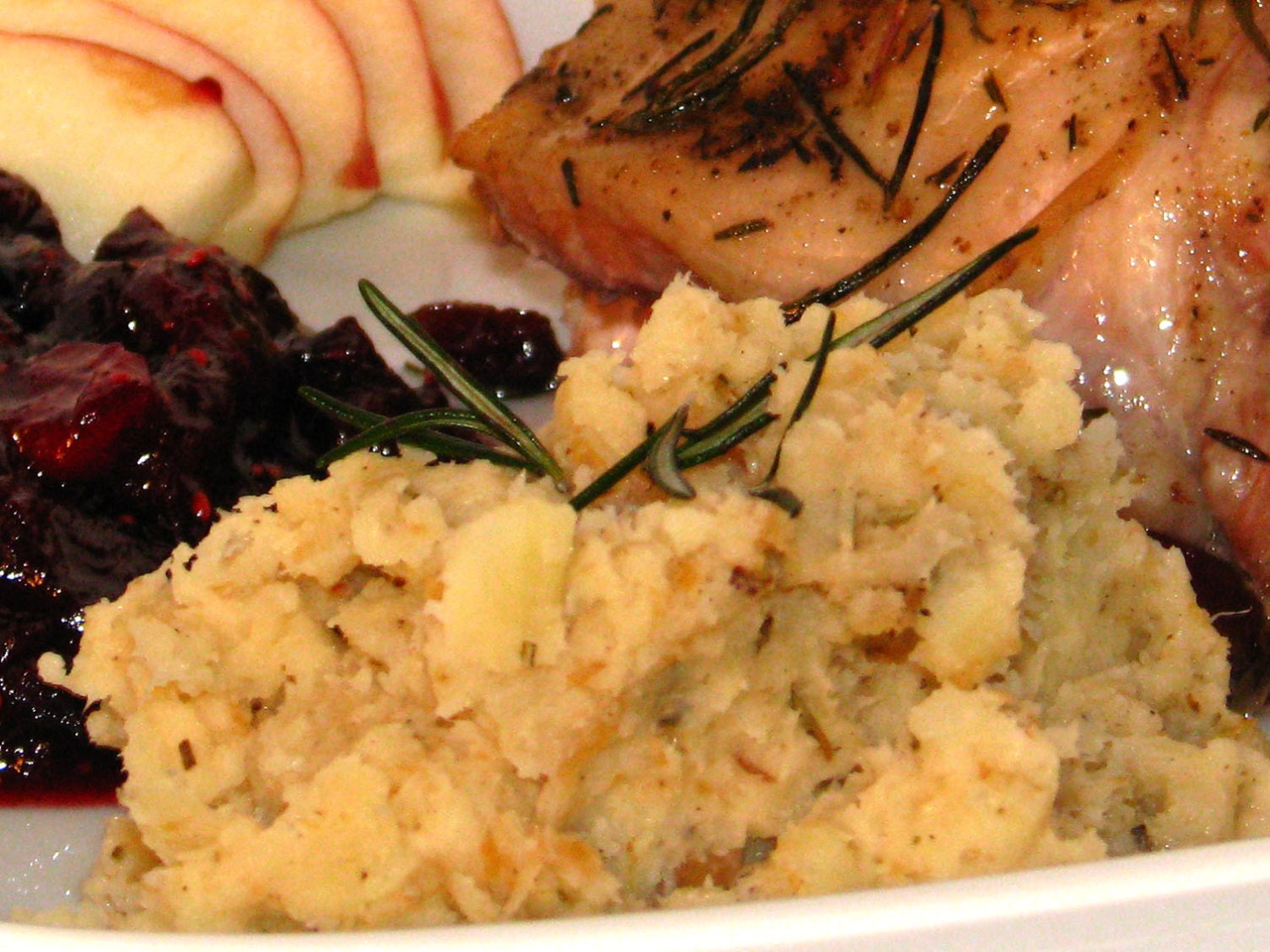 Oh yum!  See doesn't that look wonderful!  Who ever would have thought you didn't have to eat potatoes to have "mashed potatoes"?  Oh yum yum yum!  And did you know you can add lots of yummy things into these potatoes without them tasting off and the kids will love them!?  Oh yes it's great!
The cookbook isn't so much a cookbook but a story.  A story that keeps going.  A story that will continue in a second volume if the rumors are true.  This is more than just about eating good foods and keeping our kids healthy.  This is about how to heal our bodies by what we put in them instead of just covering up the symptoms with medications.  I'm of the lets not use medicine unless necessary viewpoint.  We don't use a lot of medicine here.  I have a little girl who can't even have tylenol because it gives her hives. . . . why would that happen you ask?  Because of the red dye they put in the tylenol.  So instead of making her better, it makes her worse.
I hope you like what I'm sharing about Anne Hoelz's cookbook.  Please take a moment to go visit and check it out yourself.  I think you'll find that you need a copy too.