PE for the Homeschool
TOS Crew Review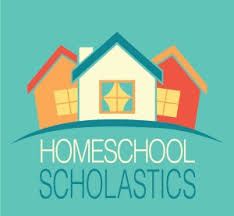 When it comes to PE for the homeschool we can often get stumped or in a rut. After all, doesn't just running around count as PE? Recently as part of the TOS Crew we received a large box in the mail of a new curriculum to use for PE for the homeschool.
WAY Comes Home Kit
from
HomeSchool Scholastics, an i4 Learning Company
.
My state does not require that I teach health or wellness. As a parent and a homeschool mom I see that it is definitely an area that should be covered. Many states I have found out do dictate more what must be taught in their homeschools and this fills the requirement for them.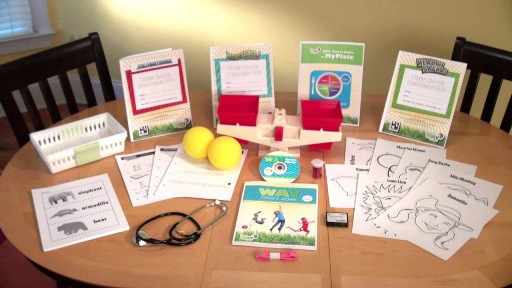 Fun fact! WAY stands for wellness, academics, and YOU. Truly trying to combine learning about wellness into a fun unique child centered activity.
This is a physical product. We received literally a large box chock full of fun things to help us on our journey to learn about health and wellness. Everything is included in this box. My kind of curriculum guys! I hate having to go find weird things for experiments or activities.
Here's what we received:
3 journals, one for each grade level
DVD lessons
cards for each level
posters
parent guidebook
all the things needed for experiments and activities
Three journals were sent in the kit. They are each for a different level. Level 1 is K-1 and titled Health Safari. Me Mysteries is level 2 for grades 2-3. Innerspace Adventures for 4-5 is the last level. As you can see, the levels correlate to what grade your child is in. We aren't in the same grade with each subject for ANY of my kids so I went with what grade level they are close to for reading purposes.
We got to try out all the levels since I do have several children. I placed one of my 8-year-old boys in the level 1, a just turned 10-year-old girl in level 2, and my oldest 11-year-old girl in Level 3. Since we haven't done any health/wellness/PE curriculum this was a fun way to test what they've learned just from me being mom(and a nurse).
The workbooks are consumable as are the cards. If you're going to use this for more than one child you'll need more workbooks. It's designed for one child to go through all three levels. Obviously, this would mean they would do one level per year and it would grow and expand for them. They would study the same basic information each year but expound on it and get more in-depth so they were still learning something new.
There are five modules within the curriculum. The teacher/parent guide shares how to add activities to include younger and older students in the activities. This makes it easier to teach it as just one class instead of having to split everyone up and re-teach it to each level. I like this! I really am not a fan of having to teach the same thing three different times. It also allowed those who were not going through a journal to have some fun and learn too.
The journals cover two grades each. Because they are covering two grades each they actually have a page for grade 1 and then a page for the second grade as well. This can be confusing. It was especially confusing to my children because they as I mentioned above, don't have a set grade that they're in. To make it easier I went through and highlighted on the top of each page that would correspond to the grade they were supposed to be using.
My kids loved this program. It's a great PE for the homeschool but covers so much more than exercising and staying active. There are activities for eating right and fun ways to see how what we put in compares to what we put out through exercise.
Learn more about PE for the homeschool and WAY Comes Home Kit from all the other Crew reviewers who received the kit. Just head over to the Main TOS Blog and check out all the blogs linked up. You can also find them on facebook, twitter, and pinterest.