Handwriting Help
Homeschool Review Crew

As my children have aged I've realized that we need handwriting help. Their handwriting leaves a lot to be desired. While they might have had nice neat handwriting at some point in time it's gotten a bit lazy and sloppy. I was excited to review
Easy Peasy Cursive
through
Channie's Visual Handwriting and Math Workbooks
. They have several fun curriculums like
Easy Peasy Alphabet
and
My First Letters
. It was hard to choose which one we wanted to use the most but I finally decided cursive won out.
About the Curriculum
The premise of Channie's Visual Handwriting and Math Workbooks is to give kids more than just a properly formed letter to view. She gives them a visual guide of colored blocks and divider lines to help them learn how to properly form their letters. These seem to be a great handwriting help and really make writing less of a guessing game.
I love that she gives different colors to show where the lowercase letters should reach versus the upper case letters. There are also little divider spaces to help with letter spacing and spacing between words. This is amazing as I know that my children have had issues with spacing between words and crowding their words together. When you don't properly space it's difficult to know where one word ends and another begins!
The Easy Peasy Cursive workbook that we received is geared for grades first through third. If you have an advanced kindergartener or think that teaching cursive should come first then this would also in my opinion work well for that. If you're looking for handwriting help for manuscript writing definitely check out the Easy Peasy Alphabet or My First Letters for those younger kids. All of the workbooks from Channie's are geared for ages three through ten and can easily become your handwriting go to.
Our Thoughts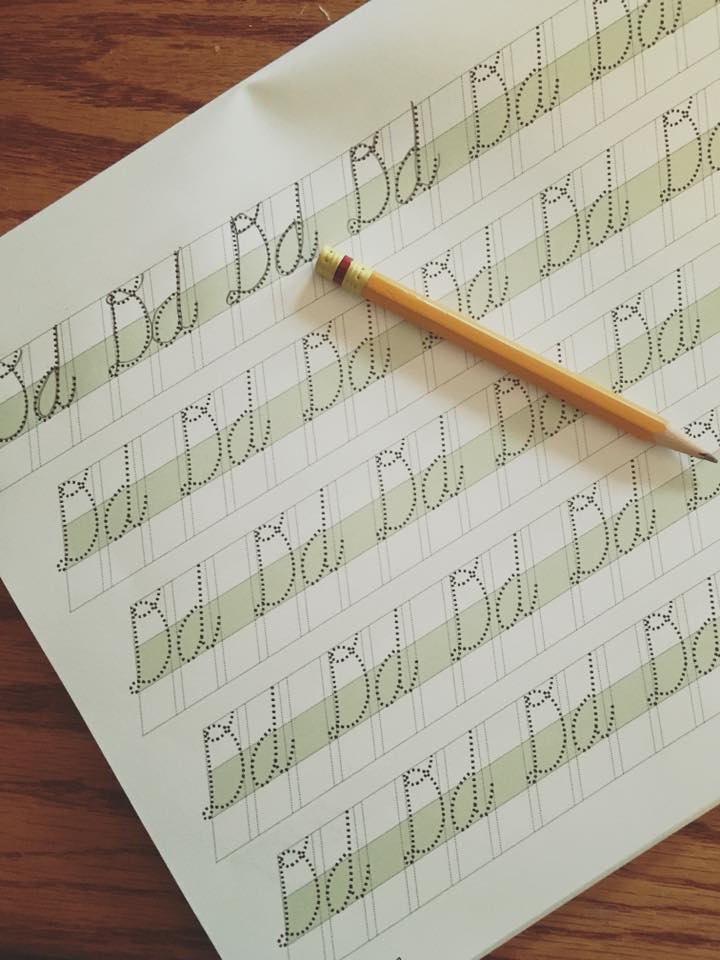 I have several children learning cursive simultaneously. I even am having to relearn some of the letters as I don't write everything in cursive. It was a bit difficult to choose one child to use this workbook but I finally decided that one of my 9 year old boys could use the most help. Boys in general in my house have horrid handwriting and getting them to learn cursive has been like pulling teeth because they just don't get how high letters should go or how to properly form them.
My son loved that it wasn't just a plain white paper with lines. White papers are boring and tend to help him in his quest to lose focus. Instead of being blinded by white he had neat color patterns which made him think of writing in cursive as more of a game. Because it was more of a game he was more excited to use it. Win in my book! No more fighting over doing handwriting!
I definitely think this curriculum is amazing and a great handwriting help. I'd love to get more of this particular book for all of my kids. Even those who have already mastered cursive could use it for practice in being neat and concise. I also have a twelve year old girl with special needs who is struggling with cursive. I'm ordering her a workbook so that she can start hopefully finding cursive easy and fun as well.
Learn More
Want to learn more about what other handwriting help might be available through Channie's Visual Handwriting and Math Worksbooks? Check out the Main Blog Post over on the Homeschool Review Crew blog. You can also find Channie's on facebook.