Ready to delve into the world of knights and nobles? Join us in our knights unit study! We have enjoyed this review through the TOS Crew from Homeschool Legacy. We received a four-week physical copy of Knights and Nobles. You can also purchase this as a digital download. I'm sure I've mentioned this before, but I'm a fan of physical books. You do save money by buying the digital download though.

I loved that this knights unit study is flexible. It's a four-week unit study with an option of going to five weeks. We used it as a five-week study. I love how easy this is to use. Everything is broken down by day and written up for you so all you have to do is some small prep work and tada it's so easy!
This knights unit study is geared towards grades 2-12. However, as normal, I used this with all of my kids. We got some younger versions of books to use for read alouds and found some really cool lift a flap books about castles and knights as well. One library we frequent had a great preschool knights and castles section! We also added in quite a few books that related to the Bible themes as well.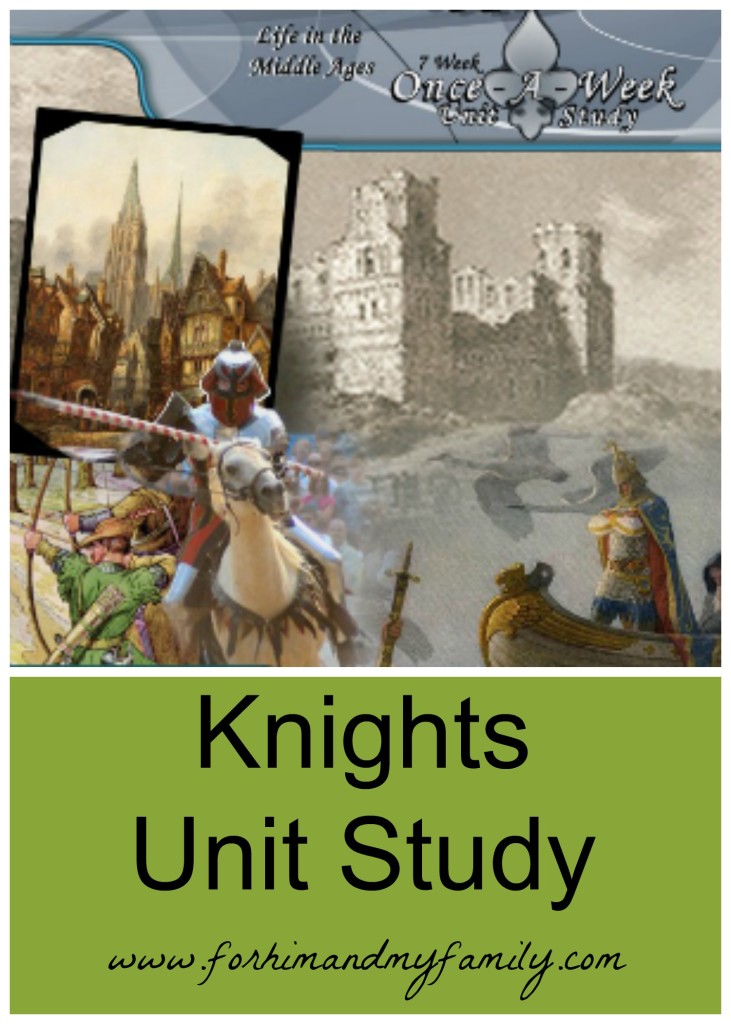 Now that I've mentioned the Bible themes, let's talk about them a bit here too. The focus is on Queen Esther, King Solomon, the Armor of God, the King of Kings, and the Lord of Lords. You can see how those fit beautifully into a unit study on knights and castles.
Just a quick FYI. . . . . the course says you'll learn to juggle. I still can not juggle, well anything besides a household and nine kids, and neither can any of my kids. I think part of that might be teacher error though.
The four weeks are set up as follows:
Castles
Kings and Queens
Knights
Life on a Manor
Medieval Feast(plus we still read a lot of books because we were loving this era!)
We do a lot of library visits here in our house and that is ideal for unit studies. For our knights unit study we were given a list for each week of what books we'd need. I would go to three different libraries to find what they had. They rarely had all that we needed so we'd often just take all they had on the subject we were doing that week and add in where needed. That's the main reason we chose to turn our unit study into a five-week instead of four-week. We had SO much literature to go with it!
My kids loved studying King Arthur and the Knights of the Round Table and I loved that they were learning history as well as character traits that will see them through to adulthood. The kids also loved all the activities and fun times they had. It's always fun to try to stump dad though with dad and mom both being history lovers, that is sometimes hard! It is recommended you go to a Medieval Show, but unfortunately there are none in our area now. We're working on having a fellow reenactor who used to do Medieval get his gear on and come do a show though!
You've probably heard me mention unit studies before. We do a lot of them. And most of those take a lot of time and effort on my part as I have to write them and make sure to incorporate all of the subjects and age levels and learning styles. But in the end it's worth it because my kids LEARN! The main reason I love unit studies so much is that I can use them for my vast age range and they do cover a lot of learning styles. They tend to include a lot of hands on activities which is wonderful for keeping all ages engaged and active with what they are learning.
I as the parent really enjoyed this pre-made unit study. I didn't have to do anything except make sure I had the books on hand for us to read. Super simple. I didn't have to spend weeks writing out and researching what we should do. This was wonderful for me as I really don't have a lot of time for all that prep work. I can already see several unit study themes that we are going to want to do in the future.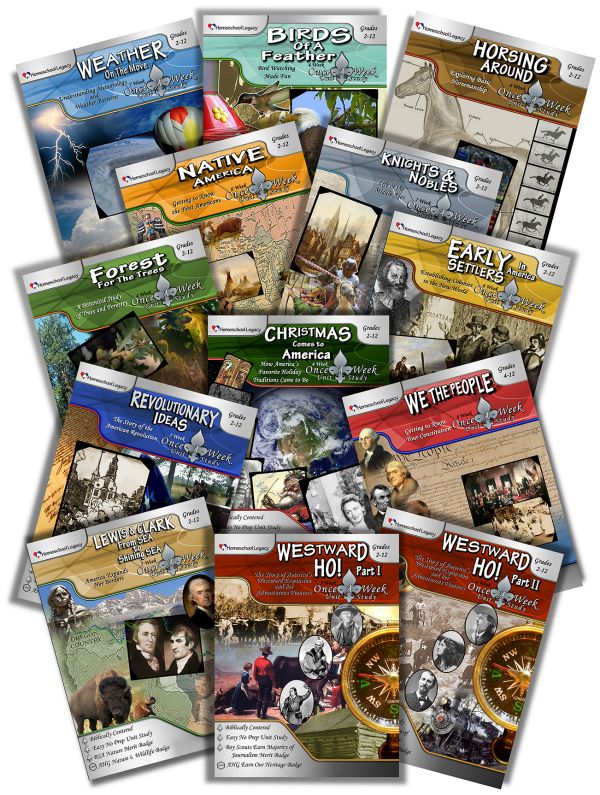 Check out some of the other unit studies offered to the TOS Crew by going to their Main Blog Page to read all the other reviews! Also check out Homeschool Legacy on Facebook, Twitter, and Pinterest! There are several great titles available which you can see in the photo above. I know we'll be doing more of these in the future as we truly love unit studies and I have enjoyed not having to prepare this one!