Are you a music lover? Recently as part of the TOS Crew we got to review a new product. We received a physical CD of The Nutcracker from Maestro Classics! I don't know about you, but I've always wanted to actually see the Nutcracker. I've played pieces from it on flute and piano and have fallen in love with the music. I was very excited to be able to share that with my children.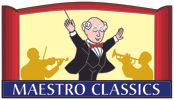 Maestro Classics began in 2004 as Magic Maestro Music. In the 11 years that they have been in business they have produced 12 different cd's of classical works. The music is performed by the London Philharmonic Orchestra. You have the option of purchasing a CD or a download(MP3). They also offer a downloadable study guide to go with The Nutcracker which is a great resource if you're looking to go a bit more in-depth into the story and the music.
Included with our physical CD was an insert. It's 24 pages in length and contains an outline of the story of the Nutcracker, music from the musical, a history of ballet(because who doesn't want to learn about ballet too), the history of the harp(really neat), information about Tchaikovsky, and a few fun activities(word scramble/crossword puzzle). There is really a lot of information packed into that little insert.
The Nutcracker is narrated by Jim Weiss. His narration does not take away from the wonderful music, but rather adds another dimension that really helps you get into the story and the music. My kids and I were enthralled by his voice and the story he wove. The music is of course that of Tchaikovsky and is adapted by Stephen Simon. The music is performed by the London Philharmonic Orchestra and they do a superb job. They are conducted by Stephen Simon.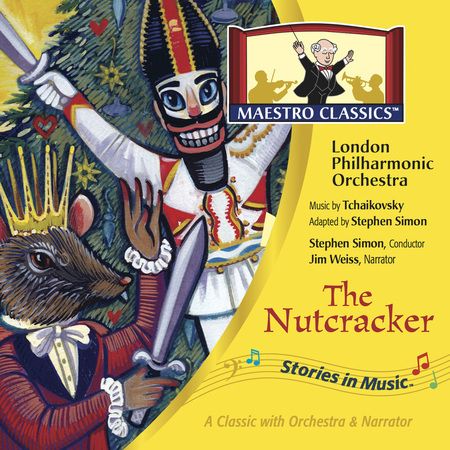 My girls have taken a ballet class over the summer and were really interested in the fact that this is a piece that ballet dancers dance to and that it is really a well-known piece. We had to find a version to watch of course! There are several versions out there and some even free for viewing. We ended up watching the Barbie version as they are in love with all the Barbie movies these days.
Because I love study guides, we did download the curriculum guide off the website for free and use it during our little study. There are several subjects listed out under the study guide for The Nutcracker. You can download them one at a time or all at once. I downloaded them all at once and then used them as I wanted. The subjects you can choose from are Ballet, History and Geography, Science, Language Arts, Art, Music, and Math. I love of course that I'm not having to come up with the study guide(unit study) to go with this! I love to do unit studies and include as much information for my kids to learn as possible.
We have had such fun with this classical music cd! As a family we have listened to it several times in its entirety. We have also broken it down into segments and talked in detail about what is going on and who the music makes us feel. How music moving fast makes us excited and lets us know something is happening. Music slow allows us to relax. So much can actually be conveyed with music and I enjoyed sharing that with my kids.
Interested in learning more about Maestro Classics? Check out the Main Blog Post on the TOS Crew blog. Reviewers received either The Nutcracker or Peter and the Wolf. You can also find Maestro Classics on Facebook, Twitter, Pinterest, and YouTube.