Have you ever wondered what it's like in the rainforest? Wanted to teach your child about it during homeschool? My kids have been enjoying a Rainforest Journey thanks to a recent review from the TOS Crew. EdTechLens offered us a year subscription to three levels of their Rainforest Journey program. We received levels(grades) Kindergarten, First Grade, and Second Grade. The main grade I'll focus on in this review is the First Grade level though we did use and enjoy them all.
If you're like me, you had never heard of this company until I mentioned them. They're a fairly new resource to the homeschool community. EdTechLens focuses on Kindergarten through 5th grade. Rainforest Journey is their first program. It focuses on teaching children about the rainforest in a unique way. Each level is a bit more difficult and more complex to help build on what they may have learned and to help them incorporate it more.
Some fun things about the program are the wonderful pictures. They're not animations but rather real vivid photographs and videos. The program is also interactive so your child can feel like they really are on a Rainforest Journey! The closest we've ever come is visiting the rainforest section of our local zoo so this was very fun for my kids. Plus the bonus is that they're learning so much and having fun at the same time.
For each grade level their are 5 units. Each unit contains different lessons. There are 34 lessons total per level. All grade levels have the same 5 units. They are The Big Picture, Adapt or Die!, Animals, Plants and Fungi, and Ecosystem. Each grade level gets more indepth with these concepts and challenges the user more. This is an interactive program so throughout the Rainforest Journey there are interactive ways for your child to learn more and also answer questions and show their knowledge of the material.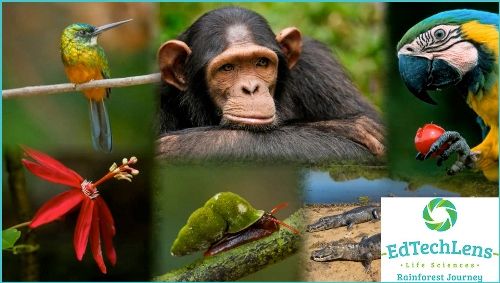 My kids loved that they could click to learn more and it would and it would sometimes take them on a tour or introduce them to a child who was in the rainforest. It made them feel like they were really a part of the rainforest journey and that they were seeing and learning on their own. I liked the enrichment areas that would tell them more about what that particular passage was about. It helped them to relate their life to the rainforest and the plants/animals that live there.
Each child is provided with their own username and password so they can get in and work on their level independently. Unless the parent overrides it, the default setting is to go through the program sequentially start to finish and not allow the child to skip around. I didn't over ride that as we haven't really studied the rainforest before and I wanted to see what direction the program would take. As the parent I could get into my own account and manage all three of my children's accounts and see what they had done and what they had left. I could see what areas they had done better at and the ones that needed some work.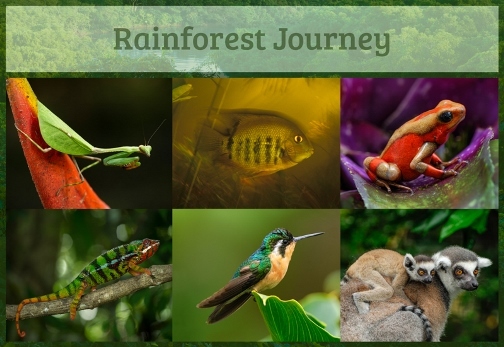 This is an online only curriculum. It's considered enrichment because it doesn't contain an anatomy portion to fill the life sciences title, but we found it to be a wonderful well rounded program. You can purchase a one year license for one student in one grade for $50. If you have 2-5 students that you wish to place all in the SAME grade you can choose the up to 5 students option which will give you 5 slots in the class for that one grade level. This costs $75. For me that would be a good deal because I do have two children in the same grade for a few grade levels. But then when you have 9 children and they all work at their own speeds it's bound to happen somewhere!
I have to say that I would recommend this. I liked that I could have three different grade levels to look over. I found that they are geared down in my opinion. So my student who I placed in the kindergarten level could easily have done the first grade. Of that vein the one I put in first grade could have easily done the second grade. We received K, 1st, and 2nd so those were the only ones I had access to. I wanted to start at the beginning and see how it progressed.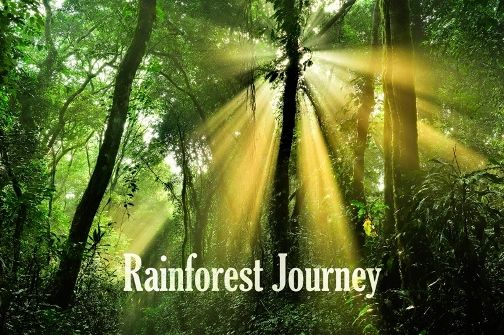 I feel that after my child doing the first grade level finishes that level he could easily do the second grade level without feeling like he was going over the exact same information again. It does change it up just enough and interact with them a bit differently that it gets them thinking on a different level and course so they'll stay engaged.
The program is simple for children to navigate and does hold their attention. My kids easily did 30 minutes on this one days we worked on it. It's recommended to use it three days a week(at least). We used it on an almost daily basis. Four days a week on this program was very common in our household. In fact, asking to use it on a Saturday was common to. It's more fun for the kids than it is learning in my opinion. They like to do things on the computer which they don't get to do often in our house considering we have one computer for 11 people so it's a treat and they're going to pay more attention to it.
We would definitely recommend this to anyone wanting to take their children on a virtual rainforest journey while also having them learn about the rainforest and the layers and how everything works. I'm excited to take my kids to the zoo again and see what they have to say when we're walking through the rainforest section!
Please feel free to check out all the other levels and what reviewers thought of them on the Main TOS Crew Blog. You can also visit EdTechLens on twitter, facebook, pinterest, google +, and linkedin. Because there are so many reviewers you're sure to find someone focusing on the grade level that your child will need!