Hey guys!
I have an awesome surprise for you!
This year as we journey around with our kids for field trips I'm going to be sharing them with you!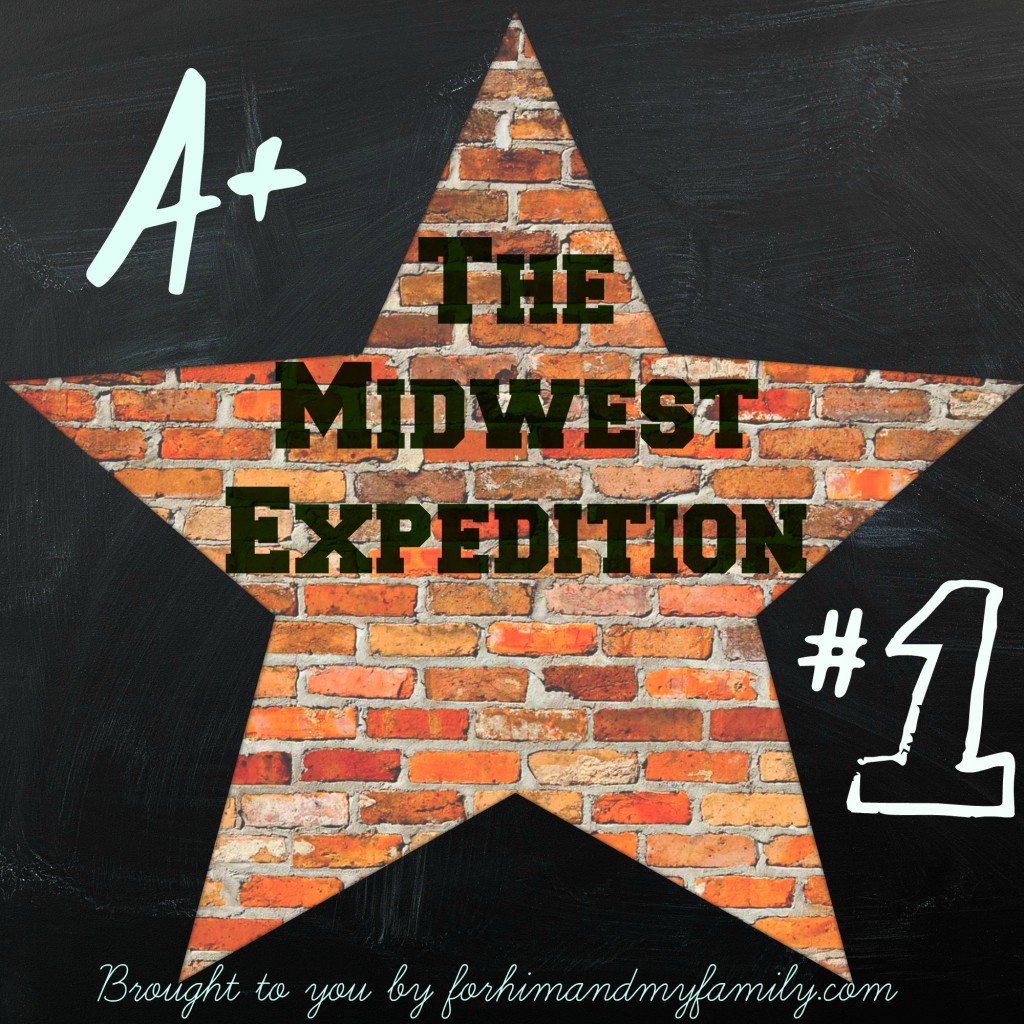 I'm calling it The Midwest Expedition because we live in the Midwest and going anywhere with kids is both an adventure and an expedition. Not to mention an adventure.
I love going on field trips with my kids and there are some places we will visit multiple times in the year. I will share restaurants that are large family and allergy friendly as well as places that can be visited for FREE and those that may charge but that are affordable for large families.
In short, this series is designed with the large family in mind.
Unless we have some financial windfalls, these adventures will all take place within 2 hours of our house. We'll venture to places in Missouri, Nebraska, Iowa, and even Kansas! Sometimes we'll have friends around for the ride and sometimes we might even have daddy! Those adventures are the best!
I will of course include the Civil War Reenactments that we do because I count those as field trips. We'll definitely have a zoo visit coming soon.
In fact, today we're going on our first adventure!
Once a month I am the volunteer drop manager for an Azure Standard route and the kids always go with me. No need for a sitter when you can take the kids along and have a fun field trip day! Visits to stores can count towards reading and math(you have to figure the cost with a large family)! And then there are always parks and trails to explore. So it is a safe guess that every month you'll find us visiting a new location.
I've got some big plans for this series and I hope you're up and able to travel with us! It's going to be a fun trip!
Join us for The Midwest Expedition!!