Hair Stylist Wanted
Guys and girls! Apply now! Hair stylist wanted!
Did I get your attention? Hair stylist wanted. Let me tell you, I'm not an expert with hair styling. I've learned a lot in previous years and I'd love to share my knowledge as well as the knowledge of other wonderful ladies who offer their wisdom and support.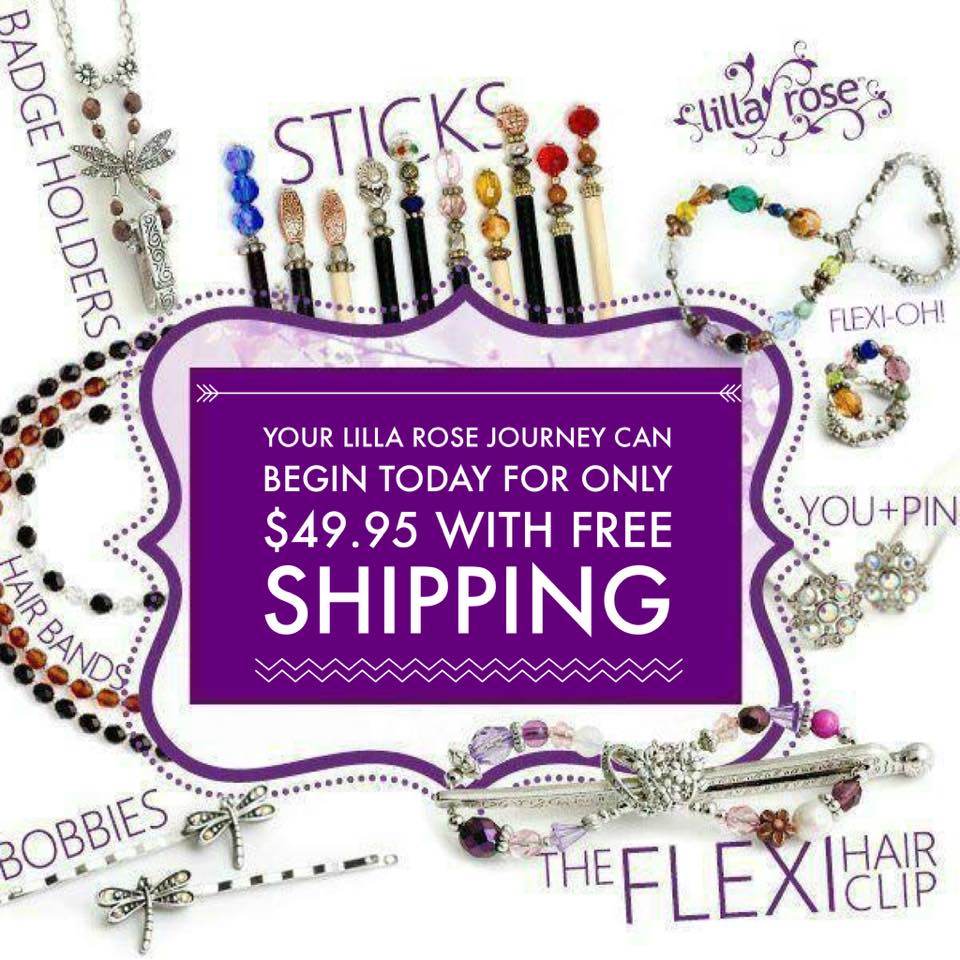 I'm so excited to share with you that Lilla Rose is offering a FREE SHIPPING discount on all new consultant kits until July 31st. Yes! You read that right. Shipping is free for the rest of the month when you decide to take the plunge and join Lilla Rose as a hair stylist.
A good hair stylist can be hard to find. In fact, you yourself may be great at doing hair but never seem to have the time. Or maybe you use that ponytail holder WAY too much. That was me. I always wore a ponytail or threw my hair up in one of those super huge jaw clips that would give me a headache. I often threatened to chop off all my hair so that I could maybe do something with it.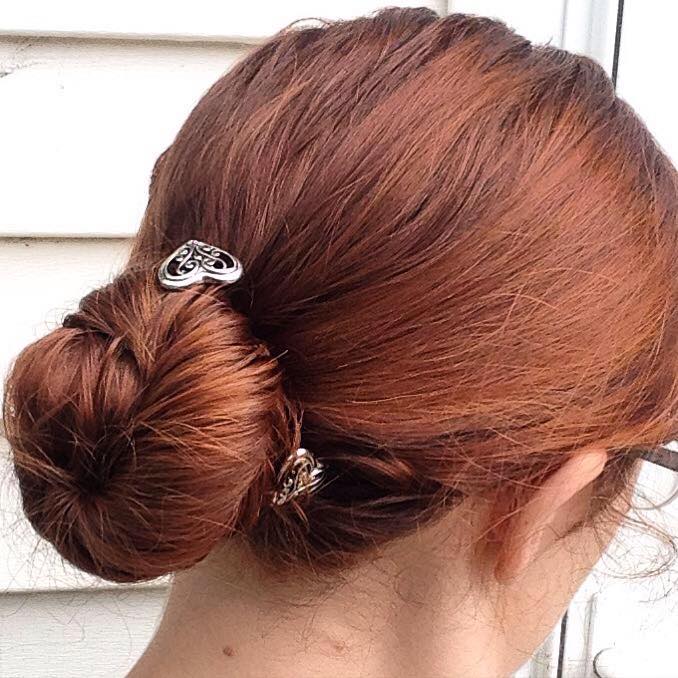 No more! Now I'm my own personal hair stylist and I do awesome at it if I do say so myself. My secret is Lilla Rose. Once I discovered a Lilla Rose flexi clip there was no turning back. I was and still am hooked. From the day my first XL clip arrived I knew I was done with the jaws of death(what I affectionately called those jaw clips) and made the total switch to Lilla Rose flexi clips.
As I've used and signed up to be a consultant with Lilla Rose I've branched out into their other hair items as well. Their u pins hold up my hair with ease. The head bands are wonderful and don't give me a headache, plus they don't slip around. Bobby pins are super cute and work in anyone's hair. And can I just say I finally found a hair stick that I didn't break shoving into a bun?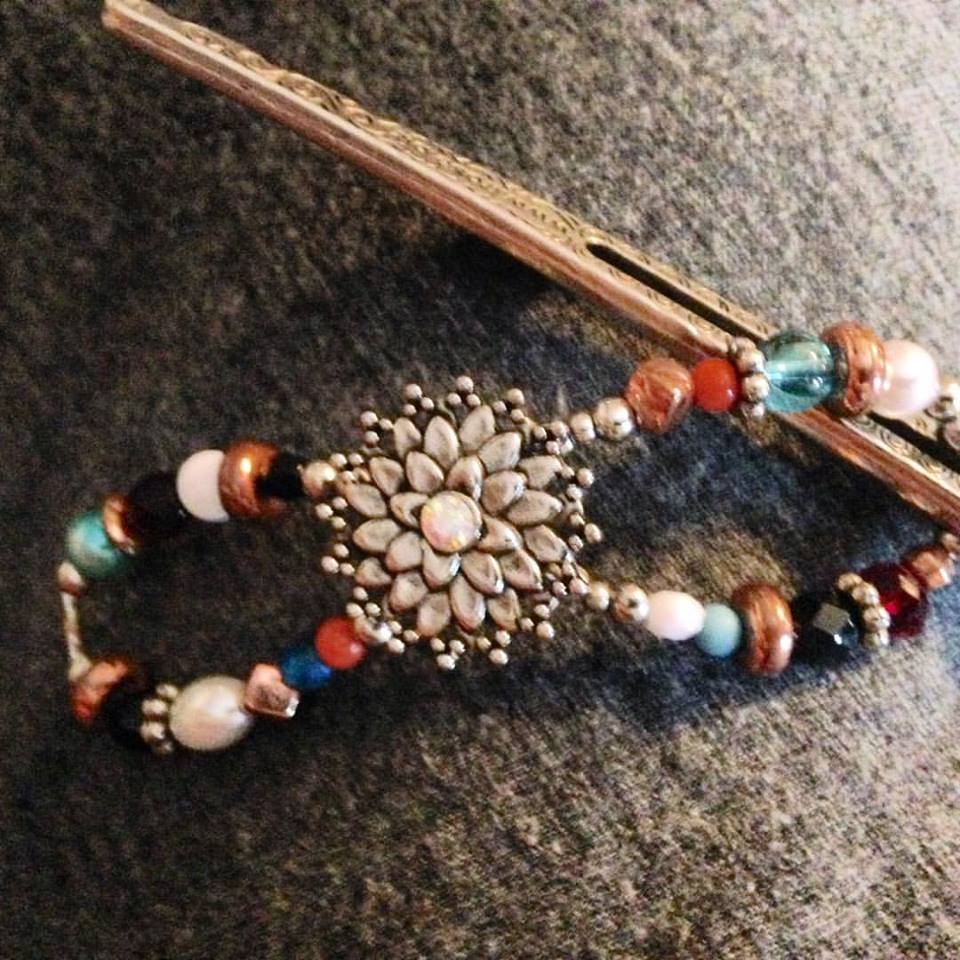 Since the flexi clip hooked me with Lilla Rose I want to share more about them today. Flexi clips come in sizes mini through Mega. Mini is the smallest possible size. This is the size that my 5 year old with super fine barely there hair wears. From there you go up to an extra small, small, medium, large, extra large, and mega. Mega's are huge guys! You may think you have a lot of hair but most people are not going to need a mega.
What I love most about the flexi clips is that you can use a different size for a different style or use one size for several styles. Plus, did I mention all the cute styles they come in now?? You can get one to go with every outfit! Great with jeans or a wedding dress, flexi clips are a must for every girl. And guy too. I've seen guys wear flexi clips in their ponytails or buns and even on their beards!
With all that said, I do want to say that if you take advantage of the free shipping offer on a consultant kit that you also have the opportunity to join some wonderful facebook groups with all the resources you need to succeed. I joined Lilla Rose as a consultant for the discount. I have six daughters. That's a lot of hair! I knew that I was going to want to share my flexi clips with them and that we were going to want a variety. I then fell in love with all the wonderful ladies that are a part of the team I'm on. They're super supportive and want to help everyone grow their teams and earn money while enjoying Lilla Rose. Oh and did I mention getting to see some of the most awesome hair styles of all times? Oh yeah. Some of these ladies have a gift.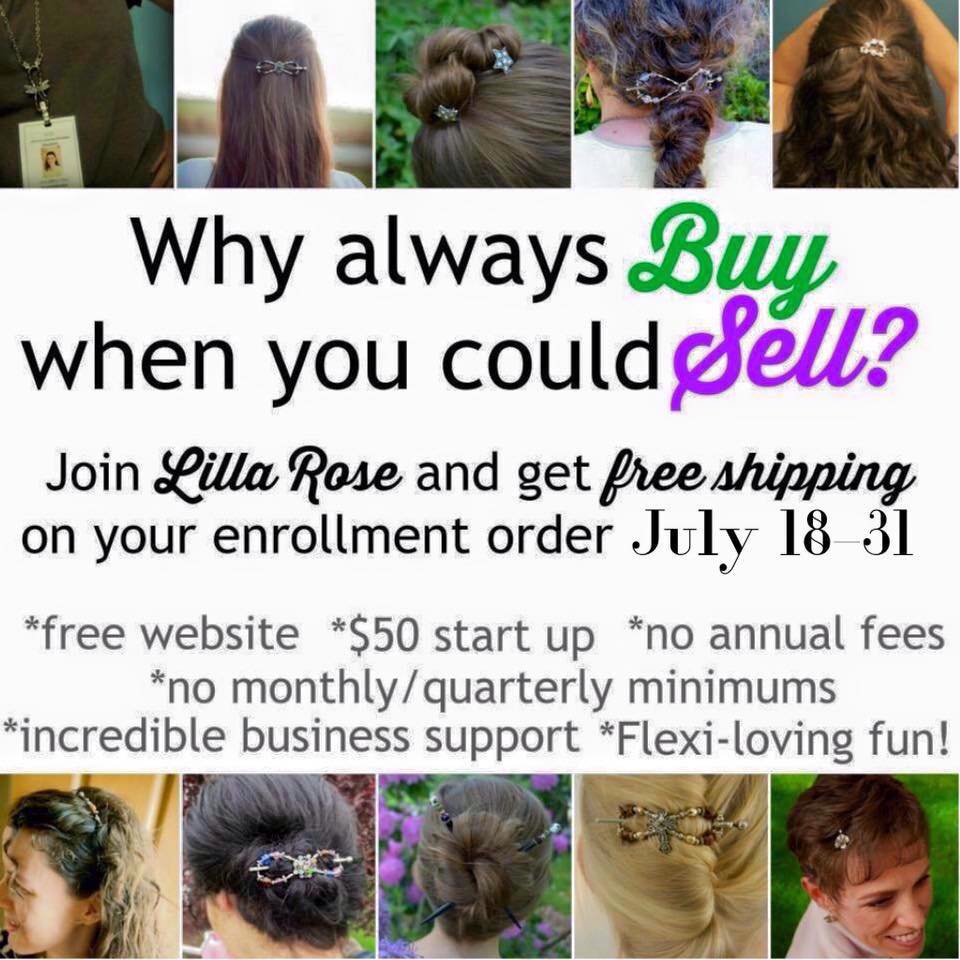 So, you can join Lilla Rose with free shipping until July 31st. You can sell or just buy the kit and become a consultant so you get a discount and earn money back for buying products you love. Included when signing through my site is being added to some wonderful facebook groups and having the support you need to grow a business if you choose.
I hope to hear from you soon! Let me know what your favorite Lilla Rose item is if you've used them or tell me what you'd like to try first! If you're not ready to become a consultant that's great too. I hope you enjoy Lilla Rose as much as I do though. Remember, hair stylist wanted! You are wanted! Once you join you can post your own hair stylist wanted sign as well and let the journey begin.