Homeschool History Lesson
Blogging Through the ABC's- Letter H
In our homeschool we love history. It's one of the things that drew my husband and I together as we met at a Civil War Reenactment. So it's only natural that we'd want to do our homeschool history lesson together.
Because my husband is self-employed his schedule can be different from most people's. He doesn't have a 9-5 job and emergencies do happen. He is home for supper though so our homeschool history lesson happens after supper!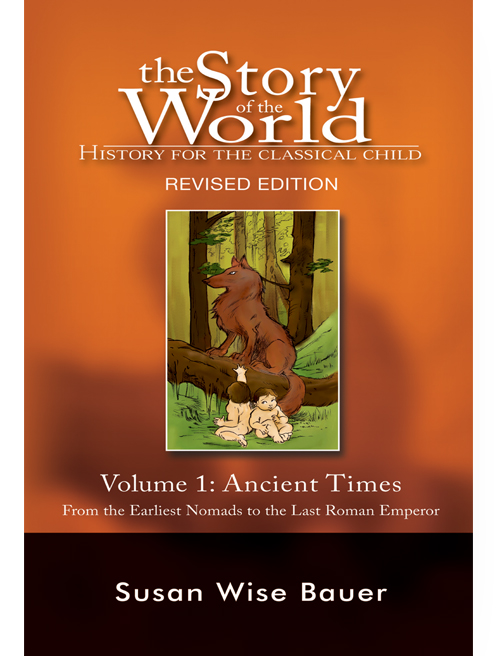 Right now we are using a wonderful history curriculum called Story of the World. We're in volume 1 which covers Ancient Times right now but I can already tell that we'll be continuing this curriculum. We restart our homeschool year on January 1st so that's when we started our new history.
I've talked to people about our homeschool a lot. You'll find when you're around people who homeschool you do talk about homeschooling and what curriculum you use and how you implement it just because it's something you're all curious about. When they heard how we did our homeschool history lesson I got a lot of mixed reactions. People couldn't believe that our kids could learn that late in the evening. They wondered if the kids were retaining their knowledge. They were also curious how we could work that in our schedule at that time.
It's not always easy. Yes they do retain it. And we all love it! Prior to making our homeschool history lesson at this time we would read books out loud together. We expected our children to sit and listen and retain that knowledge. They had to answer questions and we really wanted to make sure they understood the books we read to them. We read things like the Chronicles of Narnia series, Anne of Green Gables, and other classics.
Switching to a homeschool history lesson really didn't change our dynamic all that much. We still were gathering as a family after supper and before bed preparations. We were still reading a "story" together. Because this curriculum is written as a story. It's not written like a history textbook, and it's geared towards kids. It's a perfect fit for us and our range of ages.
We do the activities and workbook type work the next day during our regular homeschool hours. I can tell you that they do retain the information and normally they have some good questions for me the next day. It's a fun time to discuss again what we read and make sure the information sank in. It's also a great way to make sure that both my husband and I are involved in their schooling. It doesn't all happen during the hours he's at work so that he can be present and a presence in their school lives. After all, that's half the joy of homeschooling!
Because we're reading our homeschool history lesson in the evenings it is spacing it off from the rest of the school day. I found with some of my kids that they were zoning out before we got to history during the day. They did great with the other subjects but were schooled out by the time history came around and they weren't retaining any of it. This is a great way to make sure their brains are receptive and gives them a fun activity to do during the school day instead of having to sit and listen to me read when their brains have shut off.
What history curriculum do you use? Is your homeschool history lesson fun and engaging or do your children struggle? Mine were struggling. I was struggling to maintain their attention and they were not learning. That made me stressed which in turn stressed them more. This has really eased some of the stress of our homeschool day and made homeschooling more of a joy again for us.