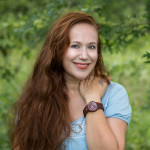 Welcome to my blog. I'm a stay at home mom of 10. I'm also a homeschool mom who enjoys teaching her children and watching them learn. I love to cook and bake for my family. We are a gluten free/lactose free/soy free family so sometimes cooking can be a challenge.
We live on a farm and enjoy our horses, goats(Alpine milk goats), Corriedale sheep, chickens, guineas, turkeys, geese, cats, and dogs. Our goats are milk goats and we hand milk them twice a day when they're in milk. Our sheep are wool sheep and they get sheared once a year; they are also a meat sheep so we do enjoy lamb in our menu. We love our free range chickens and get plenty of eggs to help keep us healthy. Our horses are used for our hobby of reenacting the Civil War. We raise Quarter horses and do have a few paints and an Arabian as well.
As a family we love to reenact the Civil War. I started reenacting 21 years ago at the age of 7 in 1992. I loved this hobby growing up and actually met my husband during a Civil War event. We didn't really date as we lived several hours away but rather had phone and email conversations for a few months before he came to visit and asked for my hand in marriage. We were married in a modern church ceremony (I wore my Mom's wedding dress that she had sewn herself) and then a few years later we had a Civil War wedding. We have been married for almost 11 years now.
I am also a registered nurse(RN) with a BSN( Bachelor's of Science in Nursing). My husband works to allow me to stay home. He is an electrician and has a Masters license in the state of Missouri and a Masters license in the state of Nebraska as well as a license in the state of Iowa.
You may contact me by the below form or email forhimandmyfamily(at)gmail(dot)com