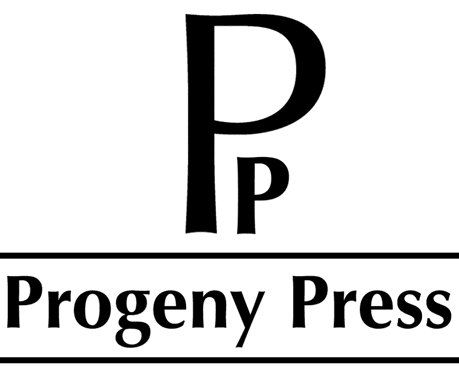 As part of the TOS Crew we were allowed to review two titles from a vast array of literature for all ages from
Progeny Press
. My kids were very excited and we had a hard time finding just two titles that we wanted to work with. We finally decided on
The Courage of Sarah Noble
and
Little House in the Big Woods
. These are interactive E-study guides.
Progeny Press is a Christian owned company striving to teach children how to think clearly while understanding and enjoying literature as well as trust the Scripture that guides our lives. The last part is what sets them apart from other companies who provide guides for literature for all ages. Progeny Press is owned by Michael and Rebecca Gilleland. They currently have over 100 titles for readers to choose from.
While I received the downloadable E-guides, the study guides are available in three formats. You can purchase a physical copy(book form), a cd with the PDF files for an ebook, or the downloadable PDF file. Both of the PDF files can be used with ease at home and printed out to use with your child. The E-guides offer a special bit though as they are interactive so your child can use the pages on the computer or print them off. The interactive is for the upper elementary, middle school, and high school titles. The answer keys are provided as a separate download or at the back of the print books.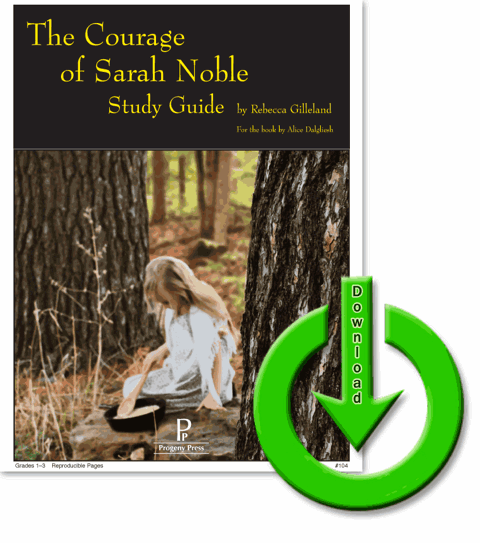 The Courage of Sarah Noble is geared towards lower elementary grades, which normally refers to grades K-3 for this company. However, this particular guide has been more geared towards grades 1-3. I personally do not think it would work well for kindergarten and am hesitant to use with a 1st grader as well. It can be purchased for $11.99.
The Courage of Sarah Noble was one of our reading books with our regular curriculum this year so it was a shoe in to be one of the titles that we chose. I had my oldest son who is 7 use the guide. He is doing work from grades 2 and 3 so it was a good fit for him. I think he would have preferred a different book with more action and adventure. Maybe some knights and dragons and such, but he did a good job of reading the book and using the guide. While it wasn't his favorite subject matter and he didn't go over and beyond what was required, he did enjoy it. He was easily able to read the book and answer and understand the guide. We were able to do a lot of "imagine you were" because he is 7 years old. He loved the idea of pretending he was the little child living with the Indians and adventuring in the woods. He wasn't so thrilled about a red cape until we made one that was more like a superhero cape and then it was all fun and games again.
That's the main thing we enjoyed with this guide. It was fun! It was all fun and no work. My children(using this and the next guide) did not feel like they were really doing school. They were enjoying themselves and often would reenact and play out scenes from their books with their siblings after we were done with school. Once they were done with their guides all together I have found that I have to do these two books as our next read alouds because everyone wants to know what happens now and to get a chance at playing the main characters!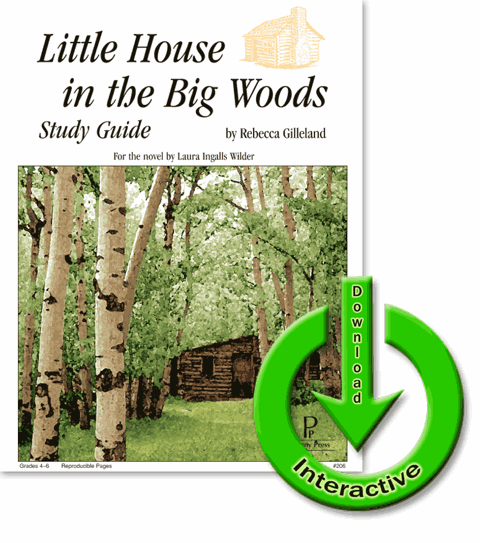 Little House in the Big Woods, another E-study guide, is geared towards upper elementary, which normally references grades 3-5. This interactive guide is more geared towards the older of these grades with being more focused to grades 4-6. It references and goes with the novel by Laura Ingalls Wilder but the novel must be provided separately. This guide can be purchased for $16.99.
The Little House series is a classic in children's literature and to me is a required reading for all children. I love seeing a study guide done from a Christian viewpoint that our children can use and learn more about the books that they might not notice otherwise.
We have read through Little House in the Big Woods as a read aloud before. I believe I had read it to the children twice before, but this was the first time my oldest daughter read it on her own and did the guide with it. She worked on it daily and often did double what I had assigned to her just because she is our little bookworm. We always know to look in her bedroom if we can't find her and we'll find her with her nose in a book. This makes me smile as I was much the same way as a child. I would rather read than go out and play with other children.
The guides are designed to be used over the course of 8-12 weeks so you could easily do two per semester. The younger grades of course would be done a bit sooner as they are not quite as involved. We found that it didn't take us that long to finish ours, but then again, my children have a love of reading and wanted to get the guide work done so they could get back to the books!
I love all the extras that come with the guides. No not physical things, but the extras inside that you might not have thought to make the experience the best it can be. Ideas of field trips, fun projects, and the like. For instance, doing activities that Laura did or going back in time to explore a new wood that you've not been in before. My kids thought this was the best fun!
While the guides themselves I do not feel work well for children outside of the age range, the activities do and are a great way of including the whole family in the learning experience.
There are lots of great literature guides available from Progeny Press. If you'd like to learn more about the different studies that are offered please take a look at the Main TOS Blog Post which will lead you to reviews from several other Crew members. We each got to choose two titles so there are plenty of different opinions out there!