Do your children struggle with math? Do you need help teaching that area? What if I told you I have a new item to tell you about that helps them learn math online? Interested? Recently with the TOS Crew we reviewed a new program from GPA LEARN called GPALOVEMATH. It's an online math program for grades K-5. With the review crew we were given a parent account plus five student accounts for a full year.

The kids have had fun learning with this new "game". I did sign up five different children and some have used it more than others of course. We'll let you know what at least our main reviewer thought as well as some thoughts that I have on the program.
First let me tell you that the whole program is like a game for the kids. Yes they are going to learn math online but really it's going to seem to them that they are playing a fun game. My oldest boy loves math and started using the 3rd grade level for math(he's 8 and in 3rd grade math in his book work). The level started a bit easily for him so he was flying! He loved meeting his robot Abacus. Abacus would tell him about what he was going to learn, help him practice, and then he'd take a quiz to see what he'd learned. Pretty fun!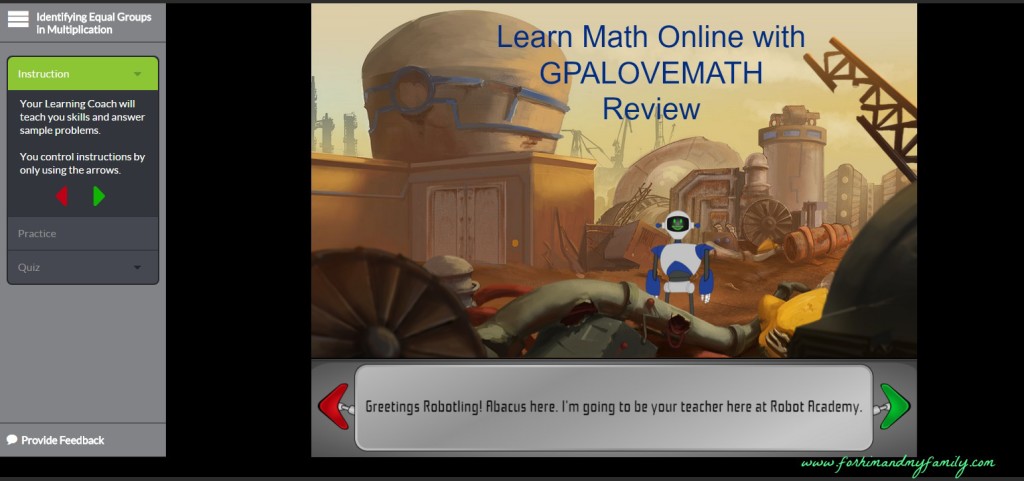 The learning is set up so that they do have to complete lessons in order. They have a path to follow. Once they complete the initial welcome video, he could choose from three different paths. Being the math loving boy he is he did a lesson from each path to see which he wanted to follow first. He chose multiplication/skip counting. It's something we're working on in our books now and it worked out perfectly for me.
What about the parent? You really don't have to do a lot of teaching on this. The robot explains to them what they are learning and helps them practice what they are learning so unless they have some additional questions they can do this on their own. The parent does have the opportunity to choose what their rewards will be and when they will receive them. I put in our own rewards for things like play a board game, choose a movie night movie, go for a walk, visit the zoo, etc. I made sure they were things that we could realistically do and that my children would enjoy. The program does have automatic rewards you can use or choose from as well. It's a simple process to navigate really.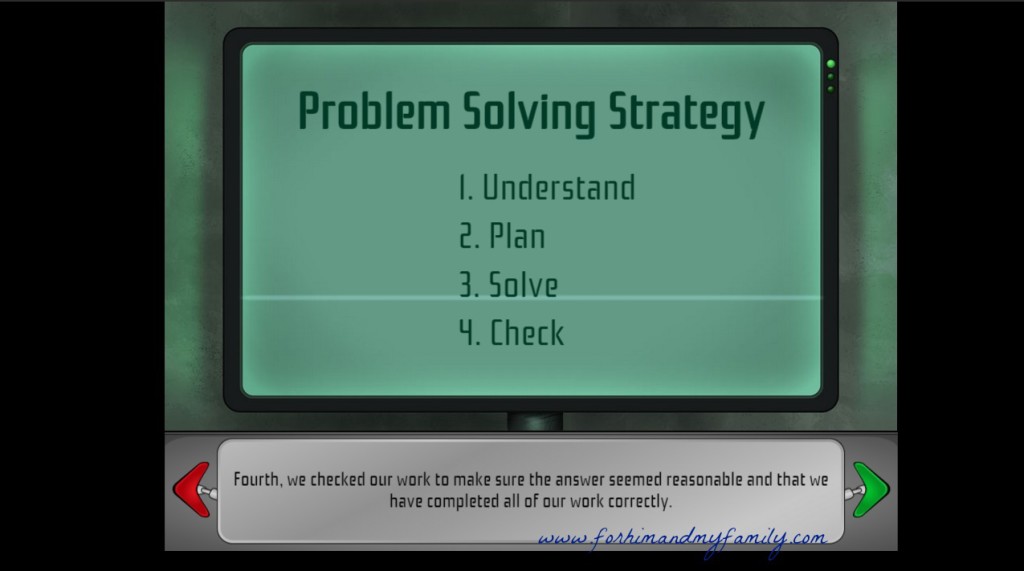 Each grade has over 150 lessons so no chance your child is going to get bored with the same subject material over and over. There are also over 10,000 problems. If your child only does one lesson a day, five days a week, you'll be done in less than 10 months and ready to move on! My boy is going to be done sooner than that because he really likes math and sees no problem doing three or four lessons a day and on Saturday too. His only problem is that I tell him his computer time is up and he can't do anymore!
As I've talked about above the lessons are structured into three steps. Step 1- Instruction Step 2- Practice Step 3- Quiz All of the lessons are like this so there are no surprises wandering around 50 lessons down the road. As the parent you have access to the lessons your child has done, you see how many they've done, how they've done on them, what rewards they received and more. You also get an email each time they complete a lesson. I have a special folder set up for each of the kids and I just put those emails in their folder and go back once a week to count and log those for our hours. We have to keep hours logs in our state and this function makes it super easy for me to know what lessons they did each week.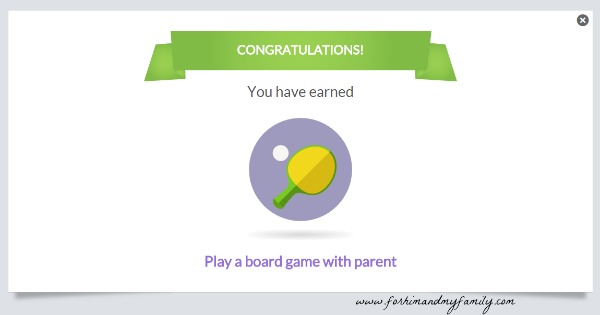 As you're learning from reading my reviews we had a hospital stay with our youngest that really caused my homeschool to be turned upside down. This was one of our reviews over that time period. While I was in the hospital not all of my kids were doing this program. In fact, some of them didn't do it at all! But luckily that one little boy was still doing his lessons and letting me know what he thought. This was a great program for my kids and for my husband to take because he didn't have to know anything about math to hep them. He just had to help them login and then they could take it from there. What a relief for me to know that some hours were still being logged!
So, is this a program that I would recommend to other homeschool parents? Yes it is. Is this a program that I would consider purchasing for my child? Yes it is.
You can learn more about GPALOVEMATH and their new way to learn math online by visiting the Main TOS Blog Post to read the other reviews or by visiting them on facebook, twitter, and Pinterest. I hope you enjoy them as much as we have!