We love to play board games here at our house. They're so fun! Board games are for fun and learning here though. You won't find a game that doesn't make them use skills and think. I'm not a mean mom and they have tons of fun while they learn! Recently we got the chance to review a new board game called Expanders from SimplyFun through the TOS Crew.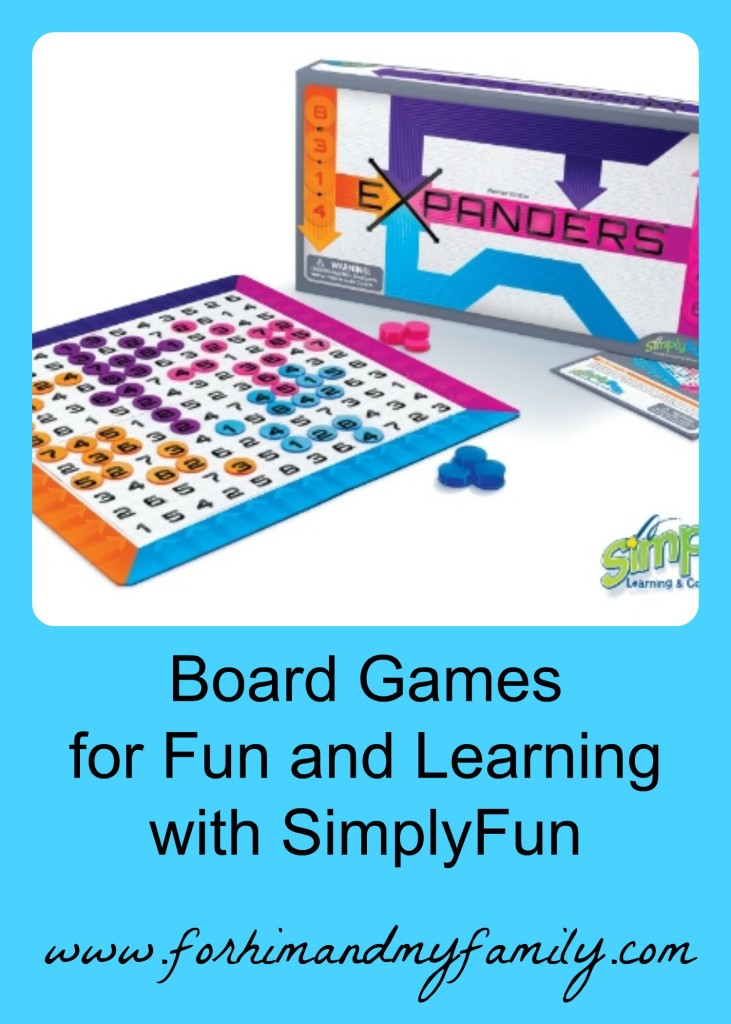 SimplyFun is a company that is still new to our world. They want to make learning fun and enhance the fun of learning through play. One of their goals is to help parents identify stumbling blocks that their children may have early on so that they can be corrected before they become a big problem. This makes a lot of sense to me! Through this they want to build smarter children and stronger families.
SimplyFun has games for all ages as well as being awarded several awards. I believe I read that they have in their lifetime as a company received over 100 awards! That's a great thing for a company still so new.
I love that board games can be played by the entire family and can be fun as well as a learning experience. I don't want to trick my children and tell them they're just playing a fun game. Rather, they know that if we're playing this game it's for counting, and this is for the alphabet, and this is for this, etc. We're all working together to make learning fun and board games can be both.

The game we are reviewing is called Expanders. Skills that Expanders works on are reverse addition, spatial reasoning, and critical thinking. So if you want to categorize it as a subject I'd place it in the math box. This game is geared towards children 8 and older and can be played by one up to four players. Your goal to win is to cover the most space on the board by using reverse addition to move around. The first one to fill the mainframe of the game with their tokens wins!
While this game is for ages 8 and above you also need to gauge it to their skill level. I have a ten-year old who is only at grade two this year and this would be very hard for her to do now. But my eight year old boy tends to win this game as he's at grade four this year. For my children who can do this on their own, they each play on their own as a player while I play as a partner to one of the girls who doesn't have the skill mastered. This way I can help them learn and do. It's always exciting when you're learning a skill and you can see yourself on the board getting more tokens and SEE that you're learning.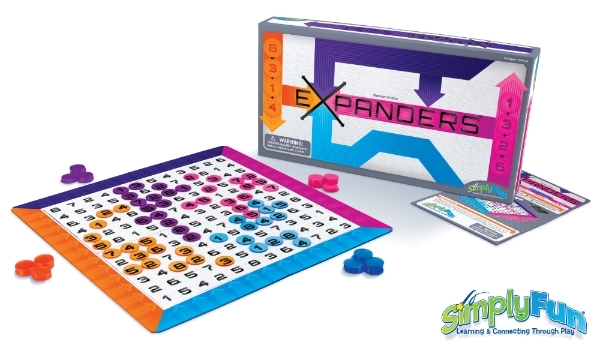 You can adjust the difficulty level of the game as well by whether you have your addition going all the way up to 12 or stopping at 8. When we started playing this game we stuck with the side that goes to 8 as a way of reinforcing what some of the children could do and making it easier for the others to learn. If the two that are in the fourth grade are playing they use the side that goes up to 12.
If you're not sure what game would fit what skills your child has feel free to contact SimplyFun or take one of their questionnaires. They like to help families find the correct games. They also offer a homeschool discount program so make sure to check that out when you go to order some games for your school. Board games for fun and learning is definitely a specialty of theirs!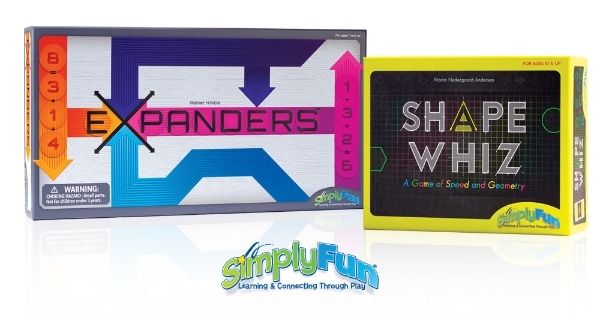 If you'd like to hear of other board games for fun and learning check out the rest of the Crew Reviews over on the Main Page. We got to choose between the game we reviewed, Expanders, and another called Shape Whiz! You can also connect with SimplyFun on Facebook, Twitter, Pinterest, and Instagram.