Do you like history? I do! And I love teaching history to my kids. I'm always looking for new ways to incorporate historical heroes in our homeschool. I also love to do unit studies around them. Now, imagine my surprise and joy when I found that there is actually a series called the Heroes of History series from YWAM Publishing! We got a chance to review one of their titles from the TOS Crew and we chose Laura Ingalls Wilder: A Storybook Life by Janet and Geoff Benge. We were also given a physical copy(on cd) of her specific Unit Study Curriculum Guide.
While we received a physical copy of the book and a physical cd of the unit study curriculum guide, you can also download the book in audio format or in an e-book format. I prefer physical as we don't have anyway to listen to an audiobook download besides the computer(and we'd love to use that for when travelling). I love having the physical book to travel with so that we can read when we stop for lunch on trips or read when we're out on a hike, etc. Nothing like taking school with you!!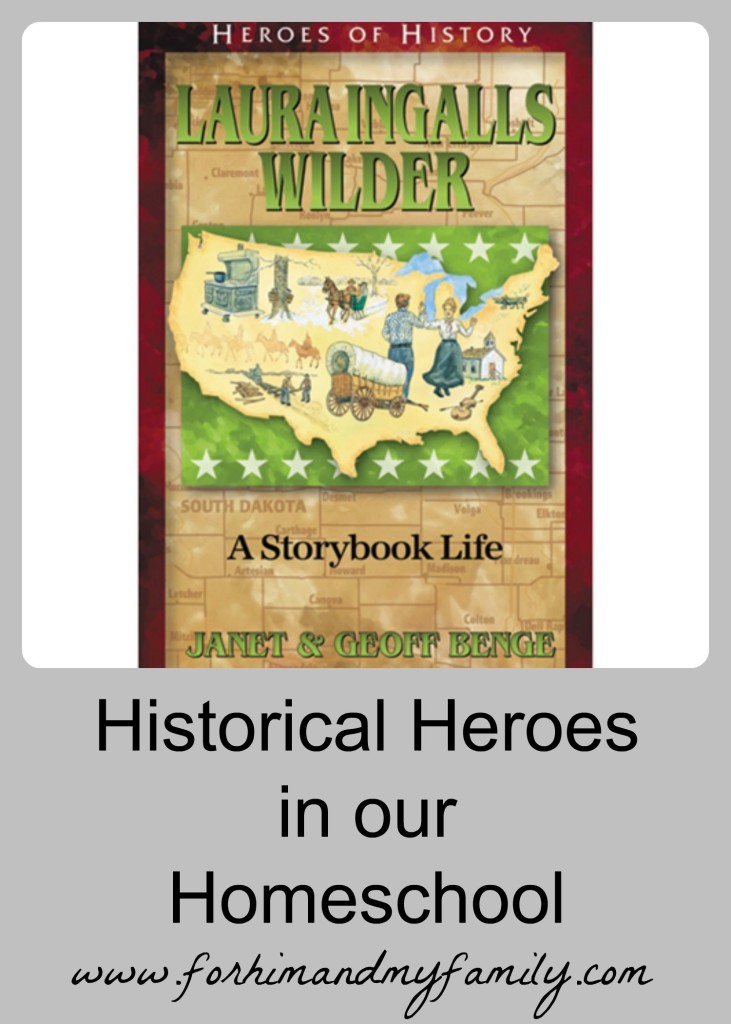 The Heroes of History series tells the stories of great men and women of history in an easy to read narrative. These books are geared towards ages 10+. If you get the physical book it is a paperback book. This particular book is 193 pages long and has 15 chapters. Not horribly long but yet also long enough to contain all the information you're going to need to know about each person. There are two prices noted on the website, both a regular price and a YWAM price. Regular is $9.99 and YWAM is $7.50.
So, how did we use this? First, I read the book out loud to my children. All of my children would sit and listen to me reading(ages 2-10) but of course they didn't all take away the same things. We'd read a chapter, then stop and discuss it, read another chapter, discuss it, etc. At the end of each reading session(which could be anywhere from one to four or five chapters) we'd recap the entire part of the book that we've read. I wanted to make sure that my children weren't just hearing a book but rather learning what the book had to say.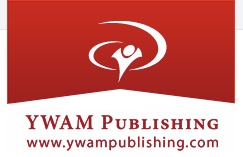 We also made use of the Unit Study Curriculum Guide as well. Since we received the CD version I was able to put that into my computer and print off the parts I needed. I'd make copies as needed though a lot of it we did verbally since a few of my kids can't read and write well enough to do that on their own yet. I'm big on group discussions as well and engaging all of my children with learning. We love doing activities as well and found some fun ones!
Some fun things from the Unit Study Curriculum Guide that we used were the quotes. So much easier than trying to pick out some of the quotes that I'd like the kids to memorize! There they were already ready for me! I used them for copywork. We memorize our copywork as well so it was perfect for what I wanted to do. It also offered us ways to include all the subjects in our unit study, ideas for field trips(and since I as a child went to ALL of the places Laura Ingalls Wilder lived I do of course want my kids to go too), geography with all the places lived, etc. There is SO much information packed onto this one cd. Honestly, we didn't use it all. There really is that much. There are questions for the end of the chapter as well as questions and discussions for once you're done with the book!
There are also three Appendices titled A, B, and C, that have more information and activities stored in them. There are reproducible pages, answers to the questions, as well as additional books and resources you might be interested in.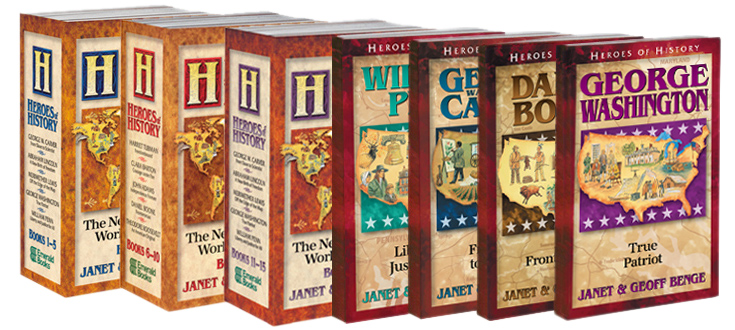 I do want to add that we as a family have read all of the Little House books aloud, so my kids are familiar with Laura Ingalls Wilder. However, this book covered things that were not in those books as well as told more about her life in the areas she left out. It will also help your children get a better grasp on the when Laura lived, the where she lived, and what was going on around her in that piece of history.
I have to add a little extra here. I'd love to purchase the Maps of the United States workbook to go with all the books I want to purchase too. I love this series. I love this book that we got to use and can't wait to purchase more. I'm afraid that we haven't done a lot of geography yet in our little homeschool and I'd love to get the map workbook to start working in additional geography lessons into both our homeschool and our historical heroes in our homeschool unit studies.
Interested in learning more about YWAM Publishing and all the titles they offer? Want to be like me and introduce more historical heroes in our homeschool? Make sure to check out the Main TOS Crew Blog for the other reviews. Reviewers were given over 40 choices for historical figures so there is a lot of variety and you'll get a great look at what they have to offer. You can also check out YWAM Publishing on facebook, twitter, and pinterest.