We love audio dramas here at our house. It's like walking a movie with your mind and something I encourage my children to do. I feel it helps build an imagination. Recently we've been listening to The Dragon and the Raven from Heirloom Audio Productions thanks to the TOS Review Crew.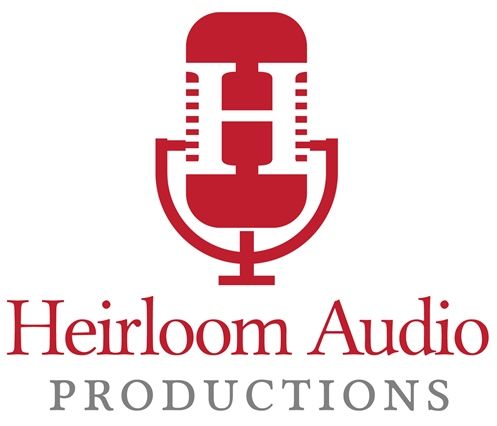 We received a physical copy of the CD from Heirloom Audio Productions to facilitate our review. Also available online for our use is an online study guide. The study guide is 48 pages. There are two cd's in the case as well. It's over 2 hours of fun for the family! It's action packed, the voices are splendid. You're going to be riveted and not want to pause for breaks!
As we listened to our newest title from Heirloom Audio Productions(we've reviewed with them before) we focused on the theme of duty. We researched duty. We studied duty. We looked up Bible verses related to duty and doing our duty. We also did use the digital downloads that go with this CD.
Have you heard of G. A. Henty? Well this newest production from Heirloom Audio Productions is the fourth installation in The Extraordinary Adventures of G. A. Henty. In this story of The Dragon and the Raven you're going to venture back to the Middle Ages. Follow King Alfred the Great of England as he fights off the invading Danes while trying to lead his kingdom. He has a duty and determination to follow through.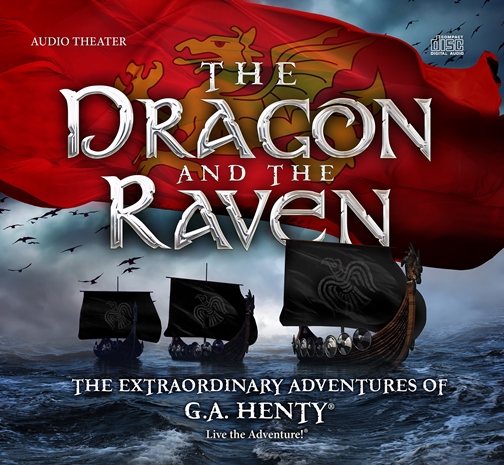 Some well known actors lend their voices to this audio drama. Brian Blessed is back as G. A. Henty. Others include Sylvester McCoy, Helen George, and John Rhys-Davies. I have to admit I wasn't familiar with any other than Brian Blessed from previous Heirloom Audio Productions stories. But they all did an excellent job!! The music is wonderful as well! I'm a sucker for a good soundtrack and if necessary the music could carry the whole production! It doesn't of course because it's not needed.
Let's talk about where you listen to your audio dramas. We normally listen to ours in the van when we're travelling. It's an hour drive for us to go to the Dr or get groceries(unless we go to the BIG city which is two hours away). Unfortunately, our CD player in the van has decided it doesn't want to work correctly and won't release the kids praise cd that is in there! Because of that I had to find a new location for us to listen to our audio drama this time.
I don't have any portable CD players anymore so I knew I had to use either the computer or the BluRay player to listen to this. I was a bit worried that my kids wouldn't be quite as captive of an audience considering they would no longer be strapped into carseats! I was worried for nothing. I decided that I'd have toys out to play with and we'd listen to the CD on our BluRay player in the living room while playing with the wooden train tracks and Lincoln Logs for older kids. My youngest three were playing with Duplo.

You're not going to believe it, but my kids quit playing!! They were so engrossed in the story that they no longer could focus on it and playing. They made the choice to stop playing so they could listen! I did break up the CD into five sittings considering it's over 2 hours long(2-1/2 to be precise) and my kids range in age from 11 down to 2.
I know some people do worry about appropriate ages for listening to audio dramas. Heck, I'm one of them. This is recommended for ages 6 through adult. I do have three children younger than this age range. They do get scared at movies and such so I wasn't quite sure how they were going to handle this. For the most part they loved the story and were not scared. Occasionally they decided to go into the other room and play instead of listen if they got scared or bored. This was perfectly fine with me. When we discussed what we had learned from listening they were still able to offer input and had picked up several good tidbits and life lessons.
Make sure you pop over to the Main TOS Crew blog to read the rest of the reviewers thoughts on this latest release from Heirloom Audio Productions. You can also learn more about Heirloom Audio Productions by visiting them on facebook, twitter, and google +. The Extraordinary Adventures of G. A. Henty also has their own facebook page as well as a page dedicated to The Dragon and the Raven.