Kids art supplies seem to be easy to find, but never seem to be what I was really looking for. I have some children with special needs. One is currently doing occupational and physical therapy. One takes speech therapy. I've long wanted to help them paint but couldn't find paint that we loved. Enter our latest review from The Pencil Grip, Inc. This company sent us the Kwik Stix 12 Pk to try out and review.

These aren't normal paints. They're stick paints. Thus of course being called Kwik Stix. This is a company that I will say has kids art supplies that we can get behind!
It is much easier for hands that don't grip well to grip a paint stick versus a paint brush. They may not be able to do as much in the way of fine lines and details as someone could with a brush, but they can still draw out a pretty nice picture!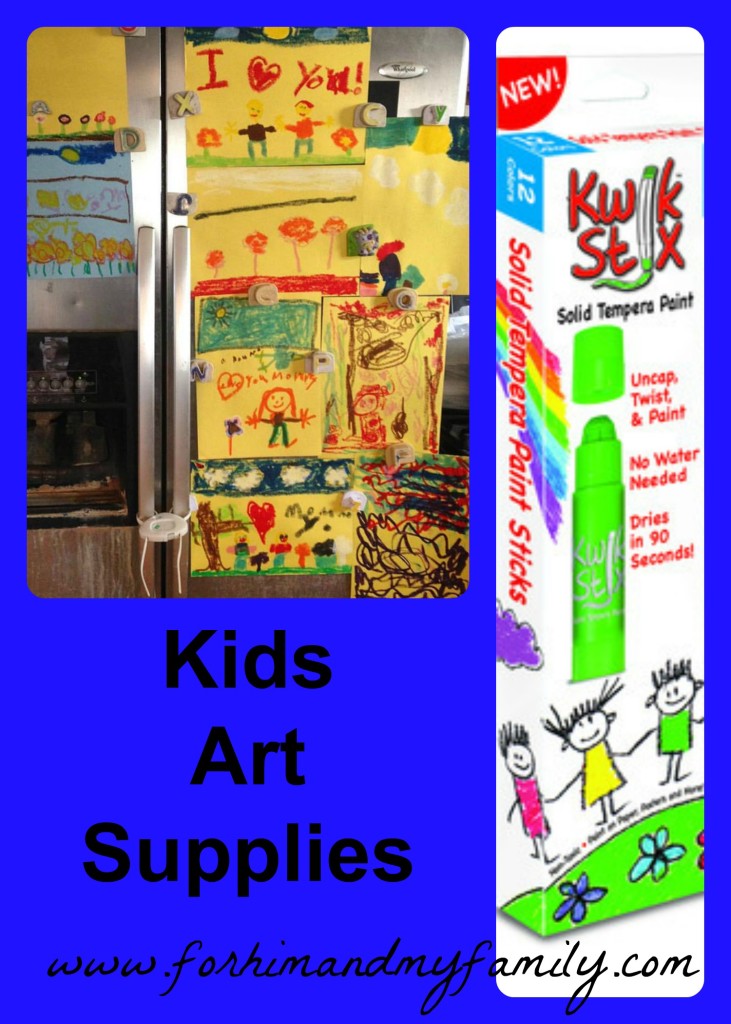 Let's talk about what the Kwik Stix is. It's tempera paint. . . . . but in a stick form! They have lids and are in a tube format so your child can simply hold it and use it like a marker, but it's paint. Kids art supplies at their finest. I'm good with this.
My kids loved painting with these! At one point we all shared the paints. Nine kids guys. And they shared them nicely because they wanted to be able to use them! We had to take turns with the colors but it was a lot of fun. I got some interesting pictures, some gorgeous pictures, and a fun two year old picture. But the best part, the absolute best part for me as the mom– the paints washed right off my table!! And off the kids too. Which is a plus. A huge plus and gold star for them in my mind.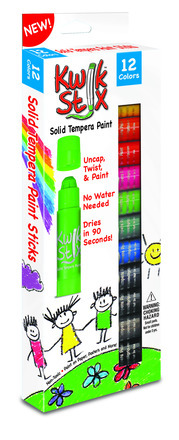 Who would you use these with? For me, I used it with a 10 year old with poor motor control for her age. I used them with a two year old who loves to do what the big kids are doing but also loves to make a mess! I used them with two five year olds with differing abilities. If there had been more than 12 kwik stix's in the pack I would have used them with my other older kids as well.
These kids art supplies retail for $11.99 currently. This is for the 12 pack like I received. They dry quickly(in 90 seconds) and are a great mess free way of painting. Now granted, if your child wants to make a mess with them they still can, but it's quite a bit less messy than putting paints in cups and giving them brushes.
Besides the 12 pack of colors we received they also have a set of neon or metallic colors available for purchase. Or, if we were purchasing, a gigantic set! They call it a 96 piece class pack. You get 8 sticks of each color. With 9 soon to be 10 kiddos who are all or will all be homeschooled that would be more the size of paints we need. Sometimes it's hard to find kids art supplies that I can buy in bulk and I was pleasantly surprised that The Pencil Grip, Inc. offered this large package. It currently retails for $86.40.
Another item that is key to this company are pencil grips. We received a sample pencil grip in the package with our Kwik Stix paints. Take a look at the one we received but definitely look at all the other kinds they offer as well. I recently went to a homeschool conference where one of the goodies we all received was a pencil grip from this company. So now I have two! Before this review I had not heard of this company so it was exciting to see their name getting out there.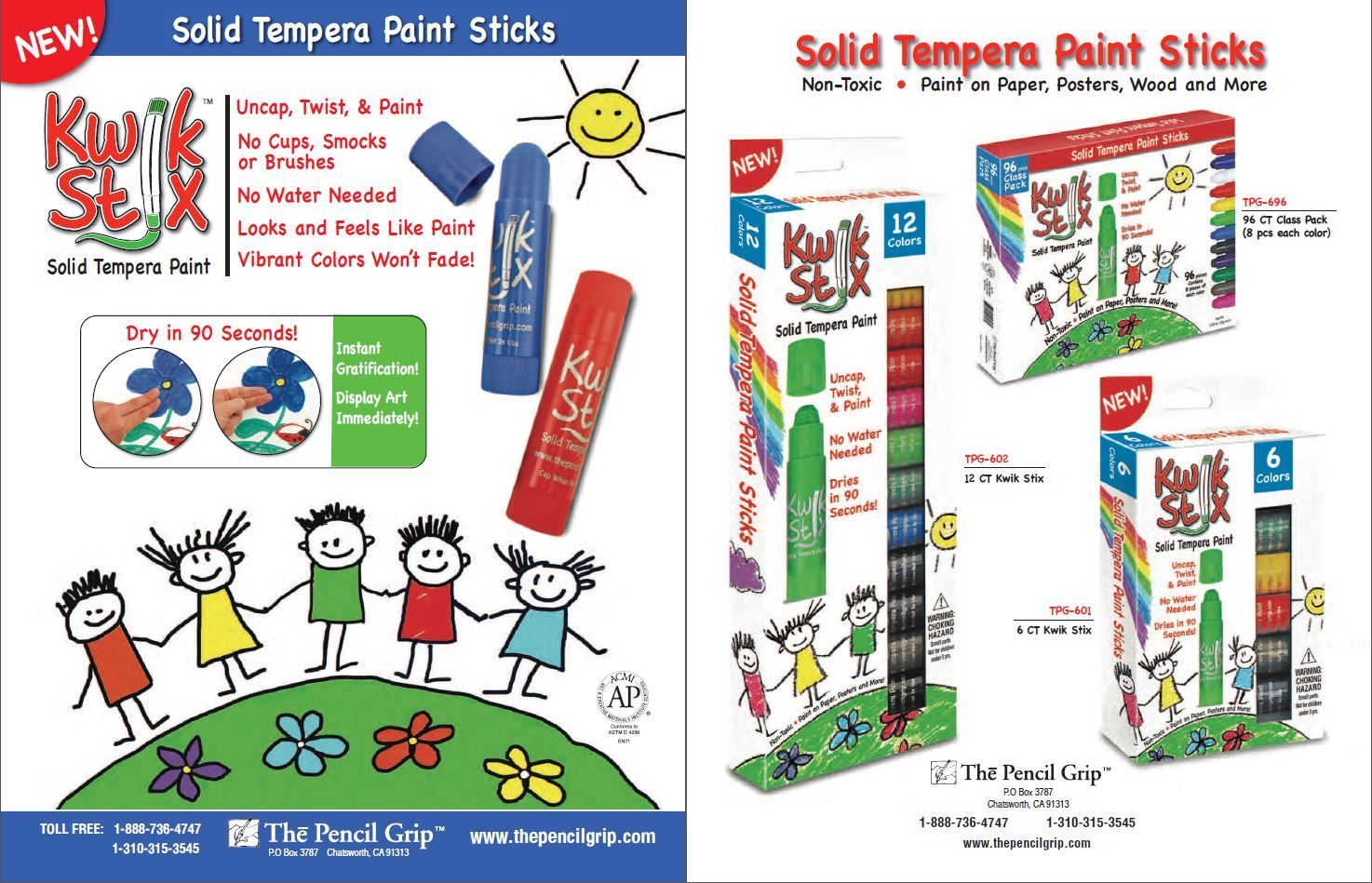 Make sure to check out their full website as they also have heavyweight pens with built in grips as well as special gripper silverware and other products that are ergonomical and therapeutic. My favorite would have to be the pop beads which is something I'm currently searching for to help with our Occupational Therapy with my one child. You never know what you'll find!
Make sure to take a peek at all the other review for The Pencil Grip, Inc. as well as the Kwik Stix 12 pk over on the Main TOS Blog. You can also find this company on their website, facebook, twitter, and pinterest.