Homeschool French
Homeschool Crew Review
I love foreign languages and have always wanted to share them with my children as well as learn them along side them. The past few weeks we've been trying out some homeschool French! Armfield Academic Press has been kind enough to let us review their Getting Started with French homeschool curriculum through the Homeschool Review Crew(formerly what I would call the TOS Crew).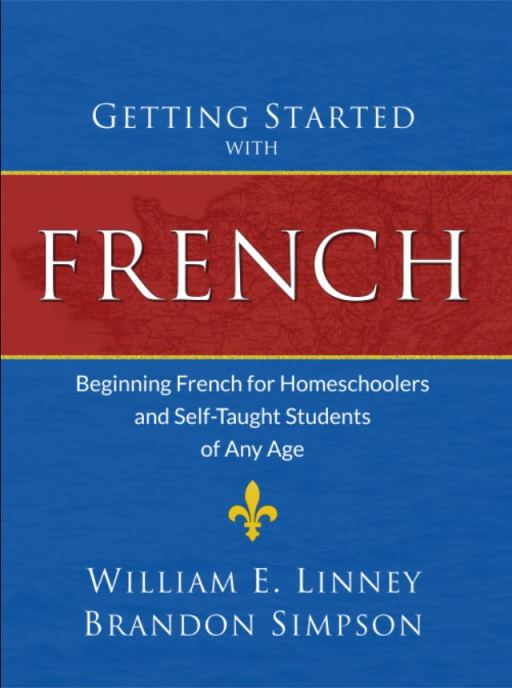 Getting Started with French is a physical product so it was mailed to us. Part of it is accessed online though in the form of downloadable audio to go with your lesson. You get a book in the mail for you to use and then access to the online portion for your downloads. Everyone knows the best way to learn a foreign language is to hear it spoken. It's a bit hard to speak it if you don't know what it should sound like!
I was pleased that this review came when it did. We are doing a book study of Madeline with my younger children so we were able to incorporate learning some French words as well as studying Paris. Lots of fun to be had and this homeschool French was the perfect addition to our book study!
Homeschool French
The daily lessons are short which makes doing them everyday very simple and fun. They're really pretty hassle free, you don't need extra things to complete them. My kids thought they were very fun as well so that always adds a positive spin to things!
For our purposes, I sat with all the kids and we went over the lessons together. I find that when studying a foreign language with my kids it's easiest if I study it with them so that we are all helping each other. They like having mommy learn with them and it of course is great when they're all learning and helping each other.
This book would be great to give to an older junior high or high school student and letting them learn on their own. It can easily be self guided at that stage where they can attend to it themselves without a parents help.
There are 172 lessons within the book. As I stated above they are short and quick so they really don't add a lot of time to your homeschool day. If you work on this four days a week it would take 43 weeks to finish it. That's our plan anyway!!
Learn More!
Armfield Academic Press has two other Getting Started with. . . . language books already with another on the way. Right now they have Latin and Spanish. I've been wanting to start Latin with my children again so I'll be looking into that one. Coming soon is Getting Started with Russian which would be very interesting to learn I think!
Homeschool French has added not just a subject to our homeschool but also a fun family time as we enjoy learning a language together. The younger children can't read the words and don't understand all of it. Nevertheless, they are quickly picking up the words and using them appropriately. It's amazing how well the little ones can learn languages. They do better than me!
Interested in learning more about adding Getting Started with French to your routine and making it your go to homeschool French? Check out the Main Blog where all the reviews are linked up as well as find them on facebook.