Printable Homeschool Worksheets
Homeschool Crew Review
Join me in exploring a new to us site! I've been enjoying our last days before we hit our more structured school time with some printable homeschool worksheets and videos over on HelpTeaching.com! We received the Help Teaching Pro Subscription to review as a member of the Homeschool Review Crew.

We received a one year subscription to the online Help Teaching Pro Subscription from HelpTeaching.com for the purposes of this review. On this site you find worksheets and helpful teaching videos focused on math, English language arts, and science. You can also make your own worksheets and tests through the site.
For this review we're focusing on the younger grades(elementary) which works wonderfully for me as that's all I currently have! My oldest is only in fifth grade this year so we didn't use anything about the sixth grade level on the site. Each course is listed with a corresponding grade level so it's easy to see what might fit for your student. The site does provide lessons/worksheets/etc for grades kindergarten through 12th though so if you have older children this will still work for you.
Science
Primarily, we have been using the science section. There are some great resources hidden in there. When you login and head to lessons you'll find a key to guide you to where the lesson is and what company has compiled it. That's the fun thing with this printable homeschool worksheets site. They give you access to specific lessons that you can only access through their site plus lessons from other places like Khan Academy and YouTube. We steered clear of anything YouTube just because you never know what those will lead to.
We started out doing six lessons in Biology. These are between 15-30 minutes long for the lesson portion plus however long is needed to answer the worksheet questions. There are also tests available to go with the lessons. These particular Biology lessons are listed as third grade but my older children were able to do them as well as we had not studied these subjects yet.
We did not do a lot of the tests as I'm not a huge testing person. The tests that we did do I approached more as a "review" than a test. I have a few children who will get very anxious when they know it's a test and then you have no idea what they really are remembering. They can't focus and take the test as a test. Thus, why we do a lot of reviews around here. Another great thing we use is having them teach the lesson to a younger sibling. You will find now that even my three and five year olds have a passable knowledge of what we studied simply by being taught from the older siblings.
We explored Earth Science as well as that is what we are studying this school year along with Astronomy. I'm looking forward to adding these in as we go along to supplement what our current curriculum is teaching.
Math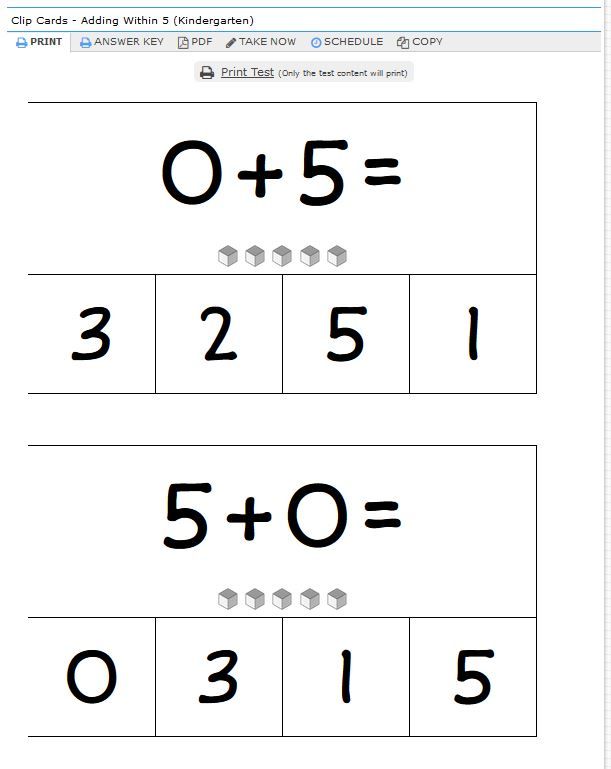 We explored the math section a bit as well. This I used more with my younger ones. The ages for these are three, five, and six. Grade wise I'd say we've got two preschoolers and an advanced kindergartner.
In exploring the math section it is set up like the science in that you're being told what grade the lesson will correspond with. Again, there is a video to watch and then questions to answer. For these children a lot of the questions I was asking them instead of them reading them.
There are fewer lessons in the math section. We exhausted the kindergarten level ones though we could watch them several more times without my kids complaining. They really enjoyed being able to do "big kid school" and I love that I can give them review worksheets using the printable homeschool worksheets that go with the lessons.
Learn More
Interested in learning more about these printable homeschool worksheets and HelpTeaching.com? Simply head to the Main Blog and check out all the reviews or find them on facebook, twitter, and pinterest.