Creating Art with Kids
Homeschool Review Crew
As a mom of 10 kids age 12 down to under a year I have a hard time getting crafts and art into our homeschool day. After all, creating art with kids is messy and takes forever. Or at least that's what I used to think. Join us in learning about Creating a Masterpiece online art lessons that we've been reviewing thanks to the Homeschool Review Crew. We received the Monthly Plan which gives us access to all the levels and all the lessons.
Working on creating art with kids has been my goal for the past month. I personally have not done so well. I'm not artistic at all. Really. Truthfully. So when people talk about how some of my kids don't draw at grade level I shrug it off because I certainly don't either! Stick people. I can do stick people!!
Supplies
Right now we're still working through all the lessons involving oil pastels. I wanted to work on one type of drawing at a time so that it was easier to manage the art supplies. I love the oil pastels that I got off Amazon. It's a HUGE classroom size box and really perfect for my needs as a homeschool mama. Oh and guys that's not an affiliate. I can't do affiliates with Amazon due to the state I live in so you're just getting a tip of advice there.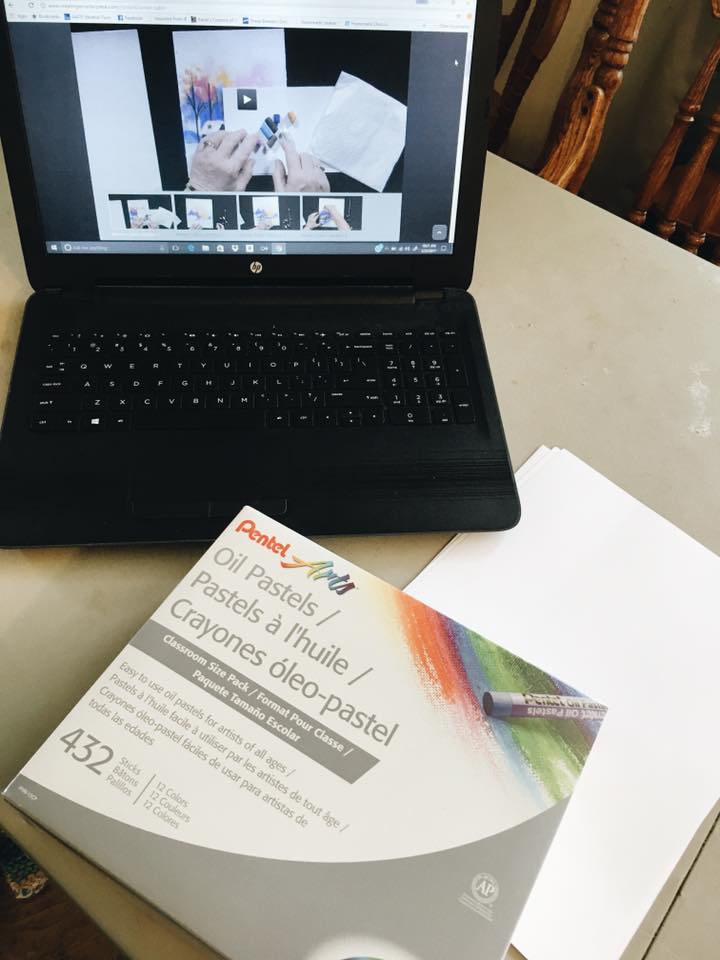 When I knew we were going to be incorporating more creating art with kids in our homeschool through this review I also knew we'd need paper. Again Amazon to the rescue! I bought this ream of drawing paper and we've definitely been using a lot of it. I know there are actual art stores out there, but when you live out in the middle of nowhere Amazon Prime is your friend(or is that just me?)!
Our Thoughts
My kids have LOVED using this art curriculum. I've tried a few of the lessons as well and it really is easy to understand and do. However, I have no artistic talent so I'm not sharing my masterpieces here.
As the oldest child keeps telling me, "Mom art is communicating just different than writing.". And she's right of course. Kids who can't express themselves always through writing can do so in words. Those who have no artistic talent for drawing(like me) are creative in other outlets. I love to knit and crochet and sew, etc. I do have to say that this program is amazing and I've even impressed myself with the fact that I did a nice picture.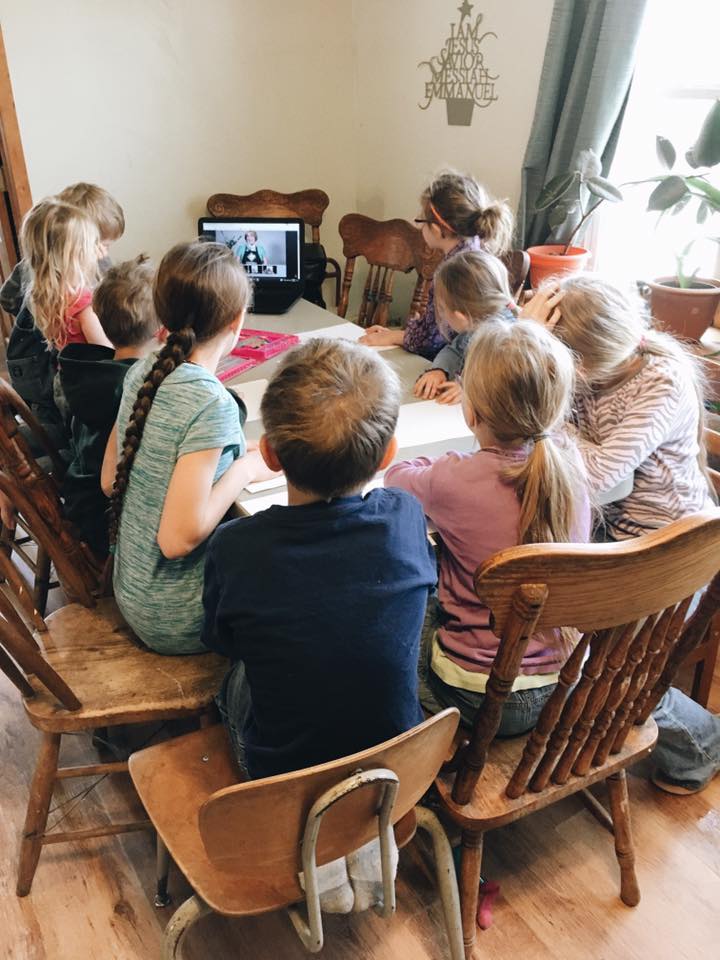 My fridge is always full now of gorgeous art pieces and my computer is almost always going with some art lesson or another. Different kids have lists of which projects they'd like to do next so I have a nice list of all the other art supplies I need to be purchasing.
About the Curriculum
Creating a Masterpiece is online through video instruction. The goal of the creator, Sharon Hofer, was to guide students in creating excellent artwork on par with kids who were in a fine art school that they would be proud and willing to display. This program contains step by step instruction to create high quality artwork in the comfort of your own home at your own pace.
There are 15 different types of art or media to choose from. They include:
acrylic painting
soft pastels
oil pastels(our main focus)
sculpture
watercolor(our secondary focus)
block printing
ink
silk dying
pencil
bombay ink
colored pencil
charcoal
glass mosaic
gouache
balsa carving
With this many areas to choose from there is bound to be something that will interest them.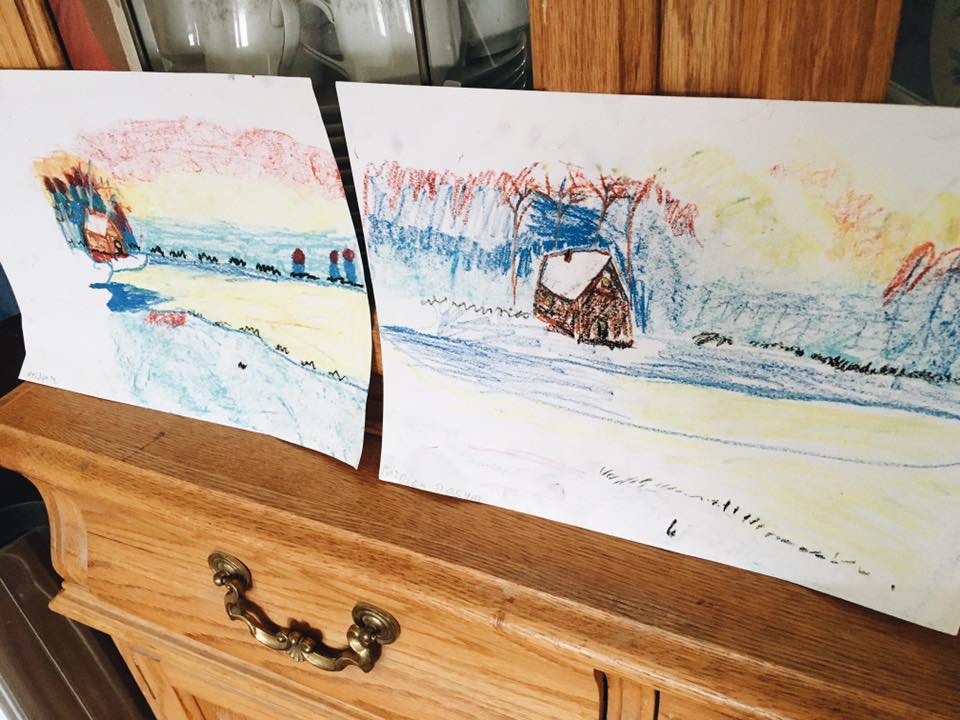 Within the art program there are also levels from Beginner, Level 1-5. There are so many art projects as well. You're not going to get bored creating art with kids with this program!
Learn More
If you'd like to learn more about creating art with kids and Creating a Masterpiece please go to the Main Blog Post over on the homeschool review crew blog. All the crew review posts will be linked up. Since we all had free reign over what we decided to create you're going to see a great variety! Enjoy!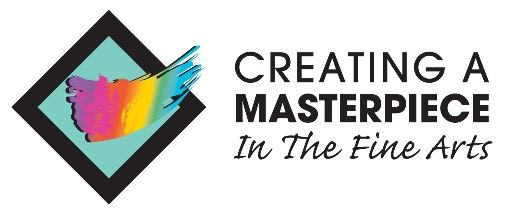 You can also find more about Creating a Masterpiece and their monthly plan subscription by checking them out on facebook as well as their website.