People Groups Study
Homeschool Review Crew
Elisabeth Elliot was a remarkable woman who didn't let life get in her way. We're doing a people groups study that focuses on the Waodani people. These are the very people who murdered her husband that she then went back to minister to. Walking with the Waodani is a brand new unit study from Home School Adventure Co that we've received a preview for through The Homeschool Review Crew.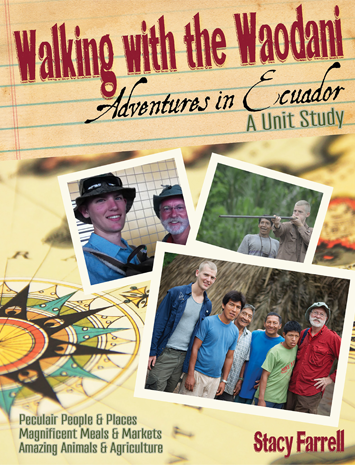 We were given a list of items that the Home School Adventure Co produces to choose an item for review. As part of the Homeschool Review Crew we get to say which we'd like the most and then sometimes we'll receive it and sometimes not. Walking with the Waodani was our top pick. Primarily because I love doing unit studies and it ties in with our regular yearly curriculum so well. This People Groups Study was definitely something that I could see us using and enjoying.
I have always respected and looked up to Elisabeth Elliot as an example of a great Godly Christian woman and so getting to delve more into her life and the people she served appealed to me. My kids don't really get that aspect yet though we're adding to this study a biography of her life. To me, it is important to understand the people we reach out to with our faith and both were a focal point of Elisabeth Elliot's life.
The People
This study focuses on the Waodani people through the journey of Russell Winters who is a homeschool graduate. He took a 7 week long adventure through Ecuador. This group of people has hit the radar of people prior to his journey though. They were the tribe involved in the killing of 5 missionaries in 1956. It is also commonly referred to including the name of Nate Saint and there is a great biography out about his life and what is called Operation Auca(the other name for the Waodani people).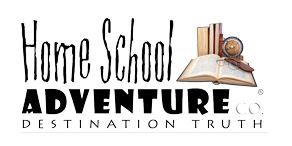 About the Study
This study is fun and engaging. While learning about people and places your child is going on an adventure. Take a trip to Ecuador! Learn about the people, places, and the culture. Also included in their "travel journal" that they'll keep are things like the animals and agriculture. It's all fun and entertaining but also full of knowledge and information that will engage the brain and the heart of your child.
The fun thing that makes this easy to use for me is that it's designed to be used by a wide array of ages. I was able to use this with all my children but really focused on using it with the ages 6-12. One of my six year olds and the three year old did not participate much in the study. They're doing more preschool type work though.
We received an e-copy of the study. It's currently not completed though almost there! There are going to be four lessons to the study. Three were released early to us for this review. It's going to be great guys! Personally we're sitting here waiting on the last lesson. My kids love exploring Ecuador and learning about this tribe of people that we will probably never encounter on our own. The e-book is currently set to be priced at $14.95 with the physical copy being $18.95. You're meant to cover one lesson per week in this study but we've been taking longer so we don't run out of study before the last lesson comes!
Lesson 1: Shell Mera (Then)
Lesson 2: Shell Mera (Now)
Lesson 3: Ecuador
Lesson 4: Quito
Learn More
If you're interested in learning what other products were offered to the Crew to review from Home School Adventure Co or for other opinions about Walking with the Waodani please pop over to the Main Review Crew blog where the reviews are all linked up. You can also find the Home School Adventure Co on twitter, facebook, pinterest, google +, and youtube.