Travel the World
Homeschool Review Crew
I have always wanted to travel the world. But, unfortunately, I haven't been able to. A goal for my parenting is to help my children see and experience as much as I can. We're doing just that by using Let's Go Geography as part of our homeschool. As we get online and login we get to travel to different places every week. Much fun is being had in our geography travels!

Where would you go if you could go anywhere? That is a question I asked my kids when we started with this geography course. Geography hasn't been a huge part of our homeschool until this year. I was interested in what countries or states or continents interested my kids so we could make sure and do those first.
About the Program
Travel the world in style. Your own style that is! Let's Go Geography is a three year course that allows you to travel through a few states in the United States as well as some countries each year. You can plan on two regions of the United States plus roughly 26 countries each year. With the curriculum access or download you get access for one year for one teacher or mom to use with her children or a coop class.
Each week an email comes to my inbox telling me what the destination of our travels will be. It is a 36 week course but does allow a few break weeks as well as some review weeks. There are two reviews per semester plus a review at the end of the year.
Because everything you need is set out for you this is a very easy program to follow. You can use it a bit every day or make one day a geography day and do it all then.
This program is designed for grades kindergarten through fourth. I have also been using it with my fifth and sixth graders and my preschooler. It is very easily adaptable.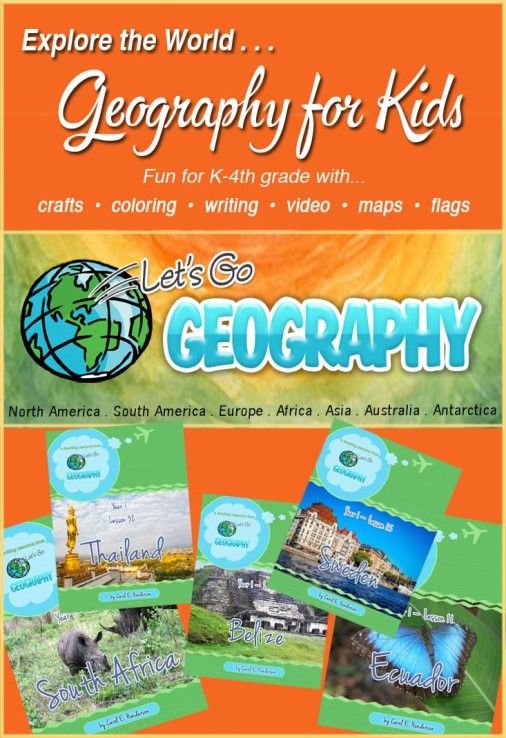 What's it Like?
You are going to go online into your back "office" location. There you click on the schedule week you wish to do. It will then have you click to download or access the PDF which you can print off. Each destination has six chapters for you to work through. These are:
Chapter 1: Map it! Here you learn where you are going in your travel the world course and pin or mark it on a map. Plus you'll learn a few basic facts.
Chapter 2: The Flag! Learn about the country flag and what it means/symbolizes. You're going to color/cut and have lots of fun learning about and doing some hands on fun with the flag.
Chapter 3: The Music! Listen to music from the country and learn about their culture. There are also videos to watch. These are safe to view videos. Nothing questionable to have to worry about like simply looking stuff up on YouTube.
Chapter 4: Let's Explore! Go sighseeing! See what the country has to offer. Check into some different areas of the country and get to know the people. Plus some fun facts.
Chapter 5: Create! Hands on activities with step by step directions. Much fun to be had.
Chapter 6: Printables! Here you'll find notebooking pages, fun classroom activities and much more.
Our Thoughts
I love that it isn't a set in stone journey. We can travel the world as we want to and are not locked into going to this destination then this one in a set order. I could jump around and choose where we would visit based on my kids interests or what we were studying in other areas of our homeschool. It's very easy to supplement other reading books to where we travel each week as well. Those get stuck in our morning book basket and the kids can read on them during free reading time. Sometimes finding board book or toddler/preschool level reading books about where we travel can be hard though.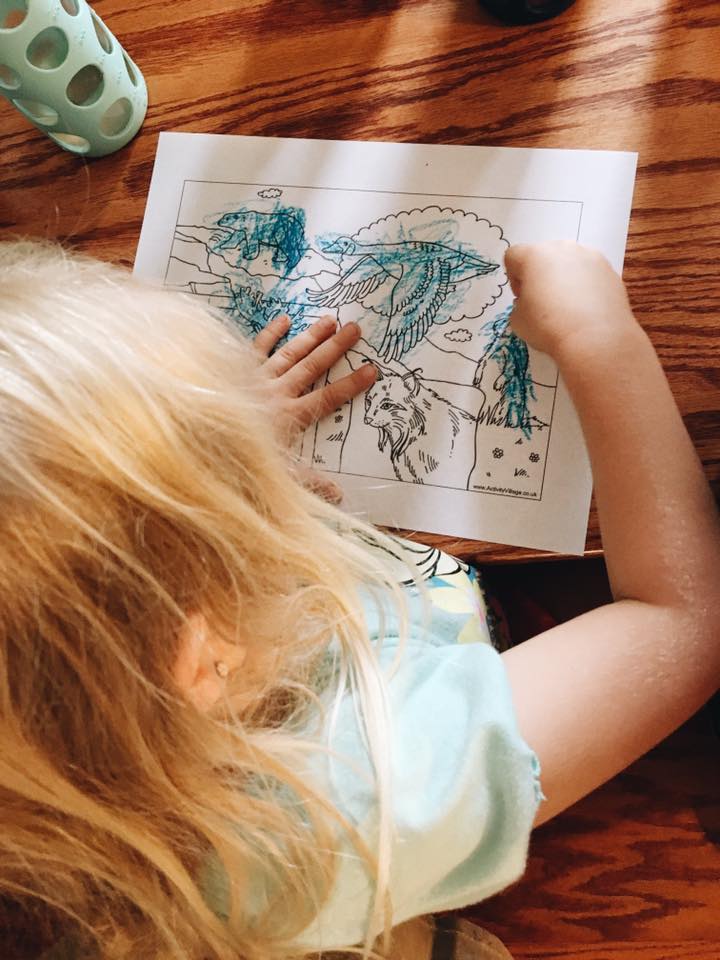 I do feel I should mention that it is made to be a set in stone journey. We chose not to use it that way and it worked really well for us. We also used this four days a week. Because the whole week is laid out we still got all of the information covered.
Some of the countries we decided to visit include Canada, Greenland, Finland, Norway, and Sweden. This week we're finishing up visiting Iceland. As you can tell other than Canada we are staying in a central location. Because there are reviews we did decide to do countries only within semester 1. All of these are in that semester so they do tend to stay centralized somewhat. I like that we can have the flexibility to jump around as we want.
I personally am learning and enjoying this program. My kids are loving it. I can see us continuing to use this and most likely purchasing years 2 and 3 as well so we can continue our exploration.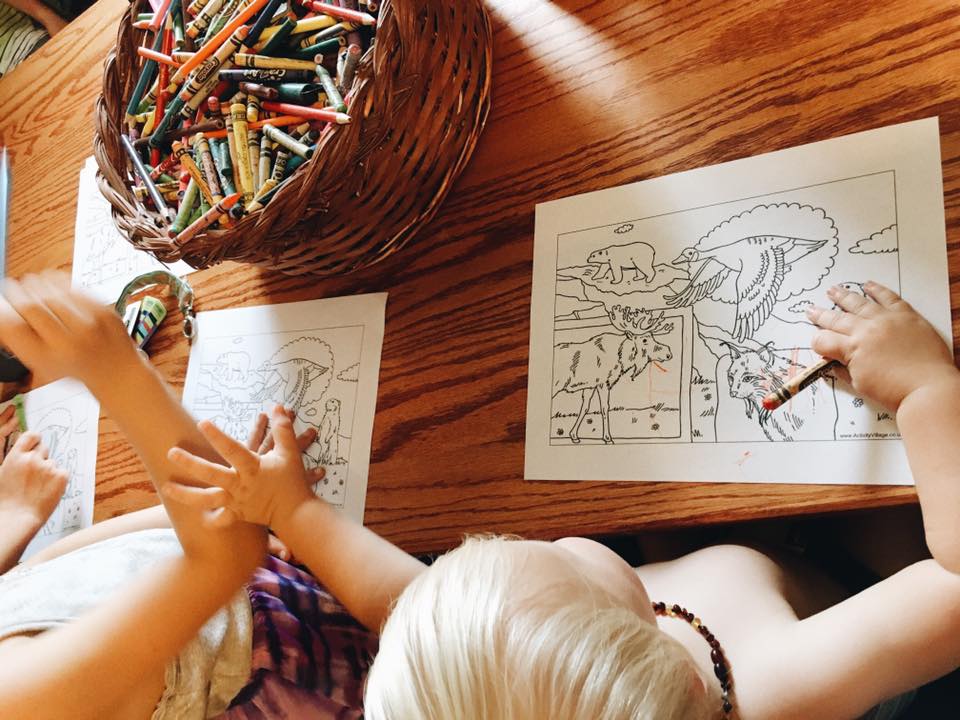 Let's talk about the Break weeks just a little bit. It's basically a week where there are no lessons. Week 9 is the first break week. For us we just will be skipping over that break week and "saving" it for later. We tend to take a week break off of all school during slow times in my husbands business(he's self employed) and during the off season for doing some amazing field trips. So break weeks are just not being done here currently.
Now review weeks. I love this idea! The first review week is week 12. If you follow the schedule there would be 10 countries visited to review. We've already done 6 countries but only two of them are in that section. I am planning on skipping that week as a review and just doing another lesson. We will then finish visiting all semester one spots and do two review weeks back to back after we've done all the countries.
You will need some kind of a notebook or binder to keep all your activities and pages in. They call it a travel journal. Neat idea! So we grabbed a package of writing paper for each child plus a three ring binder that I will hole punch and put all the papers in. We then put dividers in it to divide out each week.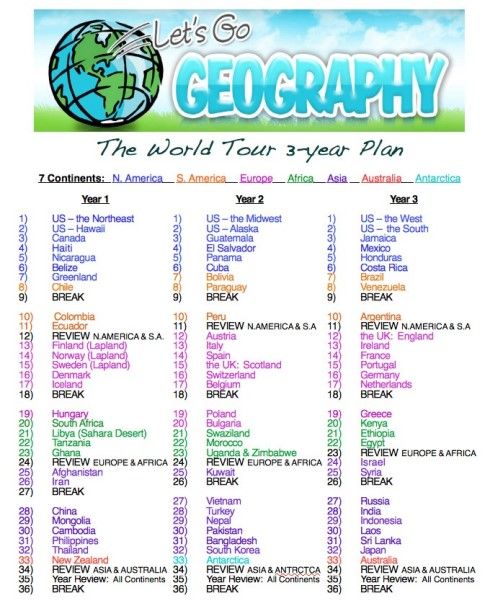 Learn More
Want to learn more? Check out the main blog post on the Homeschool Review Crew blog where all the reviews are linked up. You can also find Let's Go Geography on facebook and pinterest.