Do you like to draw? Are you good at it? I don't and I'm not. But I was still excited when GrapeVine Studies was offered as a review item through the TOS Crew. My kids like to draw and I knew this would be good for them. We were allowed to review several levels which was awesome for me since I wasn't going to have to try to make an older level work for younger kids! We received Old Testament 1: Level 1 Creation to Jacob, Old Testament 1: Level 2 Creation to Jacob as well as the Traceable to go with Old Testament 1 and the teacher's version.

We don't have a specific Bible program that we do for school because I just haven't found one that fits us. So instead we do a character trait and a verse of the week to go with it. We also read several other verses that go with that trait but they only memorize one. Hearing about GrapeVine Studies and their drawing the Bible approach made us want to give it a try.
While I knew that my kids were going to adore this, I was a little hesitant for me! I'm horrible at drawing. Like really bad. I know it, my kids know it, and so did my teachers growing up! I'm a great at coloring though. I was pleasantly surprised with how laid out everything was. I didn't have to come up with my own drawings but could just put on the chalkboard whatever was in the teacher's book. Nothing was very elaborate which was great! I can draw a good-looking stick figure! After reading the Teacher's manual I knew that drawing the Bible with my kids was going to be easier than I had thought.
A bit more about our levels that we used. All levels were doing the same stories and parts of the Bible, so drawing the Bible together as a family. They moved together so we were always studying the same thing! Another awesome thing in my book. I'm a mom of 9 kids. I like for us to all be on the same page and not have to discuss Moses with one child while I'm talking disciples with another. It's confusing to me and to them when they hear me discussing a different event with their sibling.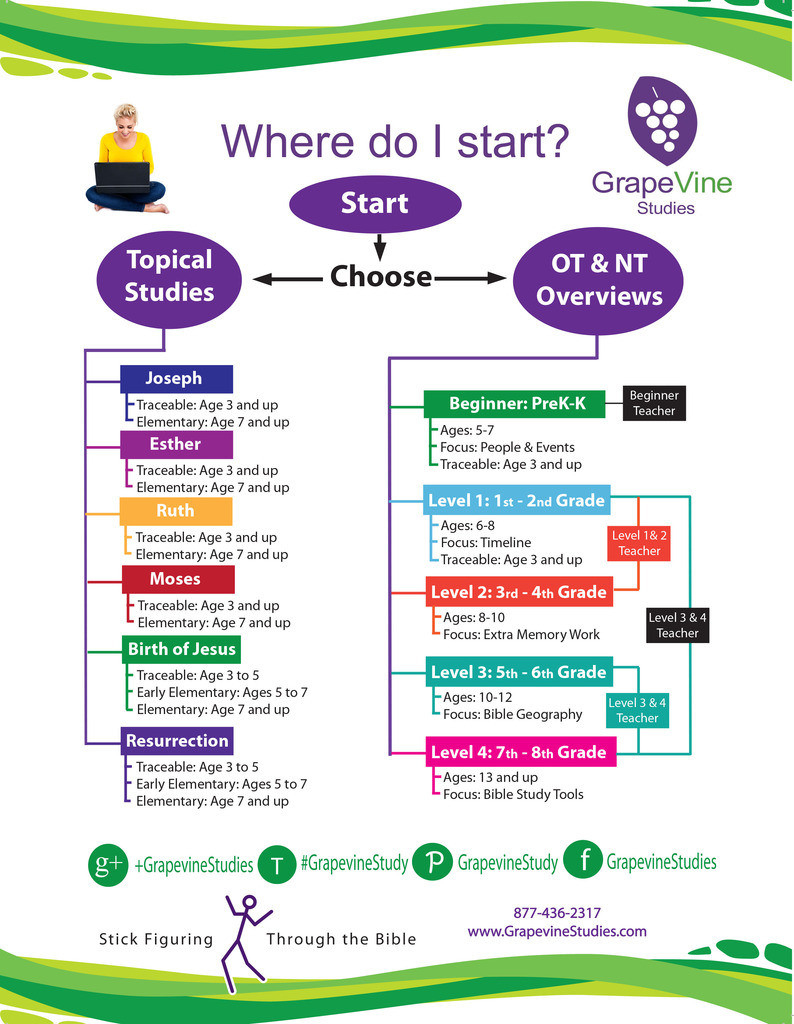 The lowest level is the Traceable. It covers the same stories and material that the older levels do but it has the pictures there where the child can just trace them instead of trying to overwhelm them with drawing their own. This level is for ages 3-5 or roughly PreK-K. I used this with my two 5 year olds. One is doing about Kindergarten work and one is doing PreK. It was nice for both of them as they're not very advanced with drawing yet and they still got to study with their older siblings.
I do want to state that my two-year old often had a copy of the traceable lesson for the day that she could scribble on or color on as well. She hates to be left out and since she has to be in the school area with us anyway(this little one knows how to make a mess) it was easier to give her a page and let her feel involved. She kind of thinks she's big stuff anyway. It was above her level but she did great coloring!
The next up level that we used is Level 1. Level 1 is for ages 6-8 or grades 1-2. I have four children who fall into this category so we had four using this level. For this level the primary focus is getting them to understand and know the timeline of events in the Old Testament. They loved that they got to draw their own pictures(in comparison to their younger sisters). A few had some frustration at not being able to get their drawings perfect which led to some great discussions about how we're not perfect and God loves us anyway. Young children are perfectly capable of talking theology and debating. Just letting you know.
Up another level places us at Level 2. Level 2 is for ages 8-10 and grades 3-4. I have two children who fall into this category. One is 9 and one is 10 but they're both doing 4th grade work. They did great with the drawings and timeline practice but they also got to do more of the memorizing and retelling of stories. Anytime a curriculum asks for children to memorize something I have them "teach" the lesson to their brothers and sisters and their daddy the Saturday of that week. I think teaching really helps to solidify something in our minds whether we're young or old. It makes us have to really understand and know a concept.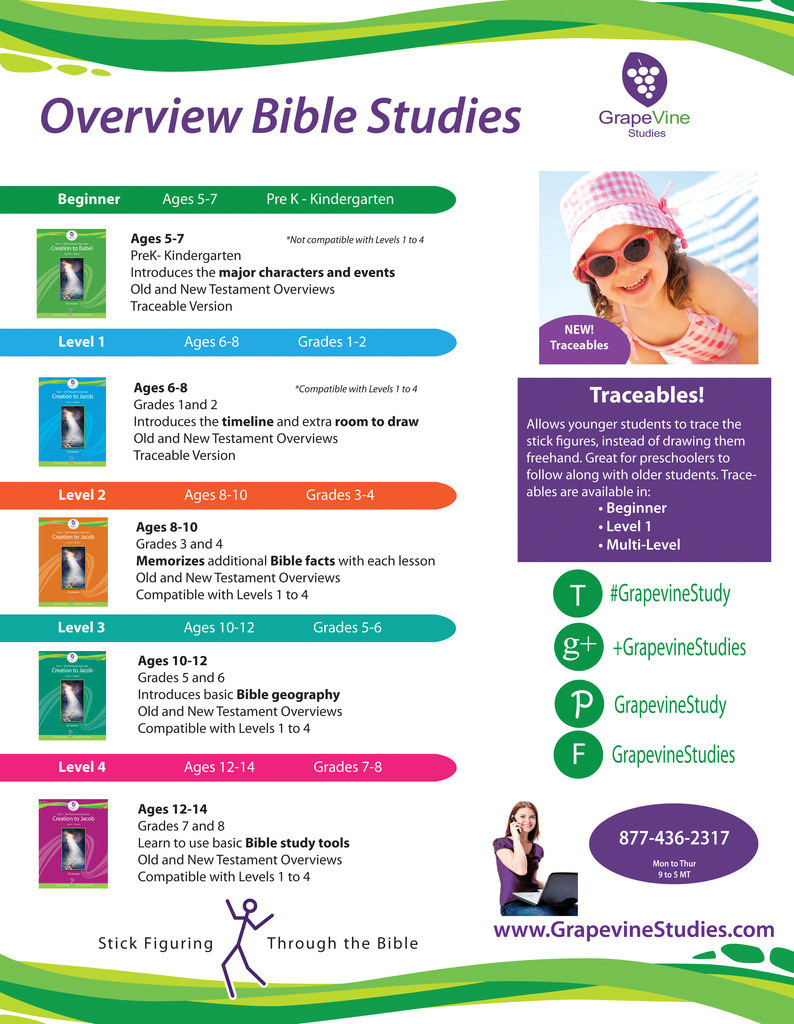 Okay now. We've talked about each level and what they're doing. First, you need the student book and the teacher book. I could not have done this without the teacher's book. I just don't think it would work out well at all. Make sure you get the teachers book. All our books came via ebook download so I did have to print out the lessons prior to using them. I printed out the whole book for each of the kids and put them in a binder. I love binders. You also are going to need colored pencils for the kids. Each of my kids gets a new box of 12 colored pencils at the beginning of each school year so with some sharpening we were ready to go. They recommend you have a whiteboard for the teacher with at least 8 colors of marker. My whiteboard is used for our memory verse each week so I used our chalkboard wall instead and bought colored chalk. It might have been easier for me to draw on a whiteboard but the chalkboard worked well.
The teacher's book that I have covers Levels 1 and 2. The next teacher's book covers Levels 3 and 4. I loved that I only had to have one teacher's book to teach all 9 of my kids. Less paper for me to have to shuffle through. The teacher's manual does have a section to read if you're teaching multiple levels. It's really very helpful.
Please jump over to the Main TOS Crew Blog to see all the levels that our reviewers were able to try out and what they thought of them. I'm sure even that even those of us reviewing the same levels have different things to say! Also check out GrapeVine Studies on Facebook, Twitter, Pinterest, and Google +.