Ancient Egypt
Homeschool Review Crew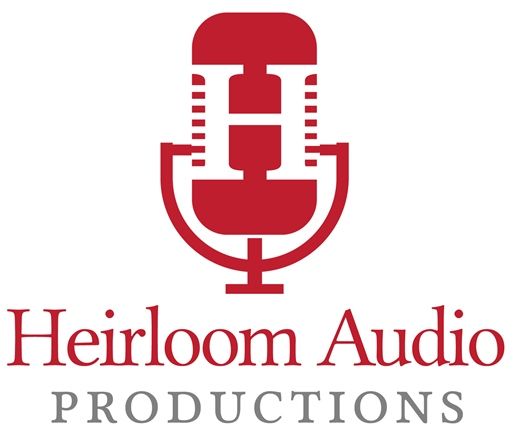 Have you ever studied Ancient Egypt in your homeschool? We actually are there in one of our history courses this year so I was very excited to see that
The Cat of Bubastes
was the newest release and Crew Review from
Heirloom Audio Productions
! I of course applied gushing about how we'd love this one. And I was so excited when we got it!!
We had already read the book as part of our study of ancient Egypt so receiving the audio drama of The Cat of Bubastes was a treat for us! I have always found ancient Egypt fun and exciting. Believe it or not, I had never read The Cat of Bubastes though. It wasn't until I became a mother and a homeschool mom that I found out about the works of G A Henty. I also came into contact with Heirloom Audio Productions as a homeschool mom and that makes me very happy! We've been blessed to review many of their works as members of the Homeschool Review Crew.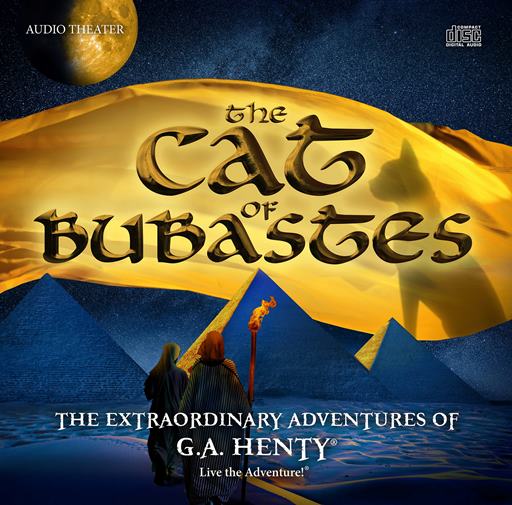 Each time we receive an audio drama from Heirloom Audio Productions we also receive access to a ton of other great resources through their Study Guide. This time we received:
access to a downloadable 47 page study guide
mp3 version of the soundtrack
colorful illustrated ebook of the G A Henty classic
printable copy of the inspirational verse featured
cast poster in printable form
access to the behind the scenes documentary(am I the only one who loves these??)
Live the Adventure Letter E-newsletter access
More of What We Love
The CD itself is a 2 disc set. With all the extras we received it's very easy to plan and make this a full unit study to help homeschoolers learn about ancient Egypt and a spiritual lesson too. This audio drama focuses on perseverance, responsibility, and God's providence.
The cast for The Cat of Bubastes features Brian Blessed, Anthony Daniels, Sylvester McCoy, and John Rhys-Davies. Am I the only one that hears the voice of John Rhys-Davies and immediately can see his face as being a bad guy in some movie? Maybe? He's really good at that role and his voice is wonderful. I love listening to him.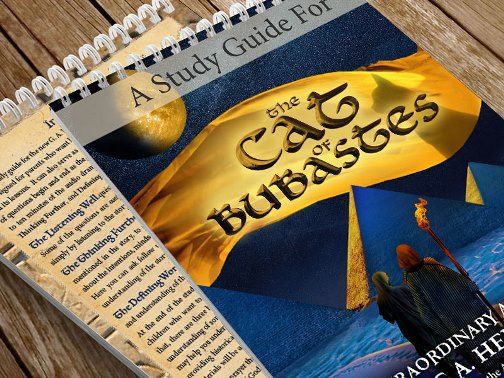 One of the things that I love about the study guides that Heirloom Audio Production gives us access to with their audio dramas is that it includes historical and biblical content. They give me a starting point for helping my children dig deeper into the lessons that they can learn from the story. Let's face it, I don't have the time to find all that information on my own. And I certainly don't have the time to make a study guide of my own with ten kids and a farm/house to run! I'm forever grateful to the people who do have the time and allow us to use their knowledge and expertise.
Interested in learning more about The Cat of Bubastes and Ancient Egypt? Check out their facebook, twitter, google +, and instagram! Also head on over to the Main Homeschool Review Crew blog page and find all the reviews linked up to read and enjoy!